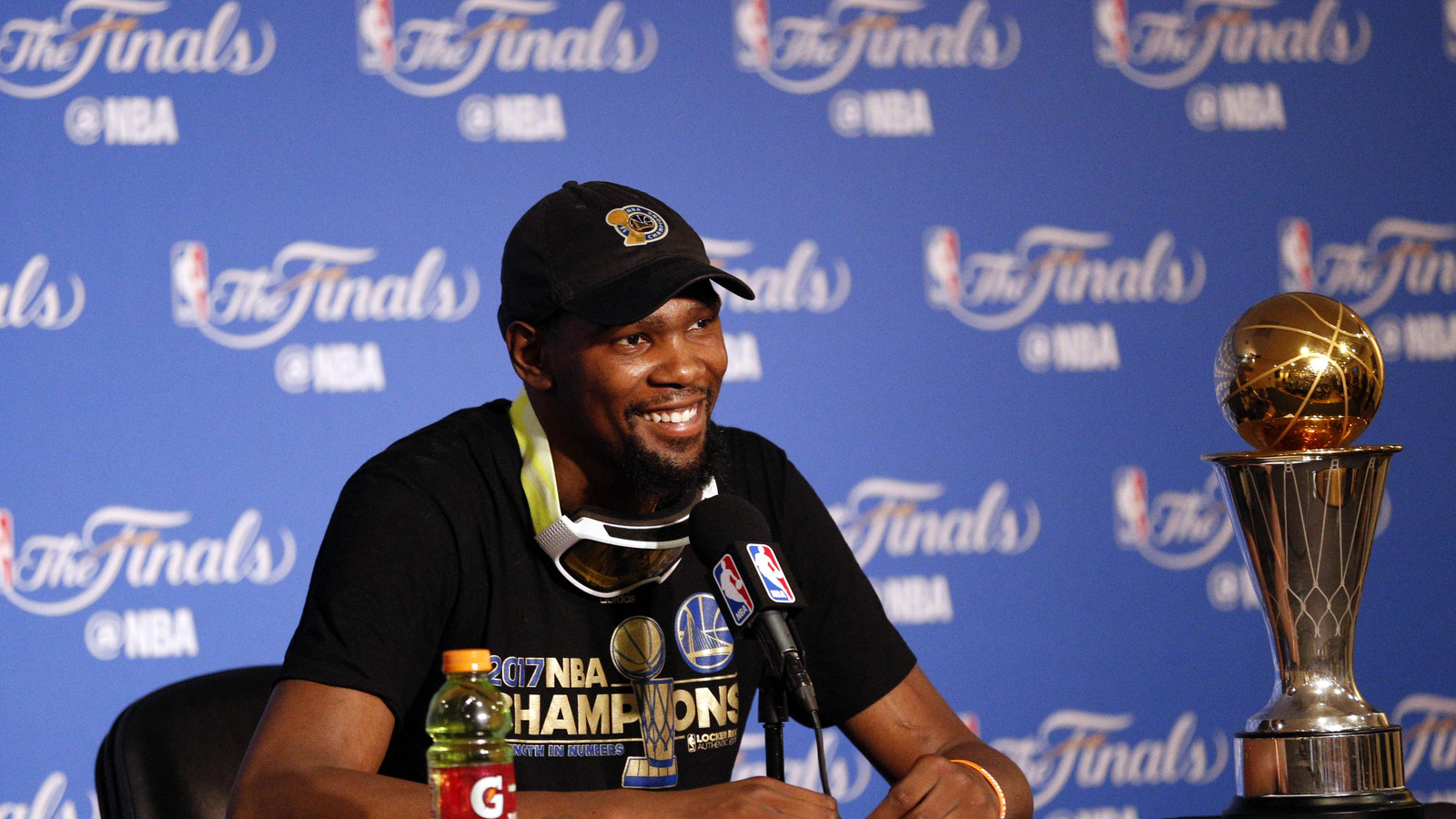 Are the Thunder still dealing with the departure of Kevin Durant?
Cary Edmondson-USA TODAY Sports
If you didn't enjoy watching Kevin Durant win the NBA title with the Golden State Warriors, consider how the Oklahoma City Thunder must feel.
ESPN's Royce Young told Outside the Lines that, much as they've tried to distance themselves from the story, those associated with the Thunder organization are still not over Durant's abrupt departure.
"One member of the front office told me that they're not actors in this movie, they're just bystanders, just standing on the sidewalk watching the production happen," Young told the show on Wednesday. "And that's really the approach they've tried to kind of take with this. But the reality is, they're consumed by it. They are watching right along with everybody else, and they know what they lost. They look at the performance Kevin Durant put up in the Finals, and what he did in Oklahoma City, what he meant to the franchise, the city, the state, the region, and they know what they lost. And they haven't completely moved on, and I don't think they ever will."
Durant obviously has no regrets about his decision. It's no doubt hard for the Thunder, who are left to watch on like a jilted lover. One can understand the lingering bitterness there.
MORE FROM YARDBARKER:
MORE FROM YARDBARKER
NBA News

Delivered to your inbox

You'll also receive Yardbarker's daily Top 10, featuring the best sports stories from around the web. Customize your newsletter to get articles on your favorite sports and teams. And the best part? It's free!