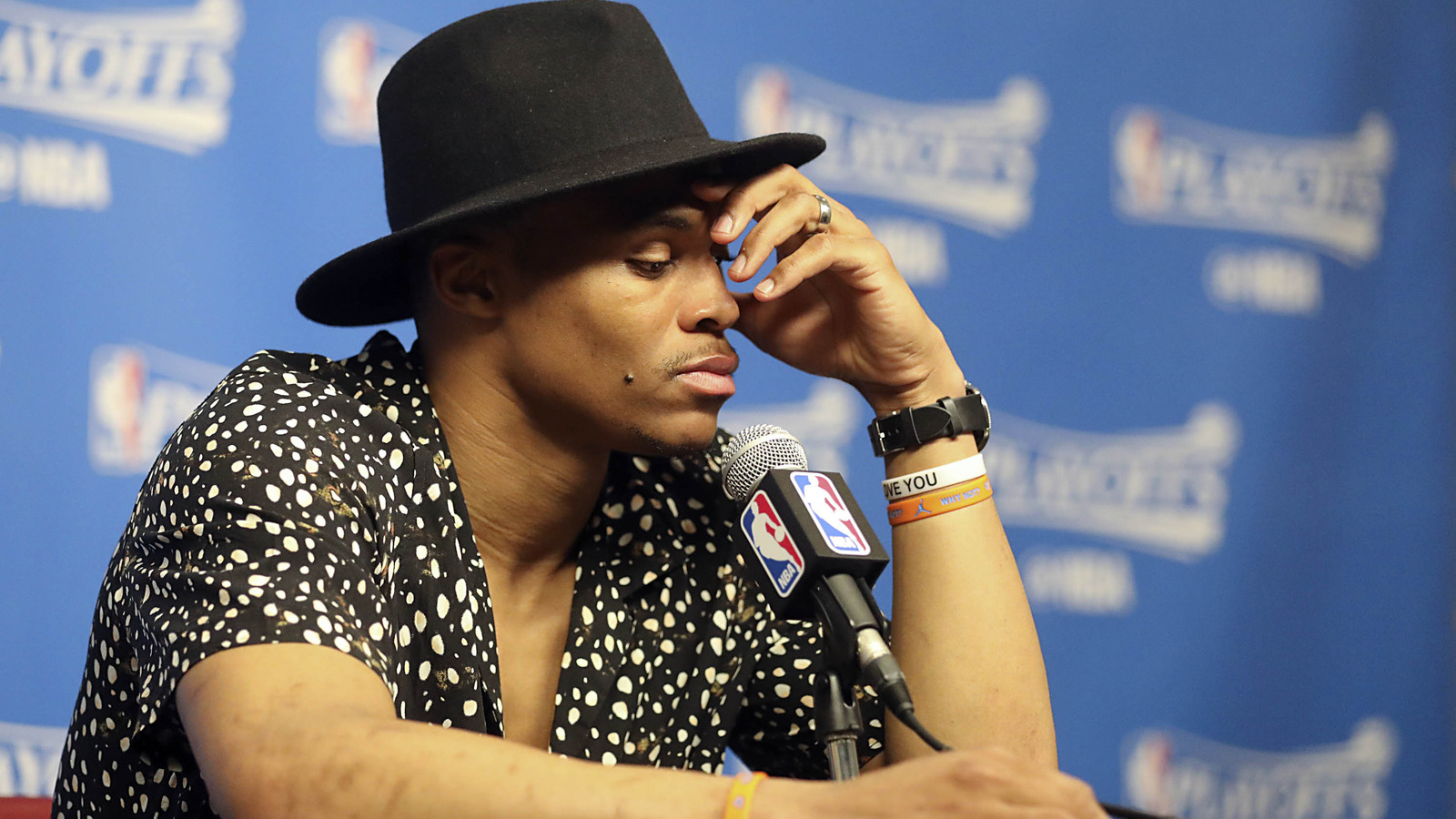 Oklahoma City Thunder guard Russell Westbrook and reigning league MVP will be flanked by Paul George and Carmelo Anthony in 2017-18. 
Thomas B. Shea-USA TODAY Sports
The Oklahoma City Thunder have improved this offseason, but the Golden State Warriors might have a good reason for not being too concerned.
According to two reports, the Warriors find reigning MVP Russell Westbrook easy to defend. ESPN's Zach Lowe talked about that with Ryen Russillo on ESPN Radio "The Lowe Post Show."
"Jack McCallum's new book about the Warriors has a bunch of kind of anonymous Warriors talking about Russ and how they don't fear Russ. How KD left partly cause of Russ. How Russ's style of play is so easy for them to defend it's like cake to them," Lowe said.
"I've talked to the Warriors about his kind of stuff. What's in Jack's book is 100 percent what they say when you ask them about Russ."
This does not come as a surprise. The Thunder lost all four games they played against the Warriors during the regular season — the first since Kevin Durant switched teams. After games, they've boasted about how Westbrook played right into their hands.
Things should be different when the teams meet this season now that the Thunder also have Paul George and Carmelo Anthony. And we're looking forward to the response from Westbrook about this, as you know he'll have one.
MORE FROM YARDBARKER
NBA News

Delivered to your inbox

You'll also receive Yardbarker's daily Top 10, featuring the best sports stories from around the web. Customize your newsletter to get articles on your favorite sports and teams. And the best part? It's free!