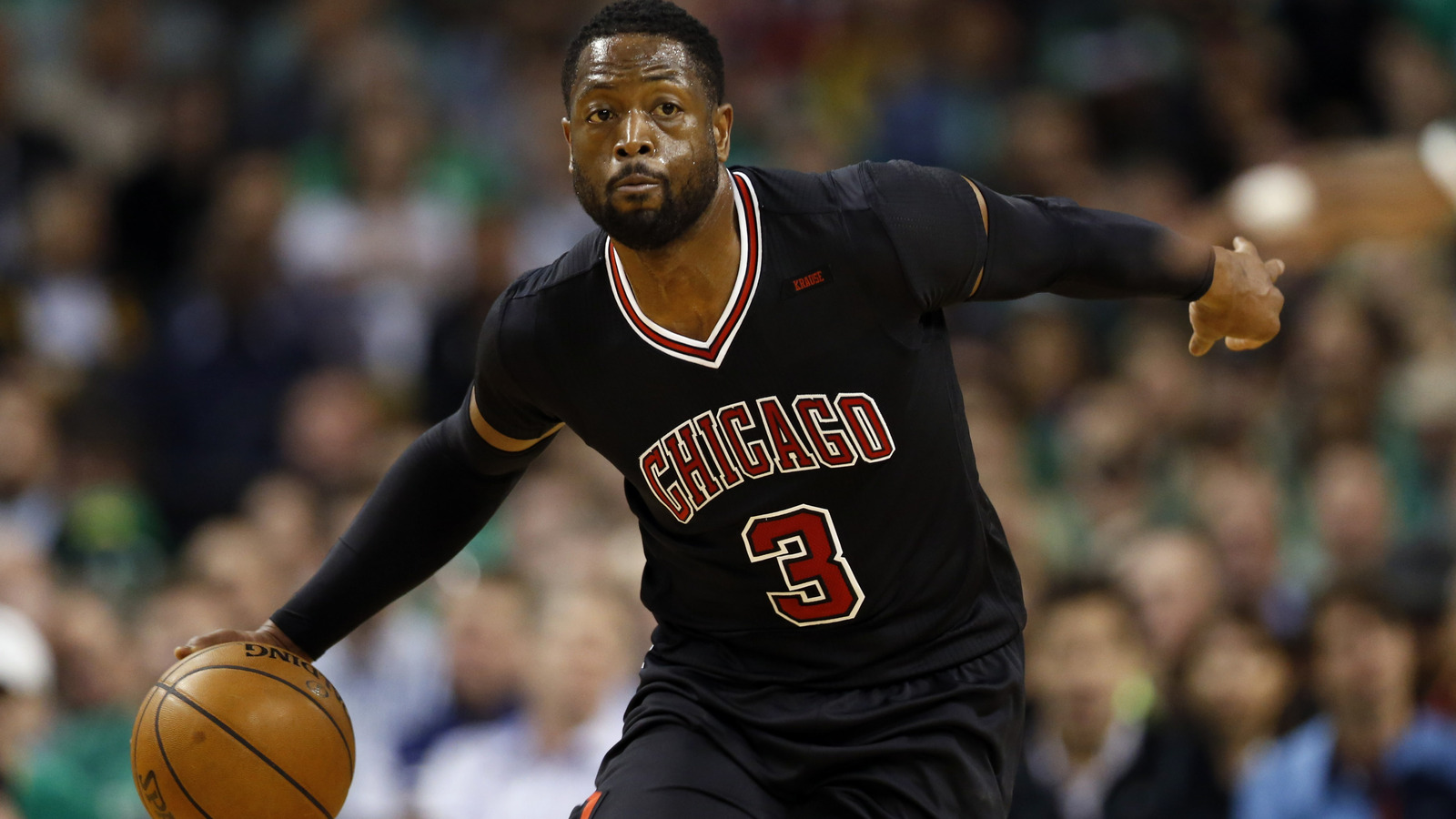 It sounds like some of Dwyane Wade's teammates in Chicago did not enjoy his presence.
Greg M. Cooper-USA TODAY Sports
If Dwyane Wade was brought in, in part, for his veteran leadership to young Chicago Bulls players, it seems to have backfired.
In a Tuesday appearance on ESPN's The Jump, Nick Friedell said that a Wade buyout was "inevitable" and that he has very much worn out his welcome with the team's younger players.
"The reality for Dwyane is he was sold as the guy who was going to help everybody in that locker room," Friedell said. "And he did for a couple months, and then there was that big blowup with Jimmy Butler in January. The young players on the Bulls really can't stand Dwyane, and it's like the little secret in Chicago. They have had enough.
"He didn't practice…but they really got upset because he called them all out in the media. And he said, 'You guys aren't working hard enough.' And then they had a big team meeting the next day, and they said, 'Who are you to say we're not working hard? Because we're out there every day busting our butt.' So there's a lot of friction there, a lot of tension."
Wade did indeed make some very harsh comments about his younger teammates in January, and it's easy to see how they'd come off badly with the knowledge that Wade wasn't even practicing.
Friedell said that it's simply a question of when Wade will be bought out.
"This is inevitable. It's coming," Friedell said. "It's just a matter of when, not if. But right now, guys, it's just kind of a staring contest. Everybody's looking at each other saying 'OK, how much money are you willing to give up?'"
There's a chance Wade may end up back with LeBron James, but it seems like we're still a ways off from anything concrete happening.
MORE FROM YARDBARKER:
QUIZ: Every NBA player to average 25+ points per game in a season since 2001-02
NBA players have averaged over 25 points per game a total of 104 times since the 2001-02 season. How many of them can you name?
Clue: Year/Points per game
MORE FROM YARDBARKER
Bulls News

Delivered to your inbox

You'll also receive Yardbarker's daily Top 10, featuring the best sports stories from around the web. Customize your newsletter to get articles on your favorite sports and teams. And the best part? It's free!