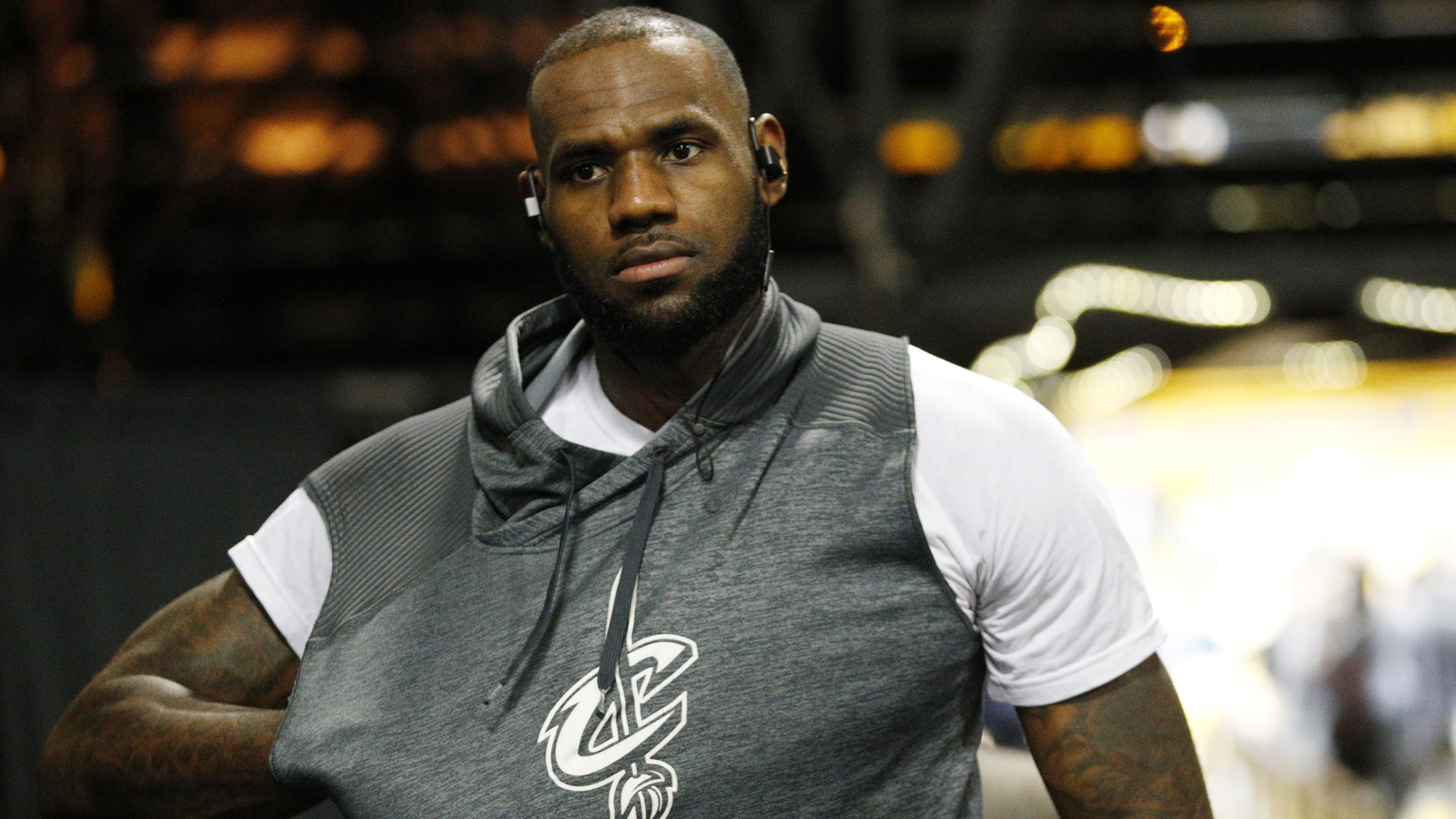 An NBA reporter made some alarming claims about LeBron James' inner circle.
Cary Edmondson-USA TODAY Sports
NBA reporter Chris Sheridan on Thursday doubled down on his report Wednesday that LeBron James is "100 percent leaving" the Cleveland Cavaliers after the 2017-18 season.
Sheridan suggested in his original tweeted report that James' relationship with Cavaliers ownership, namely Dan Gilbert, is "beyond repair."
NBA source said today: "This will be LeBron's final season in Cleveland. He is 100 percent leaving. Relationship with owners beyond repair."

— Chris Sheridan (@sheridanhoops) August 16, 2017
In fact, Sheridan even upped the ante by stating the Cavaliers superstar's reps "will/must lie to protect his image."
Sheridan made the claim in tweet posted Thursday morning, also accusing James' inner circle of being "disingenuous."
One follow-up tweet on LeBron leaving Cleveland next summer: Denials from his reps are disingenuous. They will/must lie to protect his image

— Chris Sheridan (@sheridanhoops) August 17, 2017
A report that vehemently disputed the veracity of Sheridan's original assertion regarding James' future was quickly posted to Twitter via Hoop Hype's Alex Kennedy.
LeBron camp is vehemently denying this report. "That source is totally off, especially about the relationship between LeBron and ownership."

— Alex Kennedy (@AlexKennedyNBA) August 16, 2017
There's a lot to unpack in processing the disparate reporting of the past day. James could very well decide to jump ship and leave Cleveland again following next season. That much is true, especially in light of some developments within the Cavs organization this offseason, things that appear to have rubbed James the wrong way. 
The departure of former general manager David Griffin, not to mention the Kyrie Irving trade drama -- something that continues to dominate the NBA news cycle -- have made for a tumultuous few months for James and the Cavs.
That said, new Cavs general manager Koby Altman said last month that James "remains deeply committed" the organization.
It obviously makes little sense for the James camp to confirm he's headed elsewhere after next season. That would be supremely foolish. The notion that James' reps are actually guilty of being "disingenuous" may be an accurate assertion. But without question it's the only way to go at this stage.
MORE FROM YARDBARKER
Cavaliers News

Delivered to your inbox

You'll also receive Yardbarker's daily Top 10, featuring the best sports stories from around the web. Customize your newsletter to get articles on your favorite sports and teams. And the best part? It's free!