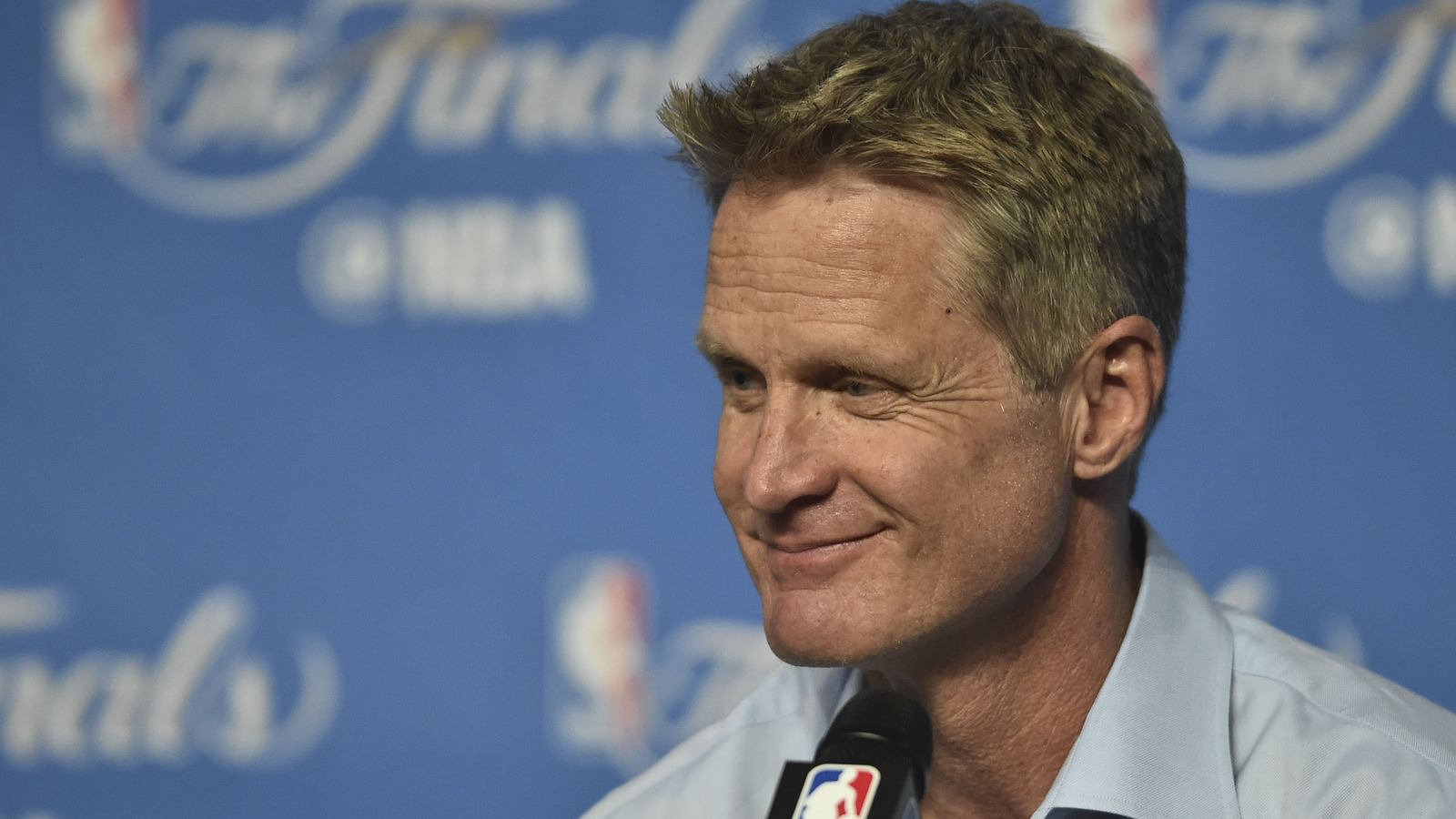 Warriors head coach Steve Kerr's improved health has him believing he'll be coaching for many years to come.
Ken Blaze-USA TODAY Sports
Golden State Warriors head coach Steve Kerr's battle with serious and troubling complications following back surgery in 2015 have been well-documented. While Kerr says he's not yet 100 percent, the coach claims to be feeling better.
Kerr recently expressed confidence that his improved health could translate into coaching the entirety of the 2017-18 NBA season. Not only that, Kerr believes coaching will be part of his life "for many years to come."
A recent profile in the San Francisco Chronicle documents how much work Kerr is putting in to make sure he's ready to roll when the regular season arrives.
"It's all right, it's all right," Kerr said. "I'd love to say that I'm all better, but not the case. I'm feeling better, having a good summer, relaxing. But it's just been an ongoing thing now for two years."
Headaches and nausea, among other issues, have plagued Kerr since undergoing two back surgeries to treat a "very rare" spinal fluid leak in the summer of 2015. Kerr took an extended leave of absence to recover and missed the first 43 games of what became the Warriors' record-setting 2015-16 regular season.
Kerr then missed 11 games during the Warriors' recent 16-1 march to an NBA title. Kerr, after last being on the bench for a first-round playoff game against the Portland Trail Blazers, returned to full-time coaching duties for Game 2 of the NBA Finals.
But a dedication to figuring out how to treat the lingering effects of his back condition has given Kerr newfound hope that he can overcome any continued issues, not only in this upcoming season but beyond.
"I fully expect to coach all year," Kerr, 51, said of his future. "That's my expectation. And for many years to come."
The continued debilitating ailments aside, Kerr sounds like a person eagerly looking to overcome the obstacles his health have presented. And given how Kerr understands how good he has it with the Warriors, can anyone blame him?
MORE FROM YARDBARKER
Warriors News

Delivered to your inbox

You'll also receive Yardbarker's daily Top 10, featuring the best sports stories from around the web. Customize your newsletter to get articles on your favorite sports and teams. And the best part? It's free!