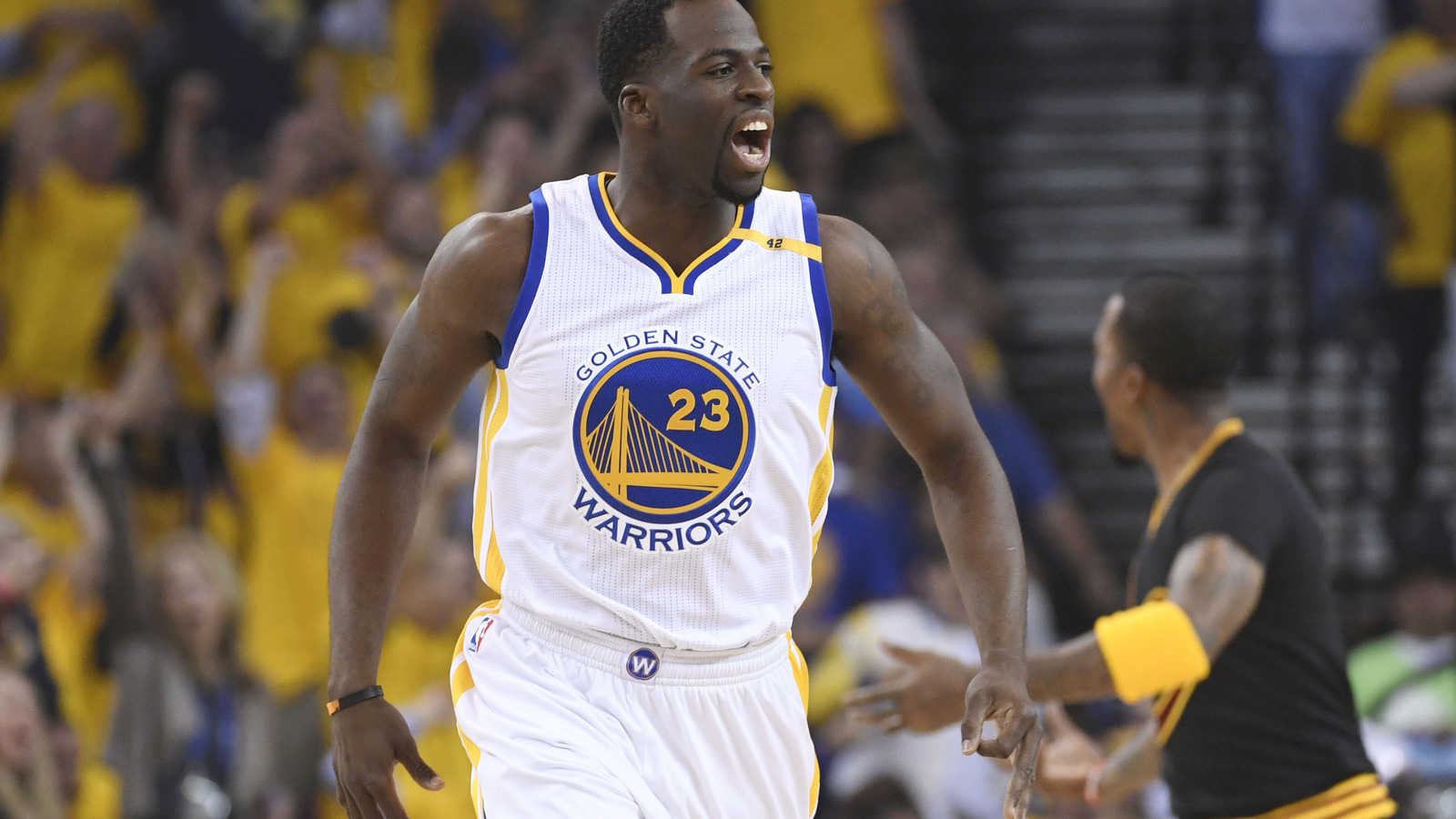 Is Warriors forward Draymond Green the 16th best player in the NBA?
Kyle Terada-USA TODAY Sports
Throughout the offseason, we'll be counting down the Top 50 players in the NBA from 50 to 1. Who will just miss the cut? Which names do you expect to see? Regardless, you'll be able to find them all right here.
Why He's Great: In an unusual occurrence for this list, I'm going to start the "why he's great" section by comparing Draymond Green to the player I'm about to compare unfavorably to him in the next section: Damian Lillard. Draymond averaged 7.0 assists per game last year. Lillard has never done that in a season.
Lillard is a point guard! His entire job is to have the ball in his hands and do something with it. Green has the ball in his hands in his spare time. His job is to play defense and let Stephen Curry and Kevin Durant score. How on Earth has he now had two seasons in which he averaged more assists than Lillard ever has?
It's because Draymond is the most versatile non-LeBron player in the NBA. He can realistically play all five positions at an elite level. He can fit into any lineup. You wouldn't want to build your team around him, but there are very few players you'd choose to be your second-best player over Draymond Green.
Why He's Below No. 15 (Damian Lillard): Because we've reached the "legitimate offensive superstar" portion of the list. If someone is the sort of offensive player a system can be built around, who consistently leads teams to the playoffs on the back of his offense, that trumps everything else. Everyone from this point on is capable of being the No. 1 scorer on a high-end playoff team. Most of them have been.
Draymond's flaws are also more glaring than you'd think. His temper is an obvious one. Getting suspended for a Finals game is inexcusable. Even getting into foul trouble as often as he does is as well. You can't play great basketball if you're not on the floor. That's a risk any team with Draymond has to acknowledge.
The more interesting one is his shooting. For all of the credit Draymond gets as the league's preeminent stretch-4, the stretchiness has been very inconsistent to say the least. He shot almost 39 percent from three-point range in 2015-16 … but has never topped 34 percent in another season. Last season, he was below 31 percent. At a certain point we're projecting. We're turning Draymond into the player we want him to be rather than taking him as he is.
Cleveland left Draymond open in the NBA Finals hoping that he'd missed. He shot only 28 percent from three-point range in the Finals. Were it not for the individual greatness of Kevin Durant and Stephen Curry, that poor shooting could have cost Golden State the championship. If Draymond is a do-everything offensive superstar, of course he makes the top 15 of this list. And easily. But if he's a bigger point guard who can't shoot, then he falls just enough to wind up at No. 16. Until Draymond proves he can make three-pointers consistently, he can't be a top 15 NBA player.
MORE FROM YARDBARKER
Warriors News

Delivered to your inbox

You'll also receive Yardbarker's daily Top 10, featuring the best sports stories from around the web. Customize your newsletter to get articles on your favorite sports and teams. And the best part? It's free!