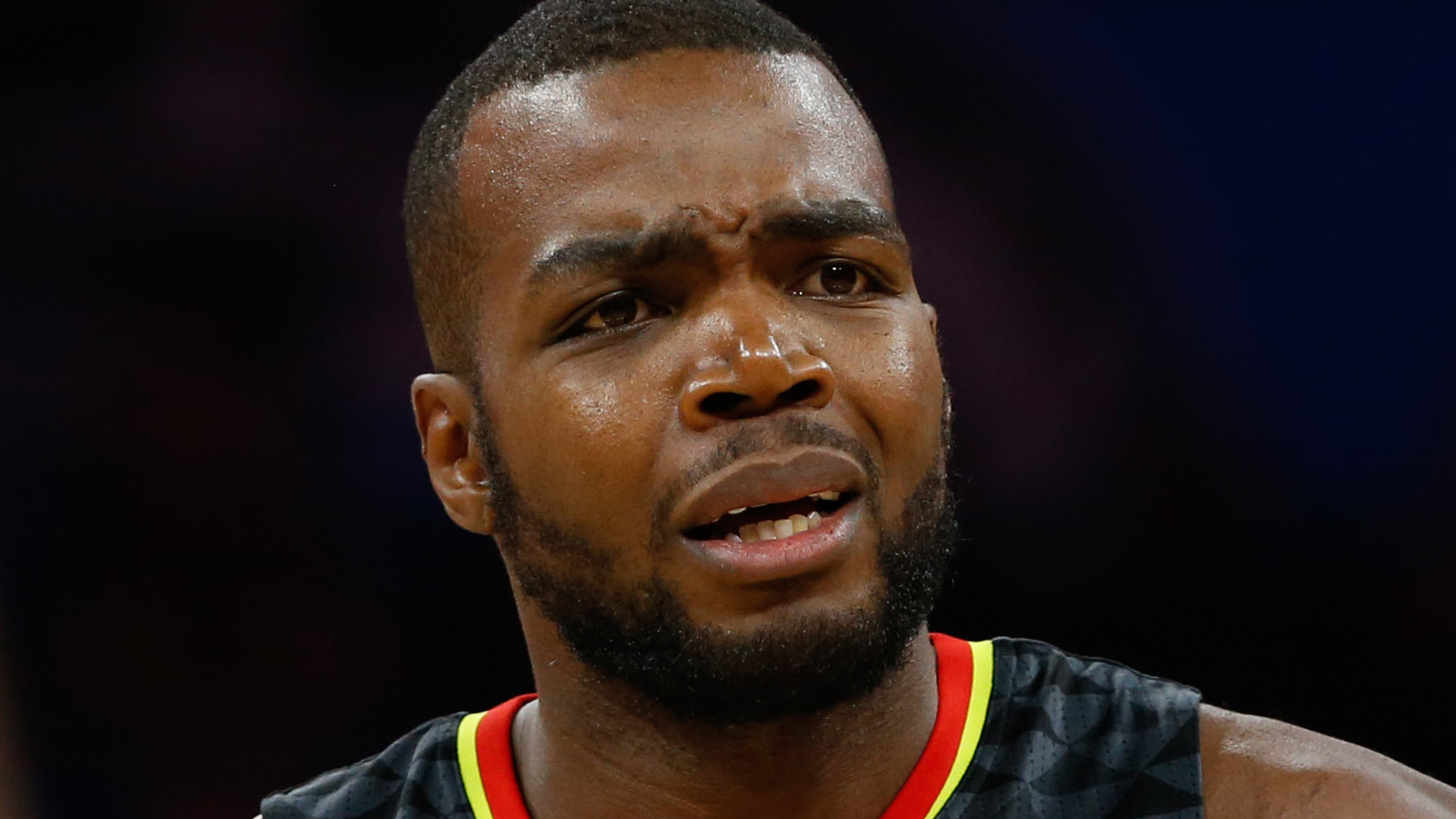 All-Star forward Paul Millsap looks to get the Nuggets back to the playoffs.
Kim Klement-USA TODAY Sports
Throughout the offseason, we'll be counting down the Top 50 players in the NBA from 50 to 1. Who will just miss the cut? Which names do you expect to see? Regardless, you'll be able to find them all right here.
Why He's Great: The Draymond Green comparison is tired but accurate. A power forward who's a threat to post triple-doubles with either assists or blocks is extraordinarily rare. And, even more valuable, Paul Millsap does everything. He spaces the floor without demanding the ball, scoring easy and efficient points as a supporting player in starting groups and a leader of bench units. He makes the right passes and sets the right screens. And he can cover pretty much any non-point guard in the NBA.
Comparing players to Draymond Green is becoming the new instinct. He's the platonic ideal of the modern forward. But Jae Crowder is not Draymond Green. James Johnson is not Draymond Green. Nobody is Draymond Green except for… well… Draymond Green. But Paul Millsap comes damn close. He is the only other forward who checks every major NBA box. He fits on every team and in any lineup. He's not even the poor man's Draymond Green considering his new contract. He's just an alternative version, one that scores a bit more and passes a bit less. If you can be compared to an All-NBA player with the sentence "different strokes for different folks," you're probably a top-30 player at worst.
Why He's Below No. 25 (C.J. McCollum): Paul Millsap ranked higher than Nikola Jokić on the basis of his two-way play. C.J. McCollum isn't a two-way player either, but he comes with more certainty than either Millsap or Jokić. Jokić hasn't reached his prime, and Millsap is probably about to leave it. But McCollum is near his peak right now and could conceivably get even better. He's more secure than Jokić with more upside than Millsap.
That's a major factor considering the contract Millsap just signed. I can't think of many 32-year-olds signing long-term deals and remaining stars for the duration of the contract. Millsap's defense is predicated on mobility. He never had the size of a traditional big man. If that slips, suddenly he's just a 15-point scorer making max money without much defensive utility. If that happens in the final year of his new deal, it was probably a good contract. But if it happens in the first or second? It could be disastrous. That risk has to be built into this ranking. Millsap could fall significantly next year. Barring injury, McCollum won't.
MORE FROM YARDBARKER:
QUIZ: Name every player drafted in the second round of the NBA Draft to make an All-Star team
Since the start of the lottery era in 1985, 20 different players drafted in the second round of the NBA Draft have made at least one All-Star team. How many can you name? Clue given is the year the player was drafted and the team who drafted him.
MORE FROM YARDBARKER
Nuggets News

Delivered to your inbox

You'll also receive Yardbarker's daily Top 10, featuring the best sports stories from around the web. Customize your newsletter to get articles on your favorite sports and teams. And the best part? It's free!