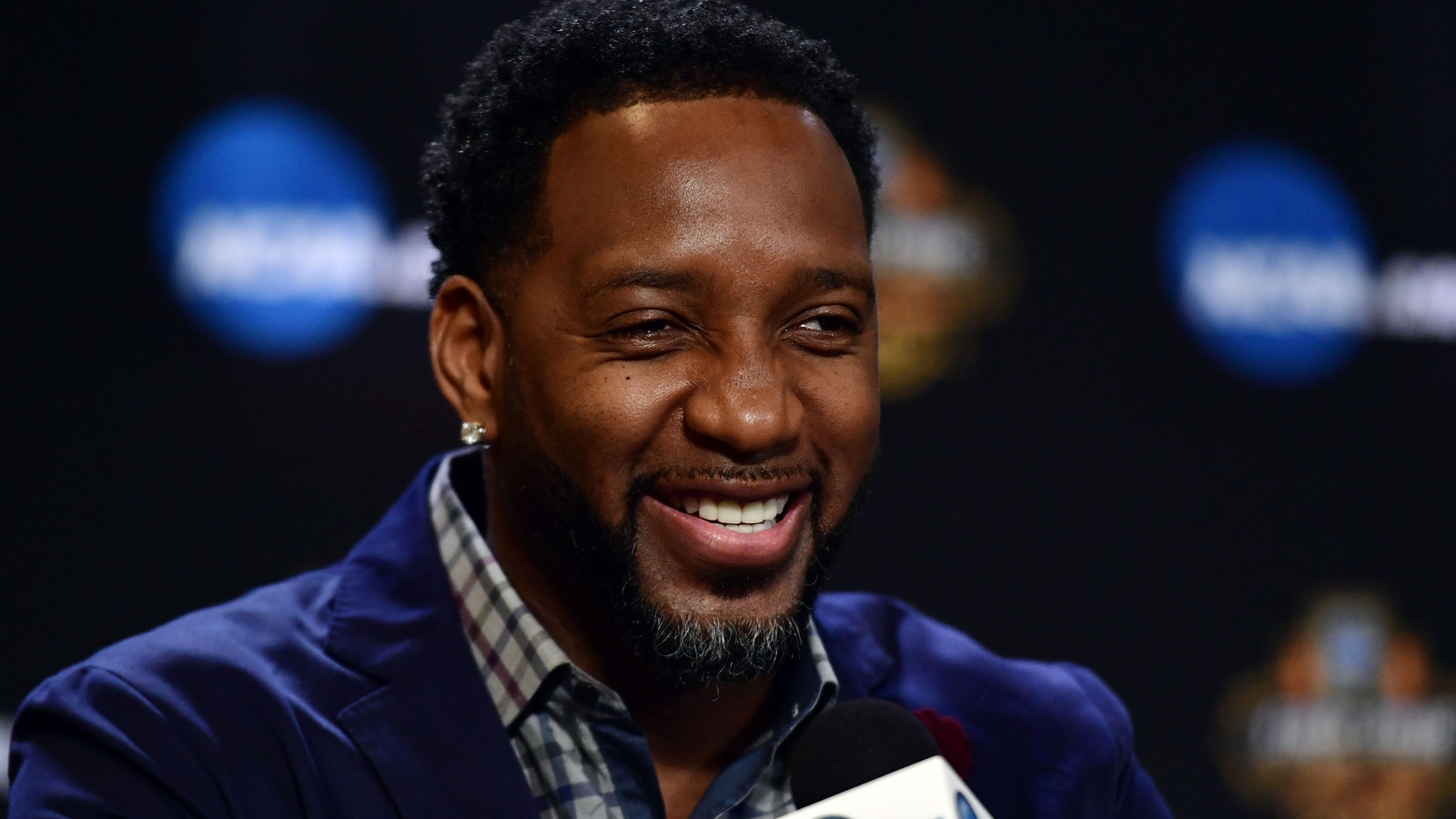 Hall of Famer Tracy McGrady is back working with the Magic.
Joe Camporeale-USA TODAY Sports
2017 Hall of Famer Tracy McGrady will return to where it all started, the Orlando Magic. The Orlando Magic announced that T-Mac will join the organization as a special assistant to the CEO. In his new role, McGrady help the Magic in many areas, including advising players and coaches, marketing and community outreach, and even help with the Orlando G-League team.
After beginning his career with the Raptors, McGrady made his mark on the NBA with the Orlando Magic in 2000. He was then traded to the Rockets in 2004, where he spent arguably his most memorably seasons. From 2000-2004 in Orlando, he was an All-Star every season and even won two scoring titles in 2003 and 2004, scoring 32.1 and 28.0 points per game respectively. His 32.1 points per game were actually his career high in scoring in a season.
McGrady was inducted into the Hall of Fame in September and is finally returning to the league after spending the last few seasons on ESPN as a analyst. McGrady's basketball career is coming full circle as this will probably be a stepping stone for an actual front-office role or even a coaching position, if his time as a special assistant is successful. As for McGrady, the team site quoted him saying, "I am thrilled to be back where I truly made a name for myself — with the Orlando Magic."
MORE FROM YARDBARKER:
QUIZ: NBA players who have recorded 40+ pt games since 1999-2000
Since the 1999-2000 NBA season, 171 players have scored 40 or more points in a single game through the 2016-2017 season. How many can you name?
Clue: Team(s) that the players played for at the time of their 40+ point game and the number of times the feat has been accomplished.
Note: Includes playoff games with 40+ points
MORE FROM YARDBARKER
Magic News

Delivered to your inbox

You'll also receive Yardbarker's daily Top 10, featuring the best sports stories from around the web. Customize your newsletter to get articles on your favorite sports and teams. And the best part? It's free!