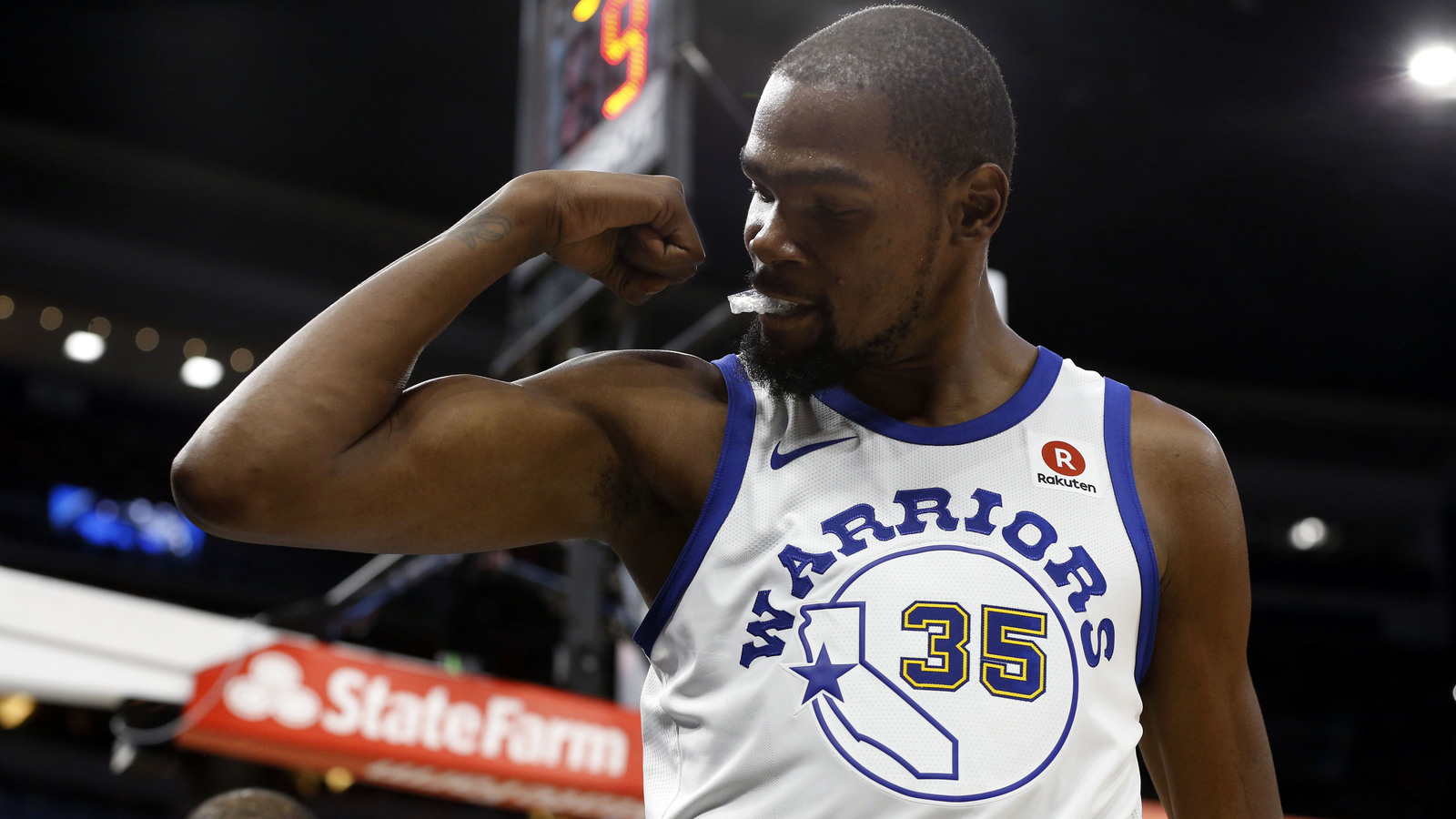 USA TODAY Sports
The Warriors have built a dynasty, but if they plan on keeping this team together, it'll come at a great cost, ESPN's Bobby Marks writes.
The franchise is projected to spend over $1.1MM billion on salary and taxes through the 2020/21 campaign, a figure that includes $168MM in salary and taxes this season. One league executive told Marks that "finances are the only thing that will break up this Warriors team."
The financial dominos begin this summer with Kevin Durant, who will yet again be a free agent if he turns down his player option as expected.
Marks breaks down Durant's three main options as opting in ($26.3, one-year deal), opting out and signing another one-year deal (one-year, $30MM with another player option for year two), or opting out and signing a four-year pact for the max ($158MM with a starting salary of $35.4MM).
Golden State won't have the ability to sign Durant to a five-year deal because the franchise only owns his Early Bird Rights. If he takes either of the one-year options, he'll be eligible for a five-year deal in the 2019 offseason.
Durant took a discount to re-sign with the team this past offseason, though Marks believes it's unlikely that he'll take the same route again since the Warriors won't be able to use the savings to add additional pieces.
Durant won't get a super-max contract. Every team is only permitted to sign two players to super-max contracts and Golden State already locked up Curry through the 2021/22 season with one. Durant won't be eligible for one of these deals since he came to the team as a free agent, which means the Warriors will have to decide to either give Draymond Green or Klay Thompson the deal.
Assuming Golden State saves the contract for Green and Thompson signs a traditional max deal, the Warriors could be facing a record-high $225MM in tax penalties for the 2019/20 season. That figure also assumes that Golden State brings back Patrick McCaw on a modest deal (Mark's estimates $6MM salary in 2019/20).
As Marks notes, the league requires the payment in full during for luxury tax charges, meaning Golden State's ownership would have to send the full $225MM to the NBA in the late spring of 2020.
Golden State could shed salary by waiving Shaun Livingston, whose 2019/20 salary only contains $2MM in guarantees, and declining Damian Jones' fourth-year option, which is worth $2.3MM.
The Warriors are in a position unlike any other in NBA history both on the court and off of it. They're the favorites to win the champion this season and it's easy to envision them maintaining the Larry O'Brien trophy throughout the entire Donald Trump administration.
The costs of keeping the team together will be staggering, though it's a problem opposing franchises would gladly accept if given the opportunity.
"There are 29 owners that would take this Warriors roster even if the cost was $495 million in luxury tax penalties," a league executive told Marks.
MORE FROM YARDBARKER
Warriors News

Delivered to your inbox

You'll also receive Yardbarker's daily Top 10, featuring the best sports stories from around the web. Customize your newsletter to get articles on your favorite sports and teams. And the best part? It's free!