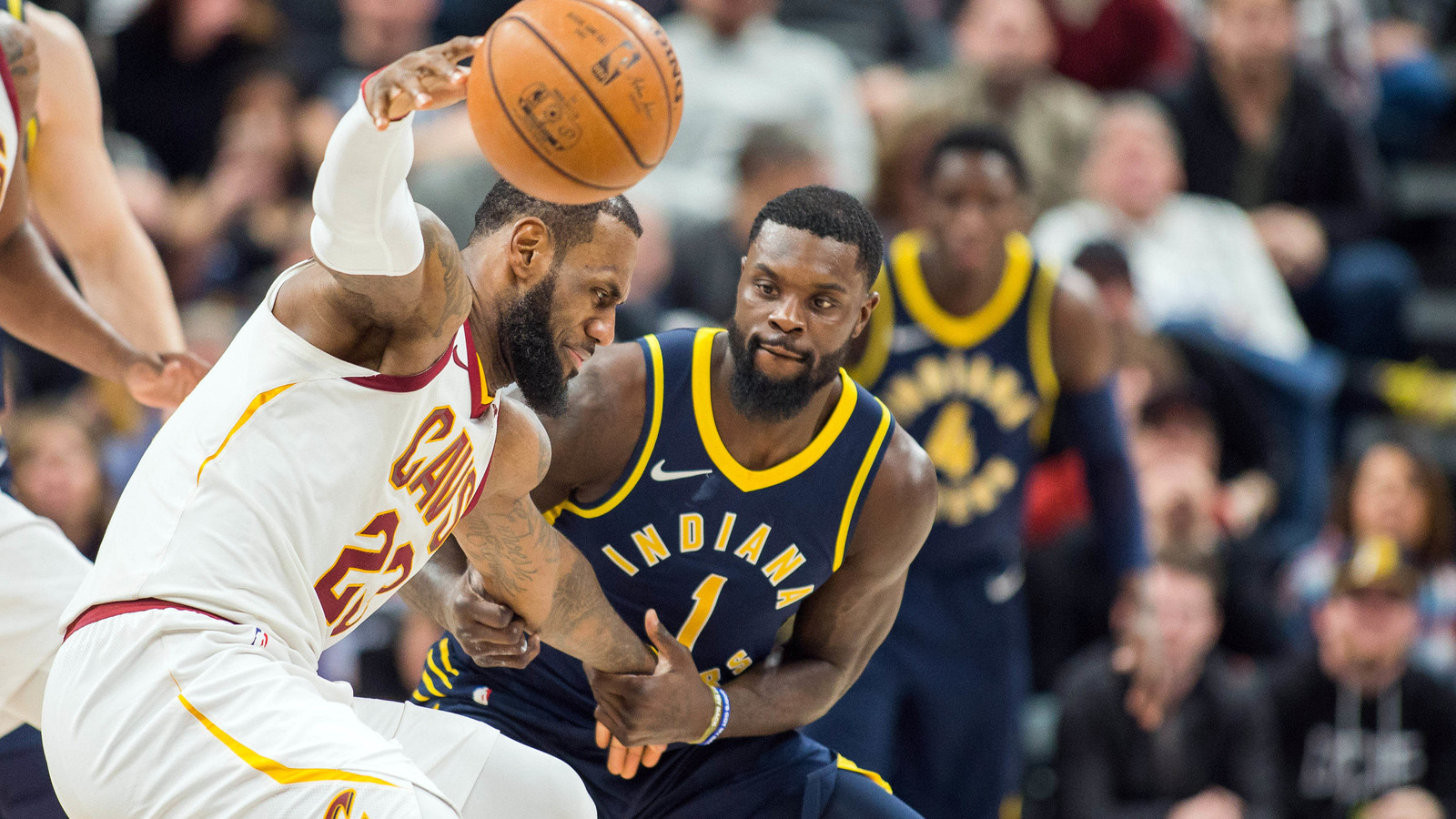 Trevor Ruszkowski-USA TODAY Sports
The Eastern Conference's favorite rivalry is back.
LeBron James and Lance Stephenson were involved in a bit of a mix-up in the Cleveland Cavaliers-Indiana Pacers game on Friday night. The fun started in the fourth quarter when Stephenson got into James' space during a dead ball, causing the four-time MVP to complain to the referees. As play was about to resume, James gave Stephenson a slight forearm shove to the chest and was promptly whistled for a technical foul.
The tech proved costly as the Pacers would eke out the 97-95 win to give the Cavs their third straight loss. As fate had it, James stepped out of bounds and turned the ball over in the closing seconds, and Stephenson was loving it.
MORE FROM YARDBARKER:
QUIZ: Name the teammates of Michael Jordan and LeBron James who played in at least one All-Star game
When it is all said and done, Michael Jordan and LeBron James may go down as the two greatest basketball players who ever lived. But even talents as big as theirs had help along the way. Over Jordan's 15-year NBA career, he played with 13 teammates who played in at least one NBA All-Star Game, while LeBron, currently in his 15th season, has played with 21 All-Stars so far. How many of these 33 players (one played with both MJ and LeBron) can you name in six minutes?
Good luck!
CLUE: MJ or LBJ / NUMBER OF NBA ALL-STAR APPEARANCES
Note: An asterisk (*) indicates that the player made at least one NBA All-Star Game while teammates with Jordan or LeBron.
MORE FROM YARDBARKER
NBA News

Delivered to your inbox

You'll also receive Yardbarker's daily Top 10, featuring the best sports stories from around the web. Customize your newsletter to get articles on your favorite sports and teams. And the best part? It's free!