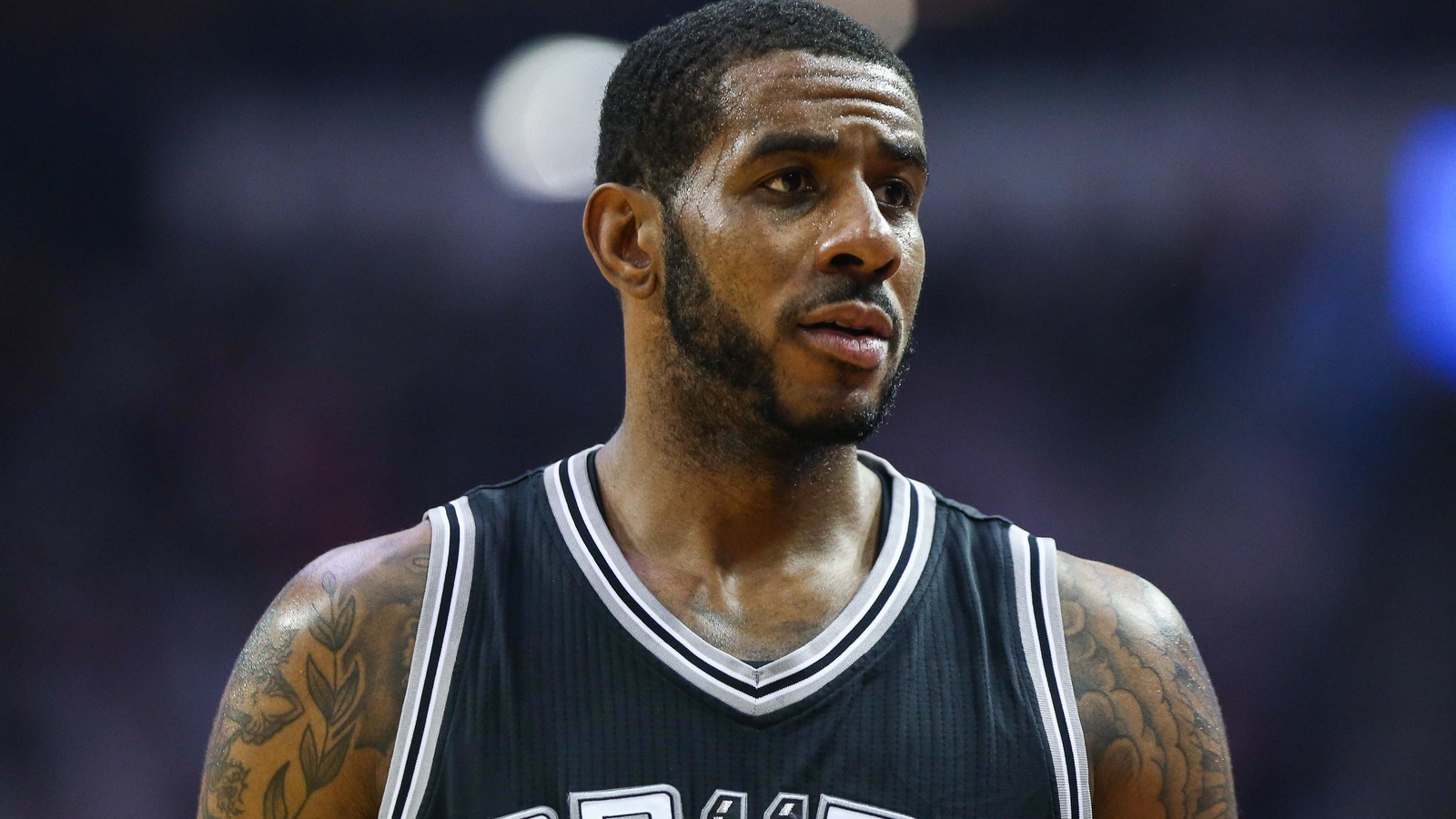 Is Spurs forward LaMarcus Aldridge among the top 40 players in the NBA?
Troy Taormina-USA TODAY Sports
Throughout the offseason, we'll be counting down the Top 50 players in the NBA from 50 to 1. Who will just miss the cut? Which names do you expect to see? Regardless, you'll be able to find them all right here.
Why He's Great: Let's get something straight. LaMarcus Aldridge is no worse a scorer today than he was when he left Portland. His numbers are lower for a very simple reason: he played for the Spurs. He took 20.3 shots per game in his final two seasons in Portland and 14.3 in his two seasons in San Antonio. His efficiency hasn't dropped with age (and has in fact improved, but San Antonio gets a lot of the credit for that). He's still the sort of scorer an offense can be built around. There's no shame in being worse than Kawhi Leonard.
Aldridge's scoring numbers may be down, but playing for the Spurs has made him a smarter overall player. He's not a great defender, but he's become a smarter one playing for Gregg Popovich. That's going to matter as he ages and plays in an increasingly mobile league. You pick things up as a Spur. Aldridge is better without the ball today than he was two years ago. He may not like that, but it's true.
Why He's Below No. 36 (Goran Dragić): I can't think of a bigger red flag than a player wanting to leave the Spurs. There is not a better place to be as a player than San Antonio. It might make sense if Aldridge was coming up and wanted to prove himself on another team, but he's making max money and is the second option on offense. Any player so egotistical and petty to want to leave that situation for more shots probably isn't someone you want on your basketball team.
There's also the fact that Aldridge is 31 and while his scoring hasn't really declined, the other parts of his game are starting to. His rebounding has fallen by at least 0.9 per game in each of the past three seasons. He's getting slower on defense. Aldridge may be a top-50 player for another few years, or this might be his last entry on the list. Goran Dragić may be the same age, but he's played 10,000 fewer minutes.
And finally, Aldridge doesn't shoot three-pointers. It's hard to be a great offensive player without doing so. It's entirely possible that Aldridge is the same exact player he was in Portland, but is less valuable because the league has passed him by. A scorer who takes four three-pointers per game is usually going to be more valuable than a player who doesn't even take one.
MORE FROM YARDBARKER
Spurs News

Delivered to your inbox

You'll also receive Yardbarker's daily Top 10, featuring the best sports stories from around the web. Customize your newsletter to get articles on your favorite sports and teams. And the best part? It's free!