We've updated our Privacy Policy.
By continuing to use this site, you are agreeing to the new Privacy Policy.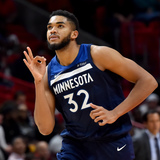 Minnesota Timberwolves superstar Karl-Anthony Towns indicated during a recent interview that he agrees with former NBA commissioner David Stern's evolving stance on why the league should reexamine its policies regarding marijuana."I agree with David Stern with marijuana. You don't have to actually make it 'Mary J' [or] 'Half Baked.' You don't have to do it like that, but you could...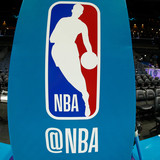 The NBA has been seen as a progressive-thinking organization under young commissioner Adam Silver. He pushes his players to speak out on the hot-button topics around the United States today.Heck, the Association moved last season's All-Star game from North Carolina due to what many perceived to be an anti-LGBT law passed in the state.Now, it looks like his predecessor wants the NBA...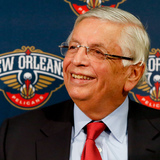 Former NBA commissioner David Stern, tackling yet another controversial topic, argues that marijuana, particularly medical marijuana, should be taken off the league's banned substances list.Stern, while making an appearance on an Uninterrupted documentary hosted by former NBA player Al Harrington titled "The Concept of Cannabis," believes "there is universal agreement that marijuana...
LIKE WHAT YOU SEE?
GET THE DAILY NEWSLETTER: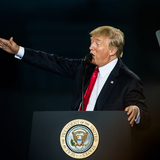 Former NBA commissioner David Stern harshly criticized Donald Trump when addressing the national anthem controversy afflicting primarily the NFL, saying the President's tweets serve as a distraction to "what's really happening in this country."Stern, appearing Wednesday on CNBC's "Power Lunch," stated his case concerning how Trump has manipulated the anthem controversy, which was...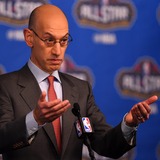 NBA commissioner Adam Silver has never been one adverse to change since he took over for David Stern. For the most part, it has helped the Association move on from a bygone era that saw popularity dwindle. We can conclude the on-court product has played a role in this, but Silver's leadership has also been a strong point for the NBA.It now looks like Silver himself is prepared to...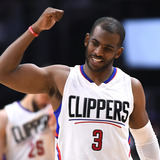 David Stern says that the Los Angeles Lakers still could have acquired Chris Paul from the New Orleans Hornets in 2011, but their GM panicked.In Dec. 2011, New Orleans, Houston and the Lakers agreed to a trade that would have sent CP3 to the Lakers. The Hornets did not have an owner at the time, so as commissioner, Stern reviewed the trade and rejected it for "basketball reasons...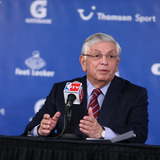 Resting players is a major topic in the NBA right now and former commissioner David Stern has finally weighed in on the matter.In some ways, resting players is part of a playoff team's strategy down the stretch and a byproduct of the NBA's brutal schedule. Teams want to win titles and entering the playoffs well-rested can help.But for teams out of the running there is little gain...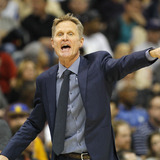 The brutality of the NBA schedule has once again become a hot button issue with Golden State Warriors head coach Steve Kerr resting all of his top players for a nationally televised game against the San Antonio Spurs Saturday on the second end of a back-to-back. But apparently Kerr had already raised the issue with commissioner Adam Silver several months prior.According to Tom Haberstroh...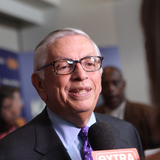 Ex-NBA commissioner David Stern defended the controversial daily fantasy sports industry at the Sports Business Journal Intercollegiate Athletics Forum in New York on Thursday. "The current issues around it are ridiculous," Stern told reporters. "It's clearly a game of skill." The NBA, which Stern was commissioner of from 1984 to 2014, has embraced daily fantasy sports the most...
By Steve DelVecchio From NBA commissioner to Mayor of New York City? That's what some friends are hoping will happen with David Stern. The New York Post is reporting that friends are pushing the former NBA commissioner to run for mayor of the city. A friend cites Stern's toughness, popularity, and background as a native New Yorker as reasons why he would be a great fit as mayor...
MORE STORIES >>
NBA News

Delivered to your inbox

You'll also receive Yardbarker's daily Top 10, featuring the best sports stories from around the web. Customize your newsletter to get articles on your favorite sports and teams. And the best part? It's free!