We've updated our Privacy Policy.
By continuing to use this site, you are agreeing to the new Privacy Policy.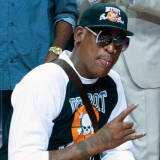 Dennis Rodman was facing significant jail time after he was arrested for driving while under the influence back in January, but it sounds like the former NBA star reached a deal that will keep him out of a jumpsuit.According to TMZ, Rodman recently struck a plea deal with prosecutors in which he agreed to plead guilty in exchange for only having to spend nine months in an alcohol...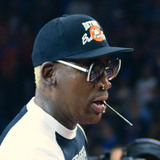 The surprising and significant news out of Washington D.C. on Thursday that President Donald Trump has agreed to meet with North Korean leader Kim Jong Un has received the stamp of approval from none other than … Dennis Rodman.The White House announced that details are being ironed out for the meeting which is tentatively scheduled for May. And the news greatly pleases Rodman. "Well...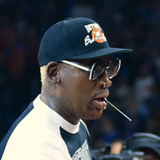 Dennis Rodman was charged with driving while under the influence earlier this month, and it sounds like the former NBA star had an awful lot to drink before he decided to get behind the wheel.According to court documents obtained by TMZ, Rodman has been charged with two misdemeanor counts of DUI stemming from his Jan. 13 arrest in Newport Beach, Calif. Rodman was initially pulled...
LIKE WHAT YOU SEE?
GET THE DAILY NEWSLETTER: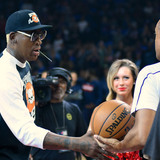 Pro Basketball Hall of Famer Dennis Rodman has been in the news a ton since retirement, primarily for all the wrong reasons.That was taken to a whole new level recently when Rodman was arrested for a DUI in Southern California earlier in January. Almost immediately, the five-time All-Star checked himself into an alcohol rehabilitation program, one of the in-house variety.According...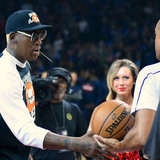 Dennis Rodman completed a week at an inpatient rehab facility after he was arrested for driving while under the influence earlier this month, but the former NBA star is planning to continue with a long-term treatment program.Rodman had checked into the Turning Point rehab facility in New Jersey, and his representative Darren Prince told TMZ that Rodman will move to a nearby outpatient...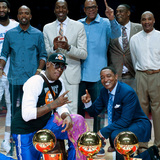 It has been 17 years since Dennis Rodman last played in the NBA and since he was last arrested for driving while under the influence. One of those streaks came to an end over the weekend, and you can probably guess which one it was.TMZ reports that Rodman was arrested for DUI at around 11 p.m. Saturday night in Newport Beach. The former Chicago Bulls star was pulled over for a traffic...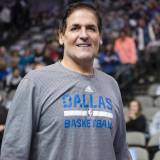 Dallas Mavericks owner Mark Cuban, unlike a growing number of NBA head coaches — not to mention the Los Angeles Lakers organization, per reports — actually believes LaVar Ball is good for the NBA.Ball, the outspoken and oft-controversial father of Lakers rookie point guard Lonzo Ball, once again has achieved drawing attention to himself by publicly criticizing Luke Walton, opining...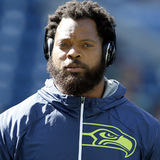 Front Five: The top stories that shaped both sports & politics this week "I didn't ask for this moment. It just happened to be me." – Michael Bennett on his run-in with Las Vegas police officersOn August 26, following the Floyd Mayweather and Conor McGregor boxing spectacle, Seattle Seahawks defensive end Michael Bennett was reportedly held at gunpoint by Las Vegas police officers...
Dennis Rodman is one of the most interesting characters in the history of the sports world. Known for his on-court antics, body markings and amazing haircuts, Rodman starred for five teams during his 14-year Hall of Fame career.Following his playing days, Rodman has remained an enigmatic figure. That's only been magnified recently by virtue of a recent visit to one of the most oppressive...
By Rachel Wold. Real estate mogul Donald Trump has been losing credibility as fast as the speed of sound ever since he announced his candidacy to run for President of the United States. Trump burned many bridges when multiple major entities cut ties with him after he made racist and inappropriate remarks about Mexican immigrants. Not to worry though, because Trump has "friend...
MORE STORIES >>
NBA News

Delivered to your inbox

You'll also receive Yardbarker's daily Top 10, featuring the best sports stories from around the web. Customize your newsletter to get articles on your favorite sports and teams. And the best part? It's free!