We've updated our Privacy Policy.
By continuing to use this site, you are agreeing to the new Privacy Policy.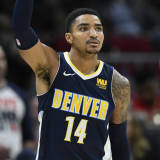 The Nuggets are targeting Monday's game in Philadelphia or Tuesday's game in Toronto as possible return dates for Gary Harris, who has been shelved with a knee injury, tweets Gina Mizell of The Denver Post. Harris, a key part of Denver's lineup, has already been sidelined for the club's last two games — both losses — and appears set to miss at least two more this week.While the Nuggets...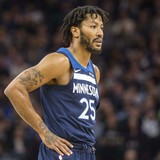 I remember Derrick Rose going down with his ACL injury with little over a minute left against the Sixers in the Chicago Bulls' first playoff game in 2012. At the time, I wrote an article wondering if Rose would ever reach the heights he appeared capable of after becoming the youngest MVP in league history.It looks like we have the answer.Actually, we've had it for a long time now...
Appearing in his first game for the Timberwolves on Sunday, Derrick Rose played just seven minutes. While Rose says he's not looking to "take someone's spot" or step on anybody's toes in Minnesota, he hopes to earn the opportunity to play a larger role down the stretch, as Steve Aschburner of NBA.com writes."I want [Timberwolves head coach Tom Thibodeau] to see me and be like, 'Damn...
LIKE WHAT YOU SEE?
GET THE DAILY NEWSLETTER: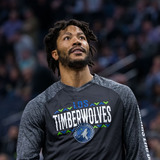 Derrick Rose is officially a member of the Timberwolves and made his first comments since the signing was made official. Injuries have diminished Rose's skill set and playing time in recent seasons and there are questions about how much he can realistically help Minnesota down the stretch.Rose told reporters, Jerry Zgoda of the Star Tribune, that he does not need validation from...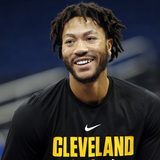 It has been nearly a month since Derrick Rose was released by the Utah Jazz following a three-team trade at the deadline, and the former NBA MVP has finally found a new home.According to ESPN's Adrian Wojnarowski, Rose has signed a contract to join the Minnesota Timberwolves for the remainder of the season. The T-Wolves were considered the favorites to sign Rose all along, as the...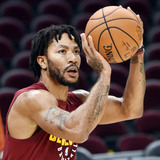 As soon as the Utah Jazz released Derrick Rose, the Minnesota Timberwolves emerged as the most likely suitor. Though it took longer than expected, the point guard is headed for a reunion.According to ESPN's Adrian Wojnarowski, the Wolves are signing Rose for the remainder of the season.Utah waived Rose immediately after acquiring him in the blockbuster trade that sent Rodney Hood...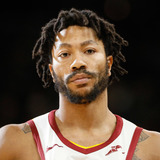 It looks like Derrick Rose and Jimmy Butler are getting back together. But this time, for the Minnesota Timberwolves.Last week, a report would surface suggesting that teams were only offering Rose 10-day contracts."With Thursday's deadline for free agents to be playoff eligible, the phone has yet to ring with anything approaching a significant offer, multiple league sources told...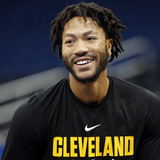 Derrick Rose has received very little interest from teams as a free agent, according to a report.Rose was traded to the Utah Jazz as part of a 3-way deal on the day of the NBA trade deadline. He was then released by Utah and is now a free agent. Three weeks later, he remains unsigned.According to Bleacher Report's Ken Berger, Rose is receiving very little interest from NBA teams...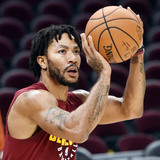 Is your favorite basketball team interested in Derrick Rose? Well then they're in luck! Because the former league MVP is reportedly only receiving 10-day contract offers at the moment. The report goes on to state:"With Thursday's deadline for free agents to be playoff eligible, the phone has yet to ring with anything approaching a significant offer, multiple league sources told Bleacher...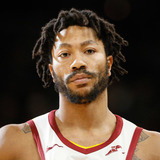 Derrick Rose has received a couple of 10-day offers, but nothing more substantial since being waived by the Jazz, according to Ken Berger of Bleacher Report.Multiple team executives indicated to Berger that Rose may not return to the NBA until next season. An online video last week showed him working out at Cleveland State University, but it appears the type of offer he's seeking...
MORE STORIES >>
Timberwolves News

Delivered to your inbox

You'll also receive Yardbarker's daily Top 10, featuring the best sports stories from around the web. Customize your newsletter to get articles on your favorite sports and teams. And the best part? It's free!