Doc Rivers has been slapped with a $15,000 fine for harsh criticism he levied at the officiating following the Clippers' loss at Houston.
Doc Rivers was fined by the NBA after complaining about officiating after the Los Angeles Clippers loss to the Houston Rockets. The NBA fined Los Angeles Clippers' coach Doc Rivers $15,000 on Friday. Rivers made post game comments about the discrepancy in the amount of free throws...
Rivers was not happy with the free throw discrepancy on Thursday night against the Rockets and let it be known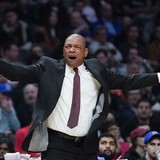 Doc Rivers isn't happy with the NBA officiating, and that's going to cost him $15K. Following Thursday's loss to the Rockets, Rivers would criticize the officiating.I don't say much about officiating. I thought our guys drove and got hit all game. Lou (Williams) down the stretch on a play and no call. … DeAndre Jordan gets fouled over the back. … It just doesn't make basketball sense...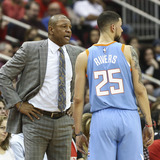 Doc Rivers was critical of the referees after his Los Angeles Clippers lost to the Houston Rockets on Thursday night.The Rockets beat the Clippers 101-96, and one of Rivers' big gripes had to do with the difference in free throws. Houston attempted 23 free throws, compared to just eight for the Clippers. That's what he brought up after the game. Rivers also pointed out that the Rockets...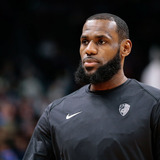 The Clippers are desperately jockeying for playoff position, and have their work cut out for them against the Cavaliers tonight. Prior to tonight's game, Clippers' head coach Doc Rivers had some very high praise for LeBron James. Per Tomer Azarly, here's what Doc had to say:"Once you get off the floor, I think he's been one of the most important sports figures, not just basketball...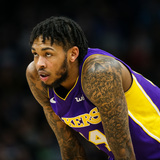 The Lakers will be without former No. 2 overall pick Brandon Ingram for at least the next two or three games, the team confirmed today, announcing in a press release that the second-year forward has been diagnosed with a left groin strain. Ingram, who sat out Saturday's contest vs. San Antonio, will be re-evaluated in about a week, according to the team.Here are a few more Lakers...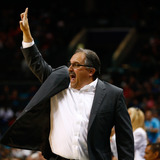 Stan Van Gundy may be going down the route of Doc Rivers and Mike Budenholzer, but he is remaining mum on the rumors for now.Mitch Lawrence of Sporting News reported on Thursday that Van Gundy, who serves as both head coach and team president of the Detroit Pistons, may lose at least the latter role. Lawrence also mentions Pistons executive and longtime agent Arn Tellem, who is said...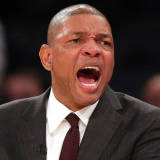 Could a return to the Eastern Conference actually be in play for Doc Rivers?According to Marc Berman of the New York Post on Tuesday, a former associate of the LA Clippers head coach believes it is "not far-fetched" that he would have interest in the New York Knicks job if Jeff Hornacek is fired."Doc enjoyed his time there," said the former associate of Rivers, who played for the...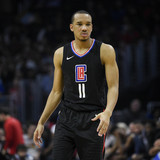 The Los Angeles Clippers will be without guard Avery Bradley for "a while," according to coach Doc Rivers.Rivers admitted Sunday that the team doesn't know how long they'll be without Bradley, saying it could be anywhere between one to three weeks. There has been an air of mystery about Bradley's injury ever since he was sidelined. He hasn't played since Feb. 14 owing to a sports...
MORE STORIES >>
Clippers News

Delivered to your inbox

You'll also receive Yardbarker's daily Top 10, featuring the best sports stories from around the web. Customize your newsletter to get articles on your favorite sports and teams. And the best part? It's free!