We've updated our Privacy Policy.
By continuing to use this site, you are agreeing to the new Privacy Policy.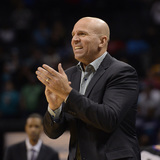 Jeff Hornacek has done himself no favors with another subpar season as head coach of the New York Knicks, and rumors about who might replace him if he is fired are already heating up.Al Iannazzone of Newsday reported on Tuesday that though Hornacek has said he fully expects to be back next season, management has made no public indications about his job security. Instead, they say...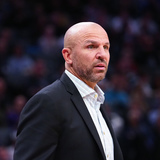 The Naismith Memorial Basketball Hall of Fame announced its finalists for the class of 2018, and it's among the strongest in recent history.Among those being considered for enshrinement, Jason Kidd and Ray Allen head the class. They're joined by Maurice Cheeks, Grant Hill, Steve Nash, Rudy Tomjanovich and Chris Webber as former NBA players being considered for basketball's top honor...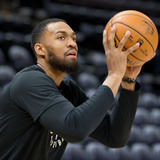 Jason Kidd wore out his welcome with the Milwaukee Bucks, and a rocky relationship with potential-filled forward Jabari Parker assuredly didn't help.According to Gery Woelfel of the Racine Journal Times, Kidd attempted to have the franchise trade Parker even before his first ACL tear in December 2014.In other words, Kidd apparently never wanted Parker on the Bucks. That injury occurred...
LIKE WHAT YOU SEE?
GET THE DAILY NEWSLETTER: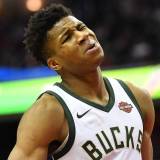 Giannis Antetokounmpo apparently wanted to keep his parting conversation with his now former head coach in-house.The Milwaukee Bucks star said on Wednesday that he did not want to discuss his conversation with Jason Kidd, who was fired on Monday. Antetokounmpo also added that he was "uncomfortable" that some parts of the conversation were made public, per Matt Velasquez of the Milwaukee...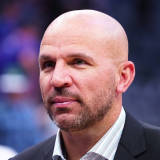 Few players understood the game like Jason Kidd did. He was an impressive athlete with a trap door of a first step early in his career, but the reason he was effective deep into his thirties was a mastery of the way the other nine players moved around both ends of the floor. This sounds like an ordinary thing, but if you've watched Kidd play, you understand that it's magical: the...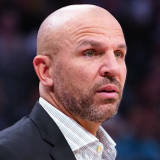 Yesterday, the Milwaukee Bucks would fire head coach Jason Kidd. But it turns out that they had plans a little while before that. Last summer, in fact.According to Sports Illustrated's Jared Zwerling, the Bucks ultimately fired Kidd because of how he treated players. Specifically, it was his lack of communication and tendency to play "mind games" during film sessions. But that's...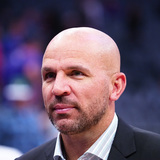 The (24-22) Bucks are currently in position for the seventh seed in the Eastern Conference, but that apparently isn't good enough for the team's front office.It was understandable that the team's brass had high expectations heading into this season, with the Bucks having clinched a playoff berth last year — giving the Raptors all they could handle in their postseason series.The Bucks...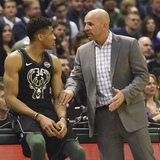 Giannis Antetokounmpo was apparently willing to go the extra mile in order to keep Jason Kidd as the head coach of the Milwaukee BucksKidd told ESPN's Ramona Shelburne on Monday that Antetokounmpo called him and offered to help save his job before Kidd got official word of the firing. Kidd also revealed further details of his conversation with Antetokounmpo. Kidd had served as Bucks...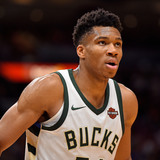 The Milwaukee Bucks made a somewhat shocking decision to fire head coach Jason Kidd on Monday, and the franchise's most important player is reportedly unhappy with the move.According to ESPN's Chris Haynes, reporters caught wind of Kidd's firing before Kidd was officially informed by the Bucks, and Giannis Antetokounmpo is said to be "devastated" over it. Antetokounmpo's presence...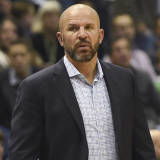 In what has to be considered one of the most shocking stories of the NBA season, the Milwaukee Bucks have fired head coach Jason Kidd. This comes out of absolutely nowhere and with Kidd's now former Bucks team currently as the eighth seed back east. Sure the Bucks have struggled with consistency thus far on the season, but that doesn't make Kidd's firing any less shocking.Here's...
MORE STORIES >>
Bucks News

Delivered to your inbox

You'll also receive Yardbarker's daily Top 10, featuring the best sports stories from around the web. Customize your newsletter to get articles on your favorite sports and teams. And the best part? It's free!