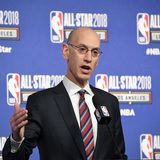 NBA commissioner Adam Silver likes making changes. But unlike MLB Commissioner Rob Manfred, these changes are actually likely to help the sport. But his biggest gripe remains tanking. And while the draft lottery reform debuts in 2019, Silver knows that's not enough."We'll see how much of an impact that has, but my sense is we're still going to have some work to do."As part of the...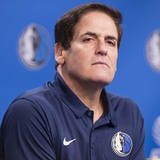 Is the water getting any hotter around Dallas Mavericks owner Mark Cuban? If the latest account from a former employee checks out, then it's going to start.Recently, years of workplace harassment within the Mavericks organization would surface. That's not all, however. Not only is Cuban said to have been aware, but he would also face sexual harassment allegations in 2011.But this...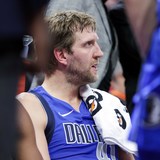 Mark Cuban has already been fined for talking about his intentions to tank, but that does not seem to have stopped the Mavericks from embracing the process.Late in Dallas' game against the Lakers in Los Angeles on Wednesday, the Mavs went with, shall we say, an inexperienced lineup. Over the final five minutes, the players on the floor for Dallas included the likes of Maximilian...
LIKE WHAT YOU SEE?
GET THE DAILY NEWSLETTER: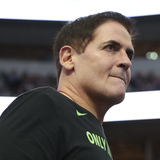 Dallas Mavericks owner Mark Cuban says he didn't know about the harassment culture plaguing his team. But, one former employee is calling BS on that.Melissa Weishaupt, one month after her anonymous comments would surface, is attaching her name to this ugly ordeal.When Terdema said that about staying anonymous, he made it seem like we're being cowards with it, and we're definitely...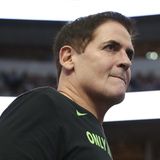 Mark Cuban was not charged with sexual assault after an accusation was made against him at a nightclub in 2011, and witness accounts were one of the reasons the case was never pursued. Police did not speak with Christopher White, however, who was working at the nightclub.White used to work at the Barrel Room, which is the Portland nightclub where a woman says Cuban slid his hand...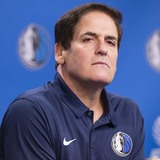 Mark Cuban was accused of sexual assault by a woman at a nightclub in 2011, and the allegation has now come to light in the wake of Sports Illustrated's bombshell report about the Dallas Mavericks harboring a hostile work environment.Nigel Jaquiss of of the Portland, Ore., publication Williamette Week obtained a 50-page police report from an incident in May 2011 in which a woman...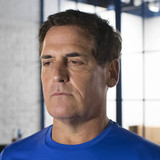 A legal expert believes there's a "real chance" the NBA will throw the book at the Dallas Mavericks over the organization's workplace misconduct scandal.Allegations of troubling workplace misconduct with the Mavericks organization were brought to light in a Sports Illustrated exposé published this week. And Rogge Dunn, well-versed in workplace misconduct in the world of sports, suspects...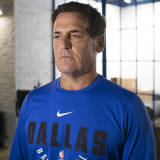 Mark Cuban finds himself and the Dallas Mavericks organization embroiled in controversy due to a workplace misconduct scandal detailed in a troubling Sports Illustrated exposé published this week. Amid the fallout, it's been forwarded that Cuban, who is known as one of the more hands-on owners in professional sports, does not even have a desk at Mavericks headquarters. Newy Scruggs...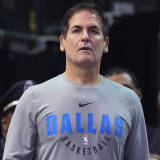 Dallas Mavericks owner Mark Cuban took responsibility on Wednesday for not firing a former employee sooner after the writer was involved in two separate instances of domestic violence.Cuban, who fired former Mavs.com writer Earl K. Sneed on Tuesday following the release of a bombshell SI story, told Tim MacMahon of ESPN.com that he made a "horrible mistake in hindsight" and regrets...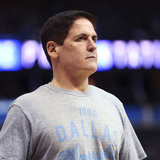 It didn't take Mavericks owner Mark Cuban long to weigh in about the allegations of past workplace misconduct in the team's facility.Sports Illustrated published a scathing report that alleges former Mavericks president and CEO Terdema Ussery, as well as other team officials, participated in inappropriate conduct toward women for a number of years, some of which was sexual in nature...
MORE STORIES >>
Mavericks News

Delivered to your inbox

You'll also receive Yardbarker's daily Top 10, featuring the best sports stories from around the web. Customize your newsletter to get articles on your favorite sports and teams. And the best part? It's free!