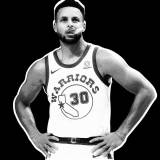 Happy belated 30th birthday to the greatest shooter in NBA history.On Wednesday, Steph Curry turned the big 3-0, and to celebrate three decades of Wardell the Warriors threw their captain a surprise party. Curry arrived to the event in style, only to see both Steve Kerr and Klay Thompson show off their best dad dance moves once he got there. The team may have actually gone a little...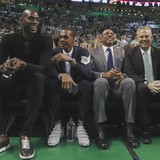 Paul Pierce thinks he knows who the next retired number of the Boston Celtics will belong to.Pierce said that Kevin Garnett will "without a doubt" see his No. 5 raised to the rafters now that Pierce has had the honor."Without a doubt, KG's number will be [the next one] retired in Boston," Pierce said, via Chris Forsberg of ESPN. "It's going to happen."Celtics president Danny Ainge...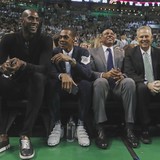 Kevin Garnett spent 20 years in the NBA. And his 14 would come as a member of the Minnesota Timberwolves. But that's not the team who he wants to retire his jersey. Instead, that distinction belongs to the team he won a title with: the Boston Celtics. If you are to take 'The Truth' Paul Pierce at his word, that is. But let's let him tell you:"(Garnett would) rather have his jersey...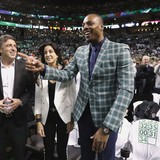 Whether Ray Allen would attend Paul Pierce's jersey retirement ceremony was a big topic of discussion prior to Sunday. Allen did not attend the ceremony unlike some of his other former Boston Celtics teammates, and instead shared that he was playing golf. But Pierce says he is not disappointed by that.Pierce said on ESPN's "The Jump" Monday that he didn't have a problem with Allen...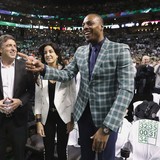 Celtics legend Paul Pierce won't have to pay for a drink in Boston as long as he lives.Pierce helped the team win a title in 2008, and was also named Finals MVP during that epic series, coming up clutch a number of times down the stretch to help the team emerge victorious.His No. 34 jersey was retired after Sunday's game against the Cavaliers at TD Garden, and it was quite the ceremony...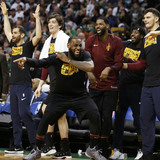 LeBron James and his new look Cleveland Cavaliers were in Boston to take on the Celtics Sunday afternoon. It's a game that included the home team retiring Paul Pierce's jersey in front of all-time franchise greats and one specific former head coach. It also pitted LeBron against his former teammate, Kyrie Irving.As much as it might have been a festive environment early for the home...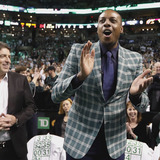 It may have been Paul Pierce's big day in Boston, but his son Prince turned out to be the real star of the show.During an in-game interview between Pierce and ESPN's Doris Burke, Prince Pierce spent virtually the entire time mugging for the camera as the rest of the interview went on without anyone even noticing. This is great stuff, and the Pierce family appears to have a little...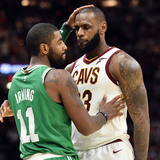 The Boston Celtics would retire Paul Pierce's jersey on Sunday. But that's as special as Sunday afternoon got. That's because LeBron James and the new-look Cleveland Cavaliers would run right through them, 121-99.But that's just the start of this. It's not that they would blow out the Celtics. It's how they did it.LeBron would finish with 24 points, 10 assists and 8 rebounds. But...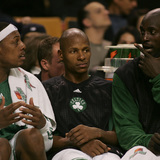 Paul Pierce's jersey retirement ceremony does not look like it will serve as a reunion for the Boston Celtics' Big 3.ESPN's Marc J. Spears reported on Saturday that Kevin Garnett and Ray Allen are not expected to attend Pierce's jersey retirement ceremony on Sunday. Rajon Rondo, who was the other star player on the Celtics' championship team in 2008, will not be there either as his...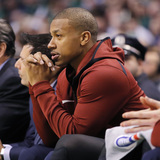 The Boston Celtics confirmed earlier this week the organization will pay a video tribute to Isaiah Thomas when the Cleveland Cavaliers return to TD Garden on Feb. 11. Although another significant event scheduled to occur on the same night has caused some controversy and consternation.The Celtics on that same night also will be retiring Paul Pierce's jersey. And Pierce has come out...
MORE STORIES >>
NBA News

Delivered to your inbox

You'll also receive Yardbarker's daily Top 10, featuring the best sports stories from around the web. Customize your newsletter to get articles on your favorite sports and teams. And the best part? It's free!