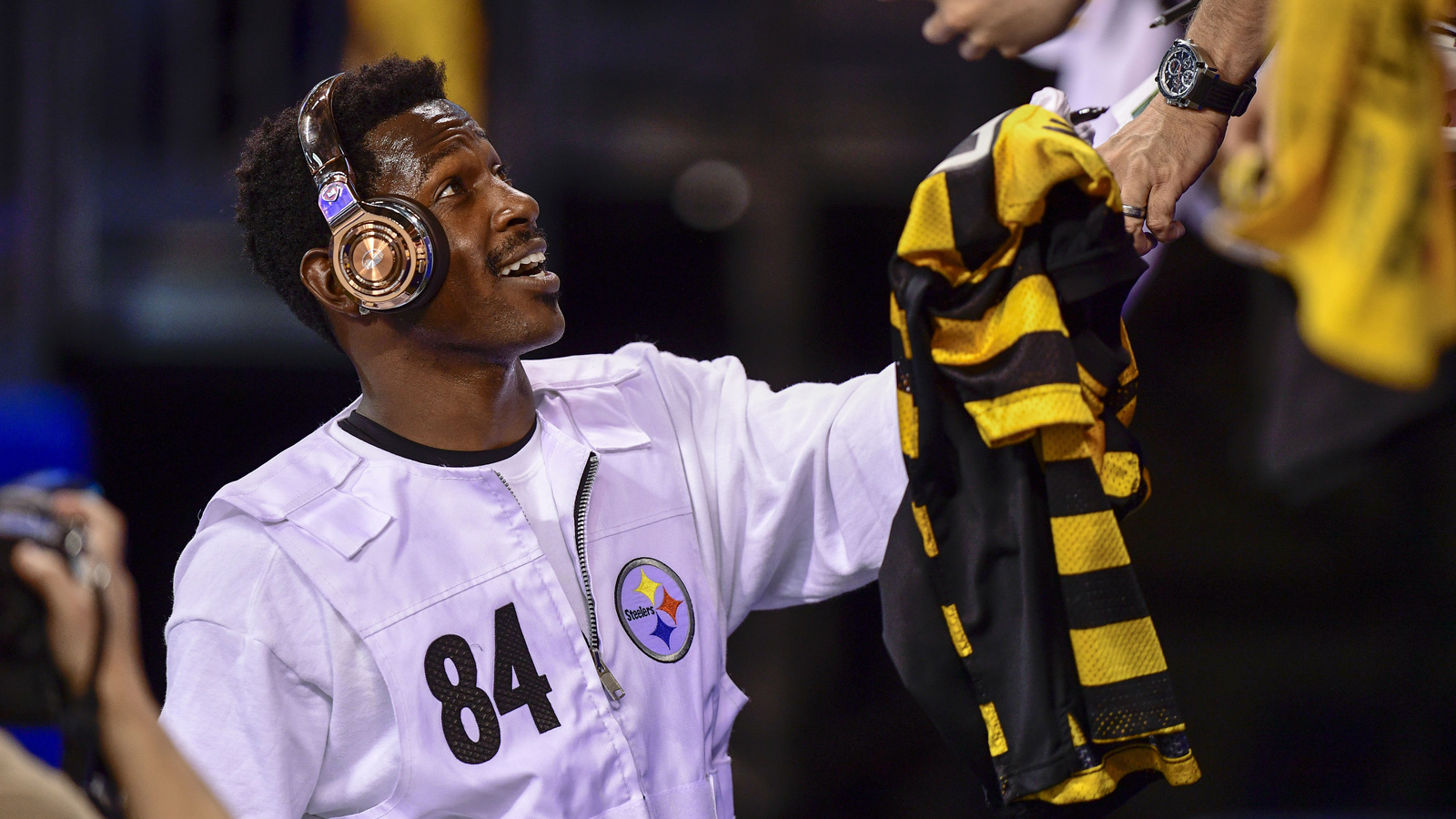 Marc Lebryk-USA TODAY Sports
Jeff Risdon of RealGM shares his "10 cents" worth of thoughts after the week's NFL action.
$.01—The NFL tried to make the marquee game on the schedule the Sunday night affair between NFC East foes Dallas and Philadelphia. And while that wound up being an entertaining—if poorly played—tilt, the most important game of the day took place in Minnesota between the Vikings and Rams.
Both teams entered at 7-2 without a loss since Week 5 between them. The Rams came in with the league's highest-scoring offense, having already scored 50 more points in 2017 than they did in all of 2016. Alas, the cliché is true. Defense wins championships.
Both teams sport top-5 defenses, but only one of them played like one on Sunday. It wasn't the visitors from Los Angeles. The Vikings bottled up Jared Goff, Todd Gurley and the potent Rams, holding them to just one TD in a convincing 24-7 triumph.
The Rams scored a touchdown on their opening drive, an impressive and balanced 75-yard march down the field that showed promise of sustainable success. Minnesota answered with a touchdown on its second drive but missed a field goal to go ahead. The next drive is where the game changed.
It's not often you can point to one play in the second quarter of any game where the outcome is irrevocably decided, but that was exactly what happened in Minnesota. Rams rookie WR Cooper Kupp fumbled just shy of the Vikings goal line as he tried to break through three defenders for the score. Anthony Harris recovered for the Vikings.
The Rams offense never recovered. They would gain exactly 100 yards the rest of the game and did not cross midfield except for one play before a garbage-time drive at the end of the game. Even though Kai Forbath missed another field goal for the Vikings, RB Latavius Murray found room to run with 95 yards and 2 TDs and Case Keenum was once again an effective game manager.
Thus the Vikings are looking great heading towards the playoff home stretch. With apologies to the Saints (fantastic comeback overtime win over Washington), Minnesota sure looks like a 2 seed. They're now in the top 10 in both scoring offense and scoring defense. That's a great luxury to have, because when one unit has a bad day the other can still prevail. The Rams have that too and are definitely legit, but right now the veteran Vikings are just a little better. 
$.02— Buffalo made an odd decision during the week. The 5-4 Bills, owners of the final playoff spot in the AFC, pulled the plug on starting QB Tyrod Taylor in favor of rookie Nathan Peterman. To say the move backfired on the Bills and coach Sean McDermott is perhaps the grossest understatement possible.
This tweet comes from the end of the first quarter…
Nathan Peterman and Tyrod Taylor have thrown the same number of interceptions this season.

— Cian Fahey (@Cianaf) November 19, 2017
Peterman threw three passes to the Chargers, who rightfully might have wondered if Peterman thought they drafted him instead of Buffalo. The third one was not entirely Peterman's fault as he was rocked by Joey Bosa, but either way, the optics here are atrocious. Three interceptions in his first eight passes is not exactly the way to engender confidence in the controversial decision. He wasn't done, however; Peterman threw two more INTs (one more of those credited to a Bosa pressure) before halftime as the Chargers raced out to a 37-7 margin at the break.
Somewhere, Taylor is drunk on sips of tea, though the veteran didn't help his own cause once he entered the game, losing a strip-sack for a touchdown by Melvin Ingram which pushed the score to 47-10 in front of a smattering of fans left in Los Angeles. The Chargers eventually prevailed 54-24. To add injury to insult, new Bills WR Kelvin Benjamin left the game in the first quarter with a right knee injury and could be lost for an extended time. They just traded for him to bolster the receiving corps, and one of the reasons they switched to Peterman was to better utilize those receivers than checkdown artist Taylor.
Don't laugh, but this game could wind up being very important in the AFC playoff race. Eight teams are either 5-5 or 4-6, including both the Bills and Chargers. At least one of them will be a Wild Card, and conference wins are huge.
$.03— To expand upon that last thought, here is the current AFC playoff picture.
Pittsburgh and New England can start printing playoff tickets, and only the Browns, Broncos and Colts are realistically out of the race. Jacksonville seems pretty safe too, though they needed abysmal QB play from winless Cleveland to escape being upset on Sunday.
The odds are really good that at least one team currently below .500 will make the playoffs. The stratification between the top 3, and I begrudgingly include Jacksonville there strictly for their outstanding defense, and the next group is the difference between Clemson and Furman in college football.
My picks right now for how it shakes out after six more weeks of football:
1. Pittsburgh
2. New England
3. Jacksonville
4. Los Angeles
5. Kansas City
6. Tennessee
$.04— On a radio show this Thursday afternoon (thanks Brett Kane!), I proclaimed the Pittsburgh Steelers as the most fraudulent team with at least six wins. About six hours later I was proven a complete idiot.
The Steelers beat down the Tennessee Titans 40-17, though the score is a misnomer; it was 23-17 into the fourth quarter before Pittsburgh pulled away. Even so, the Steelers beat a strong Titans team that had won four in a row. It was the kind of validating victory the Steelers needed after struggling with the dreadful Colts four days earlier. Ben Roethlisberger was unusually sharp, while Antonio Brown injected himself into the MVP conversation with yet another dominant (10 catches, 144 yards, 3 TDs) performance. The pass rush perked up and won more than it lost against one of the league's best offensive lines, too.
Pittsburgh is now 8-2 and cruising towards an AFC North title, not to mention they're well on their way to locking up a top-2 seed and playoff bye in a middle-heavy AFC. In humbling the Titans (now 6-4) they established superiority over a team they very well could face in January.
The Titans are a frustrating lot. There are times where they look like a team capable of winning multiple postseason games, as they did for much of this contest. But for that to happen, Marcus Mariota needs to eliminate the "oh my God no" mistakes, like the INT on Tennessee's first drive where he missed high over the middle and appeared to be throwing the ball directly to Mike Hilton, who, incidentally, plays for Pittsburgh. Mariota makes more poor throws and odd choices while not under pressure than is tolerable. Like Andrew Luck, he's better when pressured than when he isn't. I don't know how to reconcile that, or how to fix it. I do know he's not surrounded by enough to overcome his bad INTs, and the team cannot afford Delanie Walker dropping TD dimes or the vaunted running attack seeing 14 of its 21 carries gain 2 yards or less.
$.05— "Any Given Sunday," Week 11 edition took place in a couple of cities.
Green Bay got smoked at home by Baltimore. Shut out even. The Ravens prevailed 23-0 despite racking up just 219 total offensive yards and 14 first downs. Five Packers turnovers and generally wretched QB play from Brett Hundley will do that. Green Bay's first three drives ended in turnovers. Another 10-play drive wound up netting just 14 yards thanks to two huge sacks by Ravens second-year edge rusher Matt Judon.
The Packers look hopeless without Aaron Rodgers, and Hundley the QB might as well be Hundley the dog from Curious George. It might be time for the Packers to see what Joe Callahan can do. With so many other injuries—Bryan Bulaga and Ty Montgomery the latest—it behooves Rodgers to take the rest of the season to make sure that broken shoulder gets fully healed.
I'm not sure what to make of the Chiefs anymore. The promise of a 5-0 start and Kareem Hunt running away with both a rushing title and Offensive Rookie of the Year seems but a hallucination. Now 6-4, they're very fortunate to play in what is the NFL's weakest division. This loss is particularly stunning; Andy Reid's record coming out of bye weeks is legendary, and the Giants lost to the previously winless 49ers just last week. If ever there was a lock, this was it. Many people still alive in fantasy survivor pools apparently thought so, too. Whatever magic got into Alex Smith early has vanished into the cold winter night. They're probably still going to win the division, but the early promise of home playoff dates (plural) is ancient history. 
$.06—The Roger Goodell/Jerry Jones rift is escalating. The NFL Commissioner and the Dallas Cowboys owner have a relationship akin to Donald Trump and Hillary Clinton, with the threat of Hillary being upgraded to Kim Jong Un if things keep progressing.
A blistering and informative investigative report from ESPN's Don Van Natta and Seth Wickersham brings to light just how irreconcilable their differences truly are. It goes far beyond Goodell's randomly harsh punishment of Jones' star running back Ezekiel Elliott, though that's the straw sticking out of the downed camel.
What is fascinating about this, and why even the casual fan should care, is that these two men are more responsible than any others for the future of the NFL. Goodell and Jones have quite divergent visions for the NFL's direction, both on and off the field. Jones's acerbic flamboyance and mercenary self-importance rub many other owners the wrong way and might cause owners who are sympathetic to his vision (or just anti-Goodell in general) to turn against him. The Cowboys owner has been a progenitor for many of the developments fans now cherish over the last 25 years, but his way is often the wrong highway too.
The acrimony between them will force the other owners to take sides, just as television ratings are not growing and advertisers are reevaluating expenses. Jones' hard line against the player protests has put the NFLPA in the awkward position of needing Goodell to help them. The obstinance and tone-deaf nature of both men is deeply polarizing a league that desperately needs a unified front in these trying times for the NFL. Some owners are even now asking Goodell to reprimand Jones with real punitive teeth.
Stay tuned, the fun is just beginning…
$.07—Last week I revealed my FWAA All-American ballot for the offensive line and defense. This week it was time to vote for the offensive skill positions, specialists and coach.
QB
Baker Mayfield, Oklahoma
Wasn't a particularly difficult choice, either. He's having one of the greatest individual seasons I can recall even with the odd day against Kansas.
RB
Bryce Love, Stanford
Rashaad Penny, San Diego State
Love was a no-brainer despite missing some time. He's the most electrifying RB in the nation and far more consistent than others at being that guy too. Penny was a tough choice over Jonathan Taylor from Wisconsin and Kerryon Johnson from Auburn.
WR
Anthony Johnson, Buffalo
Anthony Miller, Memphis
Johnson is the best player you've never heard of. The junior ranks 2nd in receiving yards, 2nd in TDs and 8th in receptions…while playing with three different QBs.
TE
David Andrews, Oklahoma
It's not always the case where the best collegian at a position is also the best NFL prospect. It is with Andrews and this tight end group.
Punter
Michael Dickson, Texas
Kicker
Dominik Eberle, Utah State
I wanted to vote for Ohio's Louie Zervos here but my All-America kicker has to kick off too, and Zervos doesn't. Eberle is the only kicker in the top 15 in both FG percentage and touchback percentage.
Returner
Dante Pettis, Washington
Coach
Nick Saban, Alabama
Paul Chryst, Wisconsin
Mark Dantonio, Michigan State 
We nominate three here. Saban and Chryst are self-explanatory. I gave the third nod to Dantonio for coaching one of the youngest teams in the nation to a tremendous turnaround from a 3-9 record to contention for a top 15 finish. There are many programs, including one about 60 miles to the southeast, who do a lot less with a lot more.
$.08— NFL Quickies
--Philadelphia rolled Dallas in the Sunday night game and all but clinched the horribly overrated NFC East by improving to 9-1. The Cowboys scuffled early on but didn't have enough firepower on either side of the ball to match up with the Eagles. Philly could wrap up the division by beating Chicago next week if the beat-up Cowboys lose on Thursday to the Chargers.
--
Patriots clinched a .500 or better record for 17th consecutive season, tying 1957-73 Cleveland Browns for second-longest streak in NFL history, behind only 1965-85 Dallas Cowboys and their 21 consecutive seasons.

— Adam Schefter (@AdamSchefter) November 20, 2017
If I were wearing a hat, it would be off to the Patriots for that amazing run…
--Nice win for the Detroit Lions, who survived a strong effort from the Chicago Bears in windy, damp Soldier Field. The win marks the first time in the Super Bowl era the Lions have won every divisional road game. This one came thanks to Matt Prater bombing a 52-yard field goal into the circulating winds. The Lions are quietly 6-4 and will be favored in every remaining game except possibly Thursday's game against Minnesota. If the Lions win that game, they're very much in the running for their first-ever NFC North title. Then again, if they play the way they did against the Bears on Sunday or the Browns last week, the Vikings will beat them by 20.
--The Houston Texans snapped a 3-game losing streak by beating visiting Arizona. Nothing epitomizes the 2017 Houston Texans more than this: rookie RB D'Onta Foreman scored his second rushing TD on the day to seal the win…and tore his left Achilles as he reached the end zone untouched. Sigh. He joins a who's-who on the Texans I.R. that includes at least four of the team's ten most talented players.
--The Texans honored WR Andre Johnson at halftime, making Johnson the first-ever inductee into the team's Ring of Honor. Congrats to Johnson, and kudos to the Texans organization for making the entire event a wonderful celebration with some exceptionally produced videos and social media posts.
--Miami cut LB Rey Maualuga on Saturday after he was arrested for assault and battery. The troubled LB allegedly refused to pay for a $40 lap dance, at 8:20 AM, and assaulted the bouncer trying to get him to pay for it.
--Browns fans looking for a silver lining from the team's 25th loss in 26 games? Cleveland did not commit an accepted penalty in a game for the first time since 1962. Too bad DeShone Kizer's rampant disregard for ball security is a far more severe infraction…
$.09—College/Draft quickies
--The scouting world descended upon Los Angeles for the Rosen vs. Darnold game Saturday night. UCLA and USC played but few cared about the outcome. The quarterbacks were the feature attractions.
Rosen shined in the 28-23 Bruins defeat. His arm strength, ball placement and ability to make anticipatory throws were all superior to Darnold, though the latter won the game and demonstrated better agility and more savvy in avoiding the rush. This is the kind of performance Rosen needed to prove he's worthy of the No. 1 overall draft hype. He completed 32 of 52 but at least four of his passes were dropped and a couple other deliberately thrown away.
It is all but certain Rosen is going to declare early. The opposite seems true for Darnold, who gets more national media attention in part because his team is better. When I saw the Trojans earlier this fall at Notre Dame, not one NFL person I spoke with in South Bend thought Darnold was declaring early and there has been no impetus for anyone to change their mind. Kirk Herbstreit might've had an ulterior motive in promoting college football when he declared on the broadcast that Darnold should stay another year, but he's not wrong about that and Darnold knows it too.
--UCLA fired coach Jim Mora Jr. in the aftermath of the latest loss. The Bruins are 5-6 and need to beat 5-6 Cal next week to make it to a bowl. They were 4-8 last year, and furthermore have not looked all that well-coached nor have they developed players for the next level effectively in his five-plus seasons.
--Florida appears to have zeroed in on Chip Kelly to be the next Gators football coach. It might be official by the time you read this. It's a bold and interesting hire for the program. They're bringing in a shark to replace a man busted for getting naked with one.
--Wisconsin pulled away from Michigan 24-10 to remain unbeaten. There is much talk about how the Badgers could conceivably win the B1G title while remaining undefeated and still get left out of the CFB playoff. Inconceivable, and yes I know what that word means, Inigo Montoya…
--Great upset win by Bill Snyder and Kansas State over Oklahoma State. The Wildcats held on for dear life after racing out to a big early lead. It was 42-13 before Cowboys QB Mason Rudolph looked anything like an NFL prospect and started carving up the more passive KSU defense.
--Rough week for my Ohio Bobcats, who blew a chance to wrap up the MAC East on Tuesday night by falling at Akron in the cold rain. Far be it for me to criticize coach Frank Solich, who has been a messianic figure for our heretofore atrocious program, but this was one of the games where folks were reminded why Nebraska once fired him and the Cornhusker nation approved. Everyone has a bad game, but unfortunately Solich's came with the conference on the line.
--For those who like to be first on a prospect, get to know Buffalo QB Tyree Jackson. The 6-7, 245-pound redshirt sophomore has an absolute cannon of a right arm. He's improved his accuracy and choices with the ball too, though touch still is a foreign concept. The Muskegon-area native can tuck and run, too. He's going to get draftnik love over the summer, trust me
NFL News

Delivered to your inbox

You'll also receive Yardbarker's daily Top 10, featuring the best sports stories from around the web. Customize your newsletter to get articles on your favorite sports and teams. And the best part? It's free!
PLAYERS:
Ben Roethlisberger
,
Delanie Walker
,
Aaron Rodgers
,
Kareem Hunt
,
Andy Reid
,
Alex Smith
,
Roger Goodell
,
Donald Trump
,
Rashaad Penny
,
Dante Pettis
,
Nick Saban
,
Mark Dantonio
,
Adam Schefter
,
Matt Prater
,
Rey Maualuga
,
Jim Mora
,
Chip Kelly
,
Mason Rudolph
TEAMS:
Pittsburgh Steelers
,
Tennessee Titans
,
Green Bay Packers
,
Kansas City Chiefs
,
Detroit Lions
,
San Francisco 49ers
,
Los Angeles Chargers
,
Baltimore Ravens
,
Dallas Cowboys
,
Cleveland Browns
,
Chicago Bears
,
Houston Texans
,
Boston Bruins
,
San Diego State Aztecs
,
Washington Huskies
,
Alabama Crimson Tide
,
Michigan State Spartans
,
USC Trojans
,
UCLA Bruins
,
Oklahoma State Cowboys
MORE FROM YARDBARKER
NFL News

Delivered to your inbox

You'll also receive Yardbarker's daily Top 10, featuring the best sports stories from around the web. Customize your newsletter to get articles on your favorite sports and teams. And the best part? It's free!