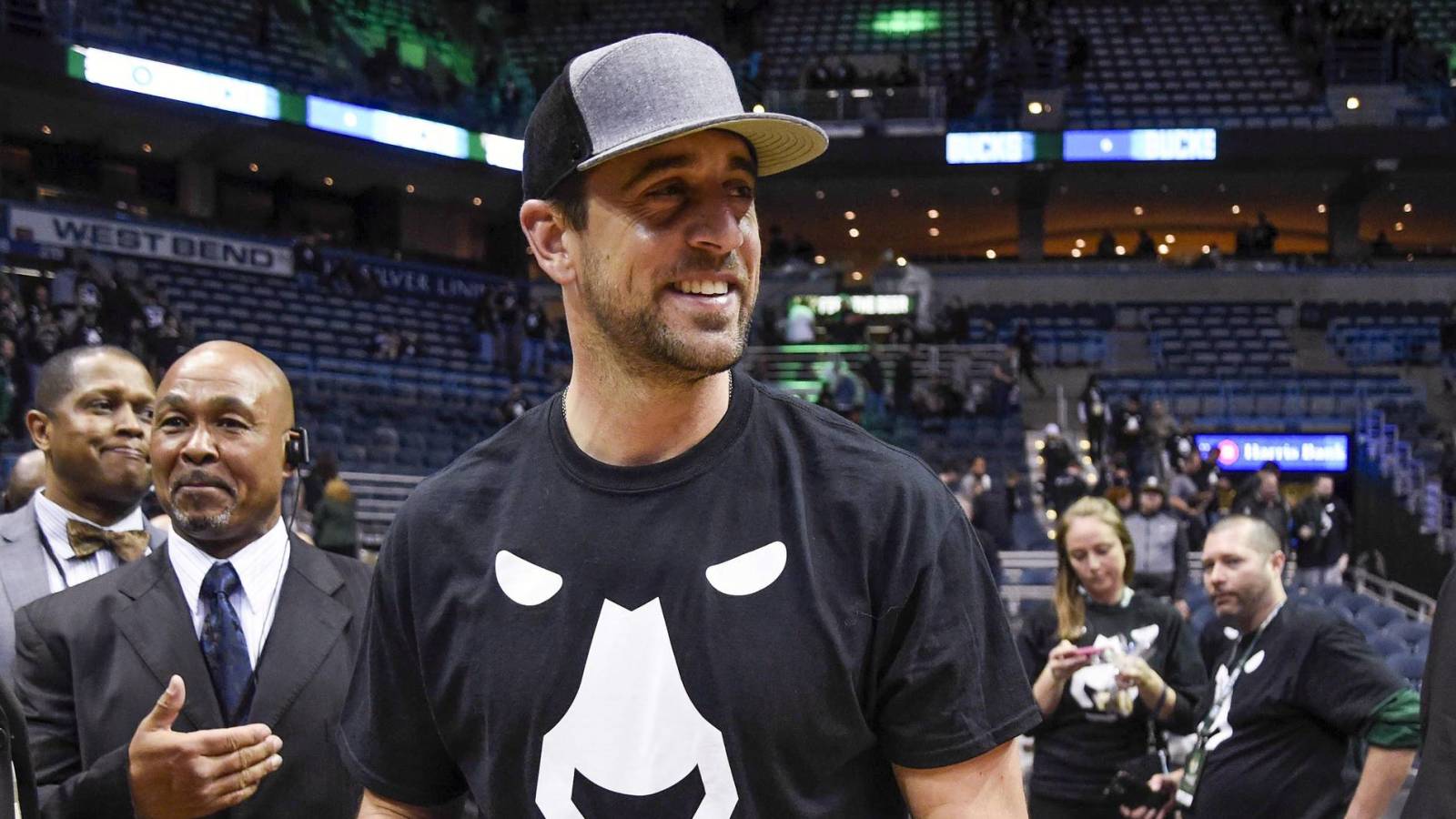 Apr 20, 2017; Milwaukee, WI, USA; Green Bay Packers quarterback Aaron Rodgers smiles after watching the Milwaukee Bucks beat the Toronto Raptors 104-77 in game three of the first round of the 2017 NBA Playoffs at BMO Harris Bradley Center. 
Benny Sieu/USA TODAY Sports
Green Bay Packers quarterback Aaron Rodgers has always been in a giving mood when it comes to those tasked with protecting him on the football field.
Even as his Packers start their off-season program and Rodgers is months away from being threatened by a hit on the field itself, the quarterback thought about the big hogs up front.
Those are $20,000 Polaris General ATVs that Rodgers decided to gift his entire offensive line.
"Polaris and Aaron partnered to give his linemen the ultimate thank-you gift," a Polaris spokesperson told ESPN.
This isn't anything new for Rodgers, who has in the past presented his offensive line with anything from flat-screen televisions to golf clubs for Christmas. Though, the timing itself is pretty awesome. It gives those men time during the summer to get out and play.
MORE FROM YARDBARKER:
QUIZ: Name every prominent quarterback in the history of the Green Bay Packers
While there are certainly obscure quarterbacks who threw passes for the Green Bay Packers, the QBs featured in this quiz (including some all-time greats) were the 'top passer' for the team that year, according to the number of yards passing. We have identified 20 (with some repeats), how many of them can you name?
Clue: Years active
MORE FROM YARDBARKER
Packers News

Delivered to your inbox

You'll also receive Yardbarker's daily Top 10, featuring the best sports stories from around the web. Customize your newsletter to get articles on your favorite sports and teams. And the best part? It's free!