A.J. McCarron might be the best consolation prize in free agency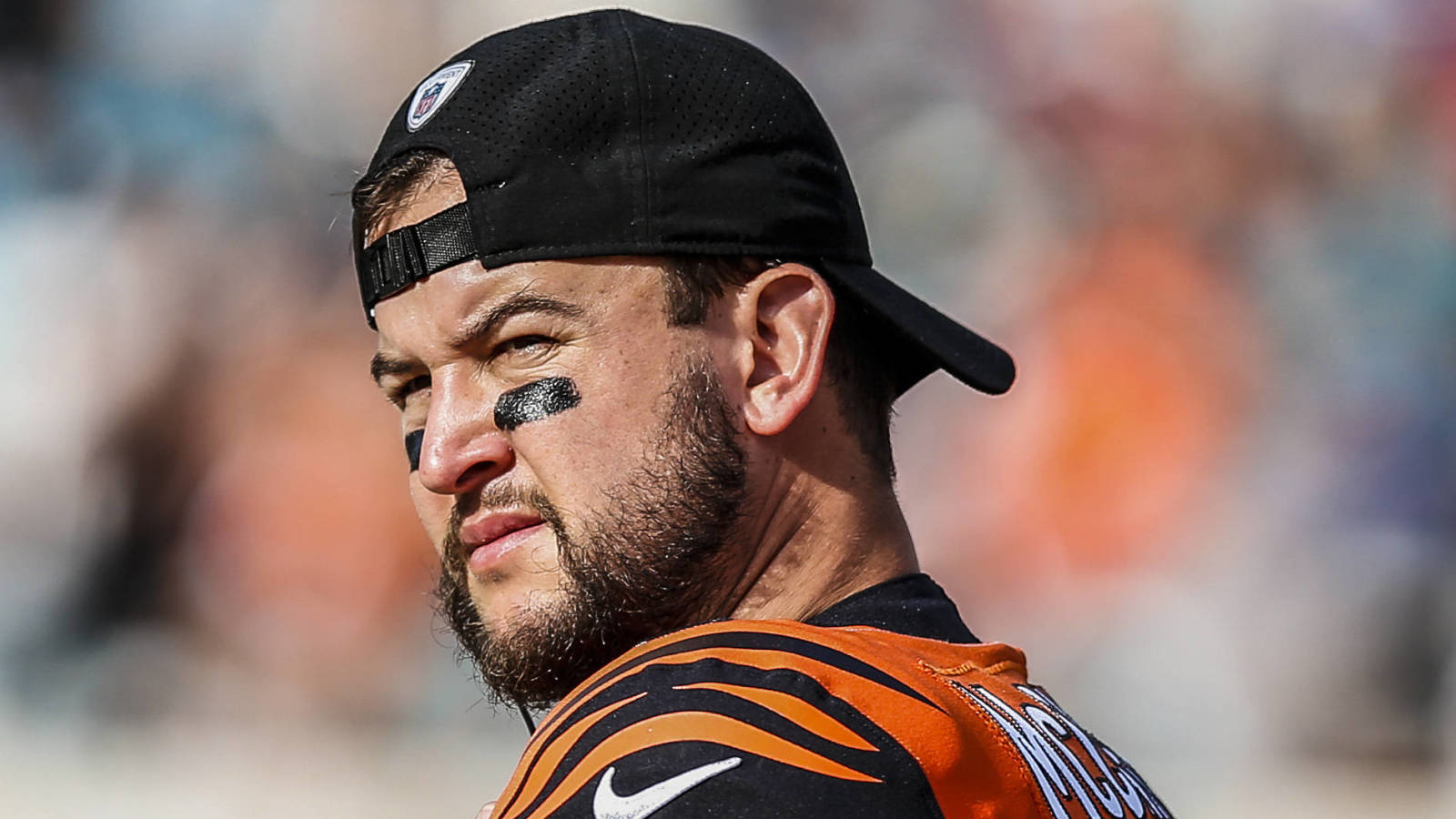 Icon Sportswire/Getty Images
A slew of prominent quarterback injuries in 2017 vaulted quite a few middle-of-the-road, or even marginal, NFL quarterbacks into the spotlight. Look no further than Super Bowl MVP Nick Foles, who before this past season was two years removed from being a starting quarterback. There was also Case Keenum, a journeyman starter who had a breakout year before falling to Foles' Eagles in the NFC Championship. Jimmy Garoppolo was a prized midseason acquisition for the 49ers, but one for whom they were preaching patience. Injury moved up his timetable as starter. As a result of his 2017 play, he's now the highest-paid player in the league.
Among other reasons, that's why A.J. McCarron becomes such a tantalizing new entrant into the pool of available quarterbacks this offseason. The two-time national champion at Alabama has so far spent his entire pro career with the Cincinnati Bengals, where he has been little used as a backup. His only chance at the starting job, however, was encouraging enough for a team to give him a shot at the gig for at least a year or two.
The Andy Dalton years in Cincinnati have mostly been marked by pretty good regular-season records followed by swift exits from the playoffs, usually in a Wild Card Game featuring poor quarterback play. In 2015, however, Dalton went down late in the season. McCarron took over and arguably outplayed the Cincy starter over the course of a few games. The outcome for the season was par for the course for the Bengals — a defeat in the Wild Card Round — though their loss to the Steelers had more to do with boneheaded penalties and turnovers by his teammates than shortcomings on McCarron's part.
Dalton's didn't relinquish the starting job the next two seasons. In fact, McCarron only attempted 14 passes in 2016 and 2017 combined. Still, those who coached him and went on to other jobs recognize his value and have shown it through interest in acquiring him.
The Browns, coached by former Bengals offensive coordinator Hue Jackson, attempted to swap 2018 second- and third-round picks for McCarron at the trade deadline this past fall. The deal very nearly happened, but according to Adam Schefter, Cleveland notified the league minutes after the deadline expired; thus the move was nullified.
Despite what would have likely been ample opportunity to start in Cleveland, perhaps that's for the best for McCarron given the potential suitors he now may have in free agency. Going into this offseason, McCarron was initially listed as a restricted free agent, which would have greatly limited his appeal given the additional draft picks other teams would have to forfeit for signing him. McCarron, however, filed a grievance against the Bengals for contending that his 2014 rookie season shouldn't count because it was mostly spent on the non-football injury list. Four years of service are required for a player to become an unrestricted free agent. McCarron argued during the case that the Bengals kept him on the injury list for the full amount of time the designation would allow, even though he maintained during training camp that year that his shoulder felt fine.
An independent arbiter sided with McCarron last week, so he now heads to the open market. Already, there is a rumbling of interest in the quarterback from another former Bengals coach. Mike Zimmer's Vikings have reported interest in McCarron if they are unable to re-sign Keenum.
In part, the Vikings leaking that story is likely a ploy to lower Keenum's contract demands by showing the team is open to other options. Still, there are plenty of other available quarterbacks. It's encouraging to McCarron that a team coming off a 13-3 season and an appearance in the conference championship is potentially willing to turn over the reins to him.
Minnesota is close to a dream destination for any QB in free agency given the talent surrounding the quarterback there. The Broncos also have had reported interest in McCarron. Denver doesn't have quite as loaded an offense as Minnesota and is likely to lose one of its receivers this offseason. Nevertheless, Denver's defense should still be among the league's best in 2018, a nice security blanket for any quarterback.
Arizona doesn't have the cap room to compete in the Kirk Cousins sweepstakes, making the Cardinals a strong possibility for a QB who will come cheaper. The Bills are considered an outside chance as well, given that they will likely part ways with Tyrod Taylor. New Buffalo offensive coordinator Brian Daboll is coming from Alabama, though his one-year stint there did not coincide with McCarron's playing days. Cleveland is still a possibility. While the Browns as an organization evoke all sorts of horrific images for young quarterbacks, one nice thing they offer is a lack of pressure to win immediately. McCarron would have a chance to learn the offense and grow without the threat of benching right away if there are initial stumbles.
While there have been concerns about his arm strength dating back to when he came out of college, McCarron has a similar résumé to what Garoppolo had before being dealt to the 49ers. There's obviously no guarantee that McCarron will enjoy the type of instant success that Jimmy G had in 2017, but teams are still clearly interested in taking the gamble.
McCarron doesn't enjoy the highest profile of the veteran quarterbacks on the market, but it's clear he will factor heavily in the plans of a few teams as free agency plays out over the next month and a half. A few months ago, the market looked like Kirk Cousins or a rookie for QB-needy teams in 2018. All of a sudden, McCarron offers a viable and perhaps more alluring alternative.
Bengals News

Delivered to your inbox

You'll also receive Yardbarker's daily Top 10, featuring the best sports stories from around the web. Customize your newsletter to get articles on your favorite sports and teams. And the best part? It's free!
MORE FROM YARDBARKER
Bengals News

Delivered to your inbox

You'll also receive Yardbarker's daily Top 10, featuring the best sports stories from around the web. Customize your newsletter to get articles on your favorite sports and teams. And the best part? It's free!