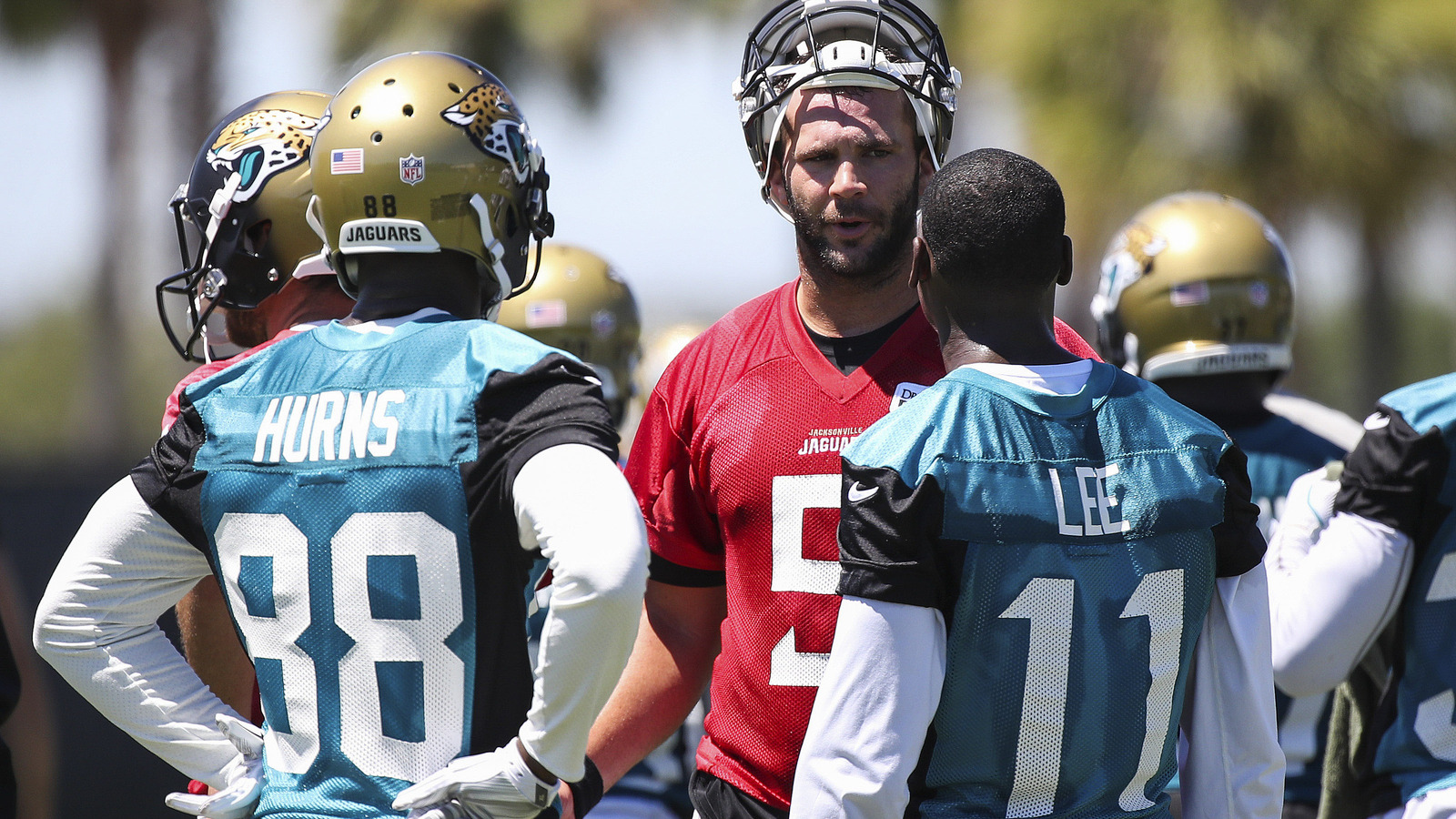 Are your Jags ready to rise above mediocrity, Blake?
Logan Bowles-USA TODAY Sports
The phrase "below average" has gone essentially hand in hand with the Jacksonville Jaguars for a decade. Quarterback Blake Bortles is tired of it, and apparently so are his teammates.
"Guys are sick and tired of being below average and not being successful when we feel as though we have the ability to be a good team," Bortles said, in a quote from the team, via Charean Williams of Pro Football Talk. "We haven't been. It's time to make a change. It's not going to happen overnight. You have to go do something about it."
The problem is that Jacksonville has had ample time to right the ship. Looking for an overnight fix would apply more to teams like the San Francisco 49ers or even New York Jets, who have bottomed out after a period of at least moderate success.
But the Jaguars have been bad for a long time. They last made the playoffs in 2007. Since then the high water marks have been an 8-8 season in 2010 and a 7-9 campaign the year before. That's a decade's worth of high picks in the NFL Draft. Jacksonville should be better by now.
Of course, better, more consistent play from Bortles would go a long way in fixing the problem. In three NFL seasons, Bortles has posted an 11-34 record. He has a mediocre career completion percentage (58.8) and passer rating (79.6) with 69 touchdowns and 51 interceptions.
Bortles has had some decent statistical games. Unfortunately for Jacksonville and its fans, far too many of those have been padded by garbage time performances with very little done during the competitive portion of the contests.
That's not to say that Bortles has been the team's only problem for the last decade. Obviously, he had nothing to do with anything that happened between 2008-2013. Even since 2014, the team's problems have gone beyond just quarterback play. But it's safe to say that for the Jaguars to be better than "below average," the play under center will need to improve in a big way.
MORE FROM YARDBARKER:
MORE FROM YARDBARKER
Jaguars News

Delivered to your inbox

You'll also receive Yardbarker's daily Top 10, featuring the best sports stories from around the web. Customize your newsletter to get articles on your favorite sports and teams. And the best part? It's free!