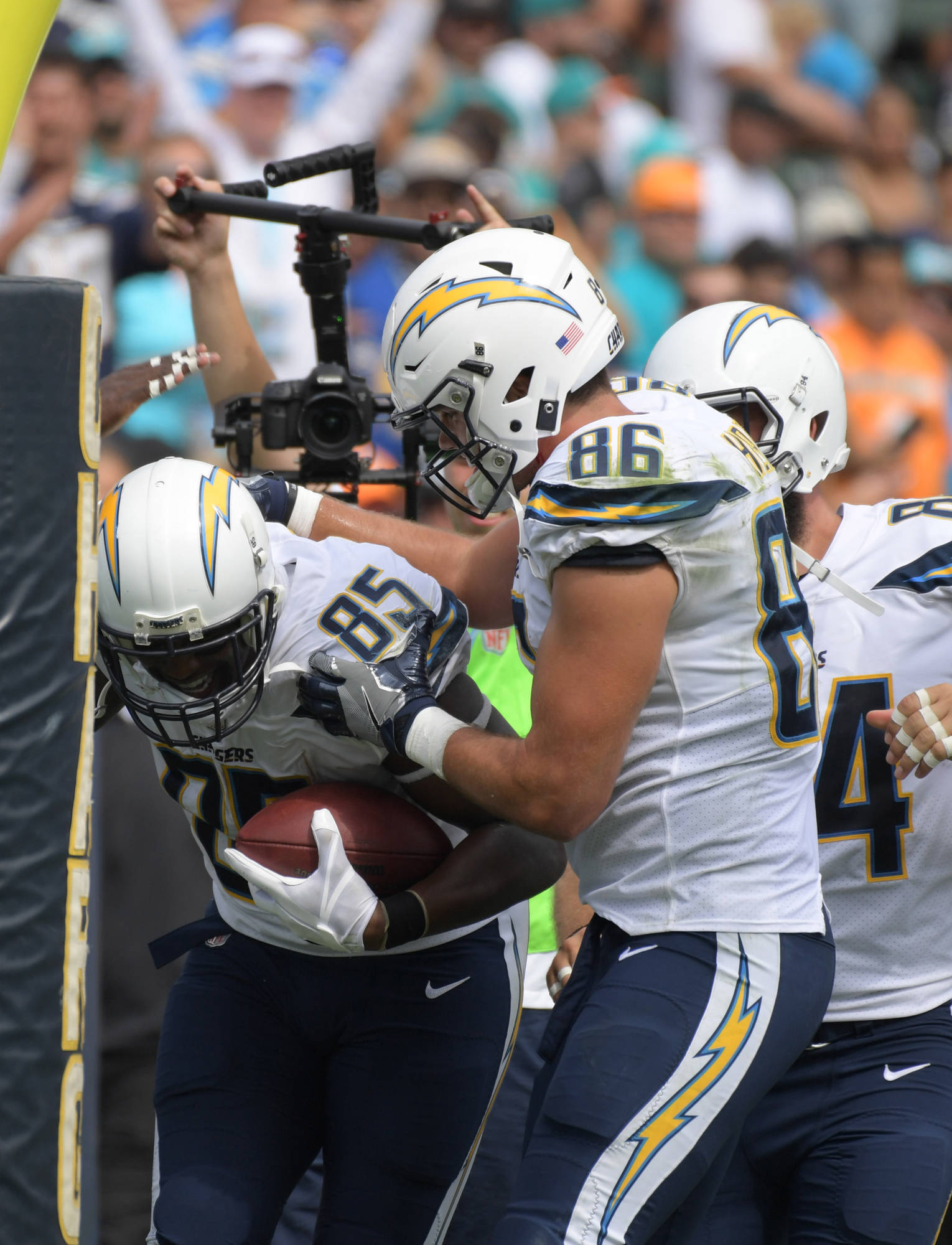 USA TODAY Sports
Move over Tony Gonzalez, another future Hall of Fame tight end has passed you on the all-time list. By virtue of his seven-yard touchdown catch from Philip Rivers in the third quarter on Sunday, Antonio Gates now sits alone with the most scores for a tight end in NFL history.
That was the 112th touchdown of Gates' Hall of Fame worthy and equally dominating career in the NFL.
At 37 years old, this former college basketball player has definitely slowed down. But it doesn't make this accomplishment any less significant.
Also important to note, Gates became just the 22nd player in NFL history earlier in the day to record 900 career receptions. Yeah, this Gates fellow is pretty darn good.
MORE FROM YARDBARKER:
QUIZ: Name the top 25 receivers in Los Angeles Chargers history
The Los Angeles Chargers have had a few hall of fame receivers and a future hall of famer or two in their franchise history. Can you name the top 25 pass catchers in team history, ranked by total receiving yards gained?
Clue: Number of receiving yards, years active
Note: Includes some players with statistics from when the Chargers were in the AFL.
MORE FROM YARDBARKER
Chargers News

Delivered to your inbox

You'll also receive Yardbarker's daily Top 10, featuring the best sports stories from around the web. Customize your newsletter to get articles on your favorite sports and teams. And the best part? It's free!