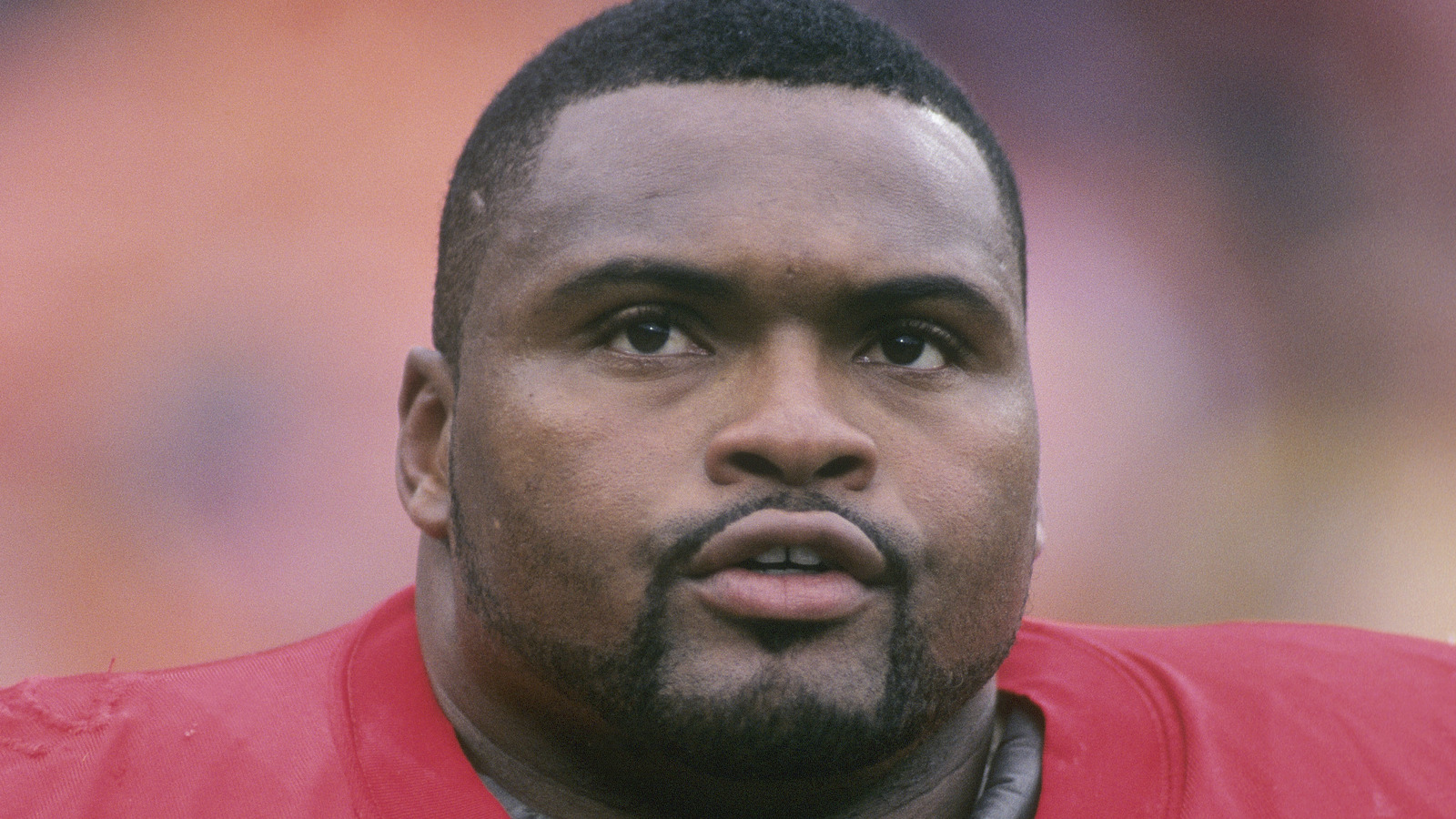 Former Kansas City Chiefs Pro Bowler Neil Smith aided a woman caught in a flood.
Joe Robbins/Getty Images
Neil Smith played nine seasons with the Kansas City Chiefs, racking up 85.5 sacks and earning five Pro Bowl trips in the process. He remains one of the best defenders in franchise history.
A potential Hall of Famer down the line, Smith's accomplishments on the football field most definitely don't define him as a man. Instead, what he did Tuesday in Missouri tells us a lot more about the retired player's mentality.
Driving through the flooded streets of Lee Summit, Smith spotted a pregnant woman stuck in a vehicle as flood waters were growing increasingly dangerous. He then stormed into action, saving the woman in the process.
"I was just right in the right place at the right time," Smith told FOX 4 in Missouri after his act of heroism. "She was in there, I didn't know if she had kids, because she was about nine-months pregnant and she was very short, so I had to walk her out of there."
This comes 34 years after another Chiefs legend, running back Joe Delaney, died in an attempt to save children from drowning at a lake in Louisiana (more on that here).
We can gladly report that both Smith and the woman made it out safely, representing a much different ending.
What a tremendous story. We're not alone in thanking Smith for his bravery and act of altruism. Good stuff there, kind sir.
MORE FROM YARDBARKER
Chiefs News

Delivered to your inbox

You'll also receive Yardbarker's daily Top 10, featuring the best sports stories from around the web. Customize your newsletter to get articles on your favorite sports and teams. And the best part? It's free!