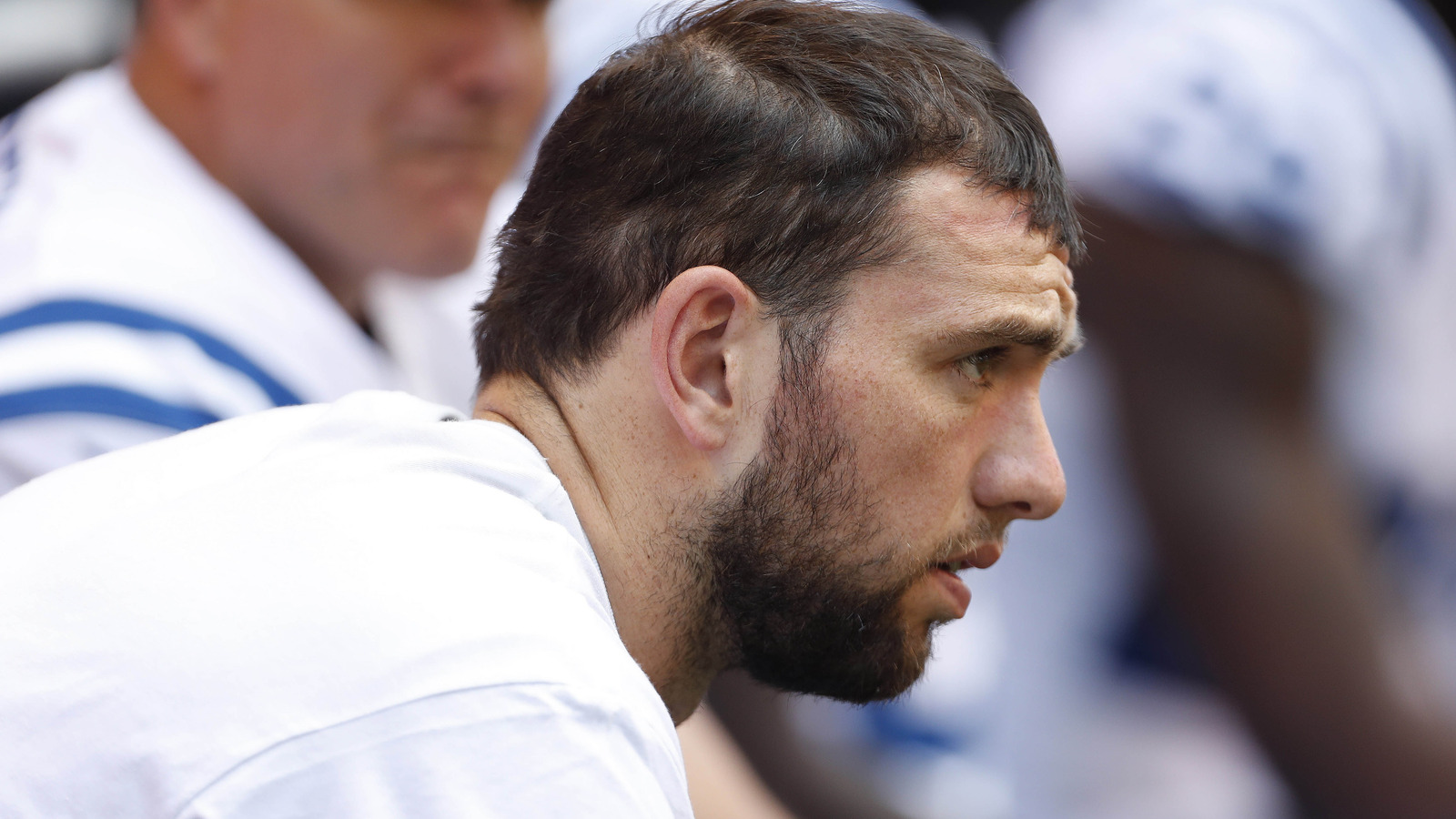 Colts head coach Chuck Pagano still does not know when quarterback Andrew Luck will be ready.
Brian Spurlock-USA TODAY Sports
With just over two weeks to go until the official start of the 2017 season, the Indianapolis Colts still insist they have no idea when their starting quarterback will be able to return.
On Tuesday, Stephen Holder of the Indianapolis Star asked Chuck Pagano if Luck is running out of time to be ready for Week 1. The Colts head coach said there is still no timeline for Luck's return.
Said he still doesnt have a timeline and isn't worried about it. Then he gave me a few cliches and laughed if off. I don't have a good sense

— Stephen Holder (@HolderStephen) August 22, 2017
As Holder notes, the Colts are scheduled to have just two practices next week and four the week after. No one from the team has given any indication that Luck is all that close to returning from the PUP list, so it is starting to look like a longshot that he will get enough reps under his belt to face the Los Angeles Rams in Week 1.
Luck underwent shoulder surgery in January to repair a torn labrum. The recovery time was projected as 6-9 months. A report about Luck's status on Monday sounded promising, but it's hard to know anything until he returns to the field.
MORE FROM YARDBARKER:
QUIZ: Name every quarterback drafted No. 1 overall in the NFL Draft
Going back to 1944, 31 quarterbacks have been selected first overall in the NFL draft.
How many can you name?
Clue: Year of draft
MORE FROM YARDBARKER
Colts News

Delivered to your inbox

You'll also receive Yardbarker's daily Top 10, featuring the best sports stories from around the web. Customize your newsletter to get articles on your favorite sports and teams. And the best part? It's free!