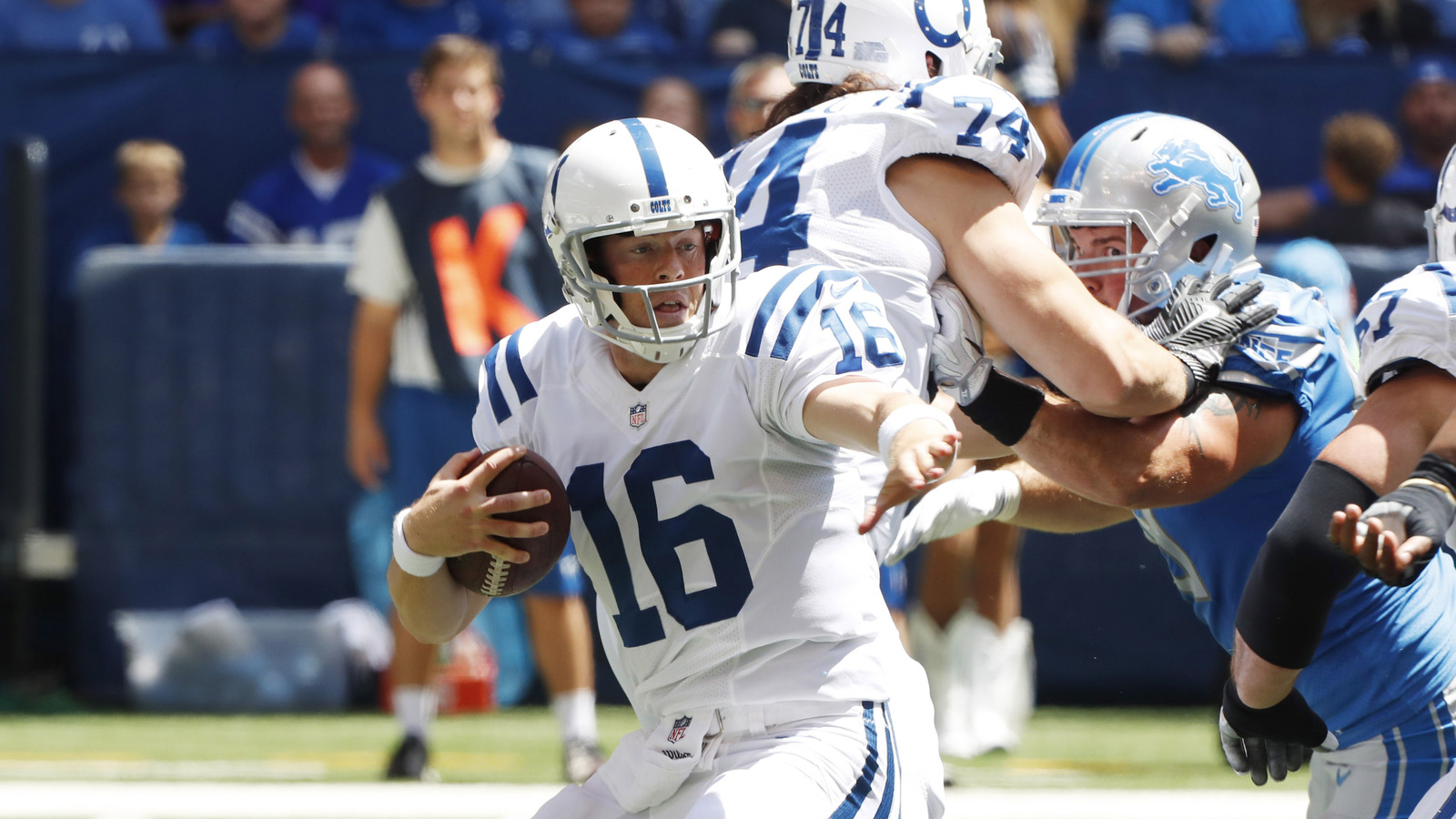 Aug 13, 2017; Indianapolis, IN, USA; Indianapolis Colts quarterback Scott Tolzien (16) runs out of the pocket against the Detroit Lions at Lucas Oil Stadium.
Brian Spurlock-USA TODAY Sports
Are the Indianapolis Colts preparing to play without quarterback Andrew Luck? Absolutely. And if he's not playing, then it's going to be Scott Tolzien behind center. If that happens, the Colts will be forced to adjust their game plan, because Tolzien isn't able to do what Luck can do.
"We'll make those adjustments if that's the case down the road," offensive coordinator,Rob Chudzinski said, per Mike Wells of ESPN. "Like we've said before and many times, really we're focused on us individually improving. Every week we tailor it some to the opponent, some to who may be playing, skill-wise, O-line-wise, quarterback-wise and all those type of things all go into it."
Right now, there is no timetable as to when Luck will return to action.
As for Tolzien, he did not receive much preseason action in Week 1. But what we saw was far from fabulous. Tolzien completed just 2-of-5 passes for 24 yards and did not score.
Last year when covering for Luck, Tolzien threw two interceptions versus one touchdown in three games. He simply does not have the cannon of an arm Luck possesses to hit his receivers for deep passes.
The Colts' plan to alter the playbook for Tolzien portends doom. On top of that, starting center Ryan Kelly will miss regular season time with a foot injury. For an offensive line that was already very shaky, it's the worst possible news.
The best the Colts can wish for is that Luck and Kelly make miraculous, speedy recoveries. If not, the Colts have a long and trying season ahead of them.
MORE FROM YARDBARKER
Colts News

Delivered to your inbox

You'll also receive Yardbarker's daily Top 10, featuring the best sports stories from around the web. Customize your newsletter to get articles on your favorite sports and teams. And the best part? It's free!