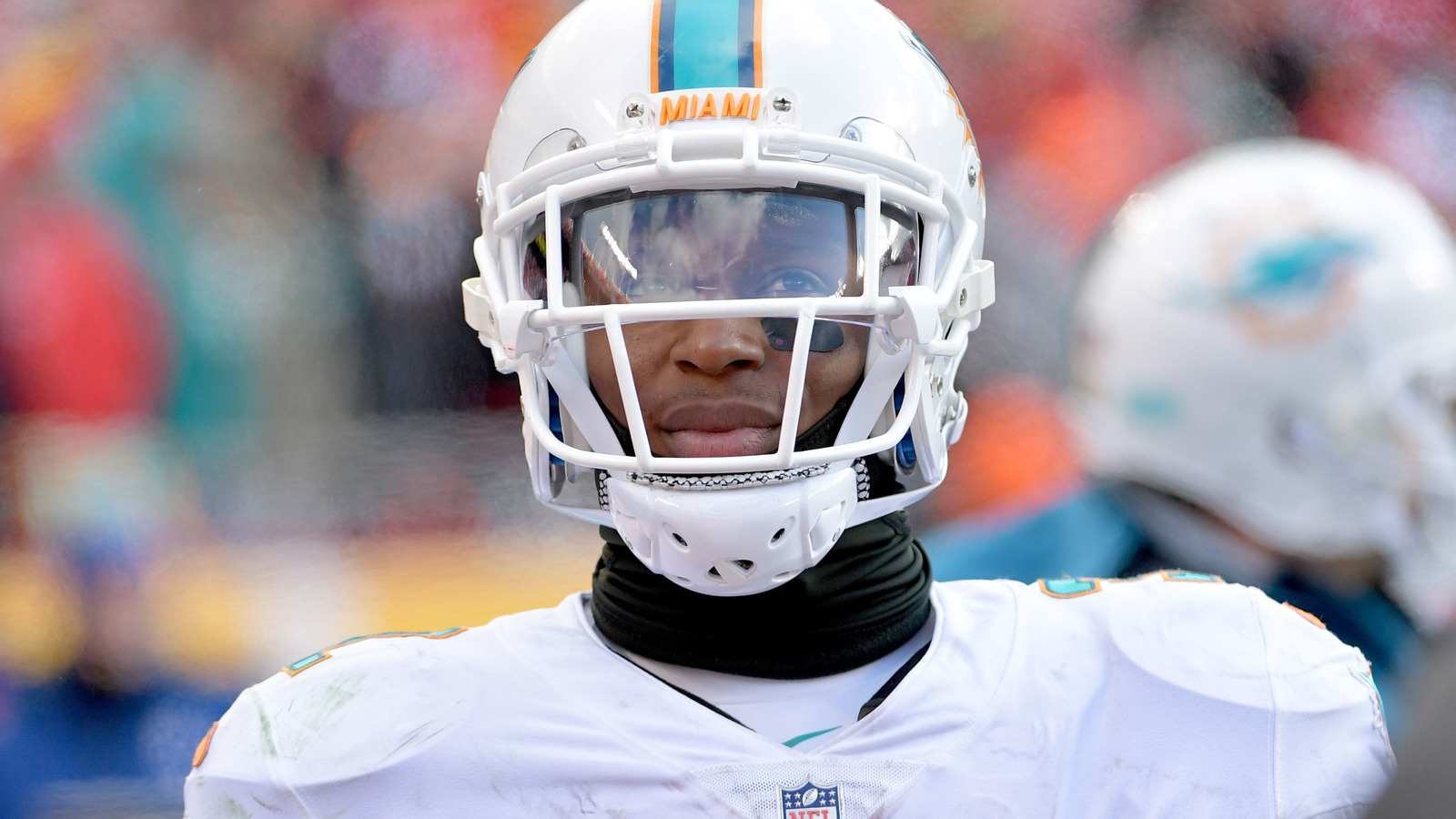 Denny Medley-USA TODAY Sports
If you thought there was some funny business going on to benefit the New England Patriots prior to halftime of their AFC divisional playoff game against the Tennessee Titans on Saturday, you were not alone.
The Patriots had a 2nd-and-7 at the Titans' 46 with 11 seconds to go in the first half. Tom Brady completed a pass to Danny Amendola for 11 yards, and there were questions about whether or not the clock expired before he went down. Take a look at the way the time clock seemed to freeze at one second for those watching on TV.
The odd operations led to many questions about whether the Pats received an advantage. One of their AFC East rivals, Miami Dolphins running back Kenyan Drake, sent the following tweet accusing the Pats of getting homecooking.
Someone check the patriots payroll and look to see if "Play clock operator" is on there. That was blatant. Only right they missed the field goal. The ball never lies

— Kenyan Drake (@KDx32) January 14, 2018
For what it's worth, FOX NFL rules guru Mike Pereira says there is no reason to suspect there is home cooking with the clock operation.
Some people questioning the one second left on the clock at the end of the half and suggesting home cooking. All clock operators in the playoffs are brought in from other cities. They do not travel in the regular season but do in the playoffs. No home cooking.

— Mike Pereira (@MikePereira) January 13, 2018
As if the clock issue wasn't enough, there was also the facemask call the refs missed on a fourth down play by the Titans late in the second half.
MORE FROM YARDBARKER
NFL News

Delivered to your inbox

You'll also receive Yardbarker's daily Top 10, featuring the best sports stories from around the web. Customize your newsletter to get articles on your favorite sports and teams. And the best part? It's free!