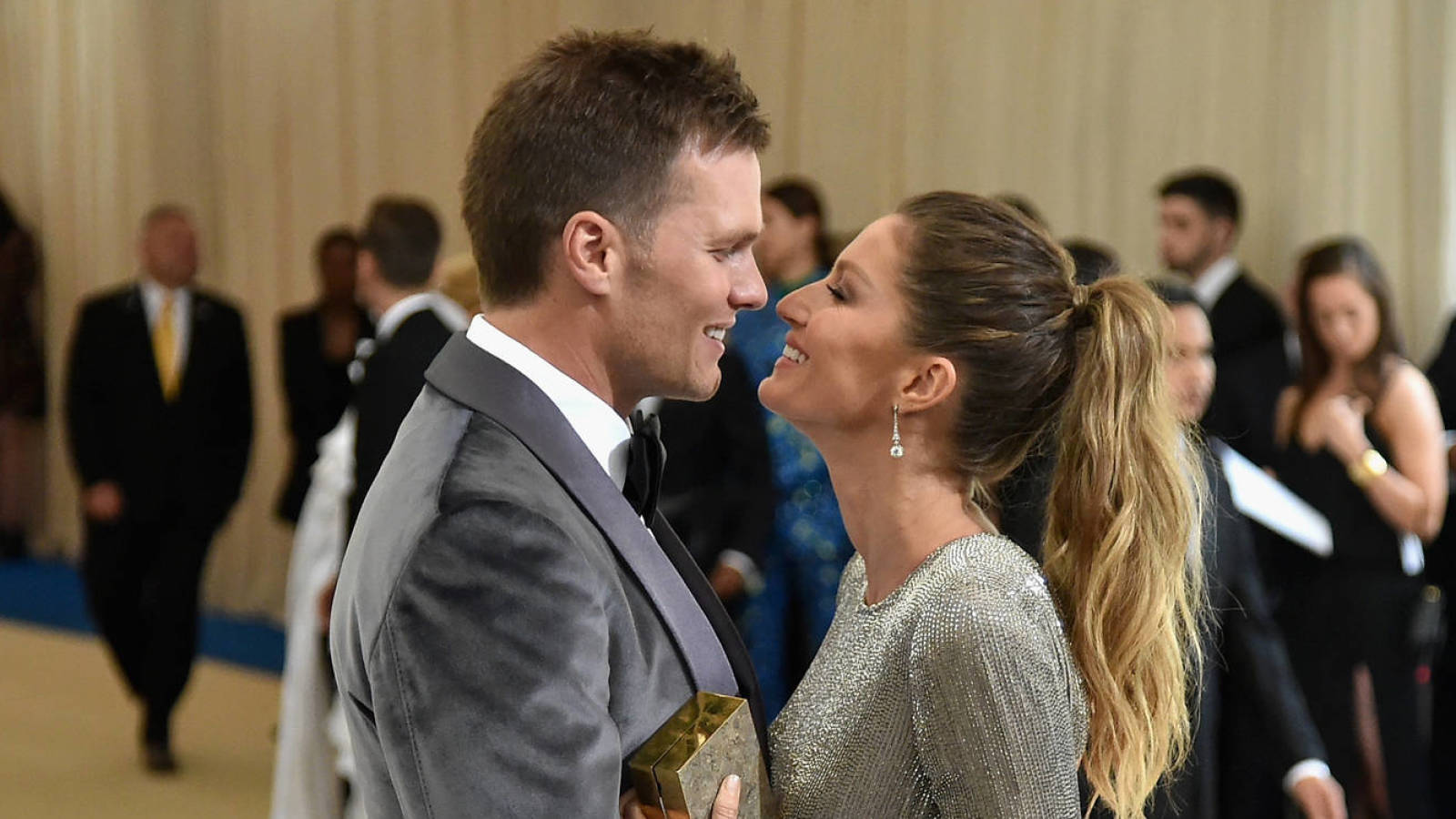 Mike Coppola/Getty Images
Gisele Bundchen reveals in a scene from an upcoming documentary on Tom Brady that when it comes to her husband's great loves, she comes in second behind football.
The revelation comes to light in "Tom vs. Time," a documentary set to air on Facebook at an unspecified date which aspires to provide an inside look at Brady's life, both on and off the field.
"It really is his main love," Bündchen said during a joint interview with Brady that is featured in the documentary's fifth episode. "Frankly it's true."
Brady allowed filmmaker Gotham Chopra unprecedented access, including behind-the-scenes looks at his home life with Gisele and his children. Chopra also followed the family on vacations to Costa Rica as well as Brady's trip to Montana with New England Patriots teammates Julian Edelman and Danny Amendola, among other outings and adventures.
It merits noting Bündchen stunned the NFL world last offseason by claiming Brady has suffered multiple concussions during his career.
"I don't really think it's a healthy thing for a body to go through that kind of aggression all the time," Bündchen told CBS News last May. "That could not be healthy for you."
Bündchen also mentions in the scene that when she and Brady first met in 2006, he told her he planned to play football for another 10 years. The two would marry in 2009. Now over a decade later, Brady is still playing at an MVP-caliber level and has given no indication he intends to retire anytime soon.
It's safe to say that Bündchen would prefer it if Brady, despite his continued success, would hang up his cleats sooner rather than later. Perhaps then she could assume the spot as her husband's "main love."
MORE FROM YARDBARKER
Patriots News

Delivered to your inbox

You'll also receive Yardbarker's daily Top 10, featuring the best sports stories from around the web. Customize your newsletter to get articles on your favorite sports and teams. And the best part? It's free!