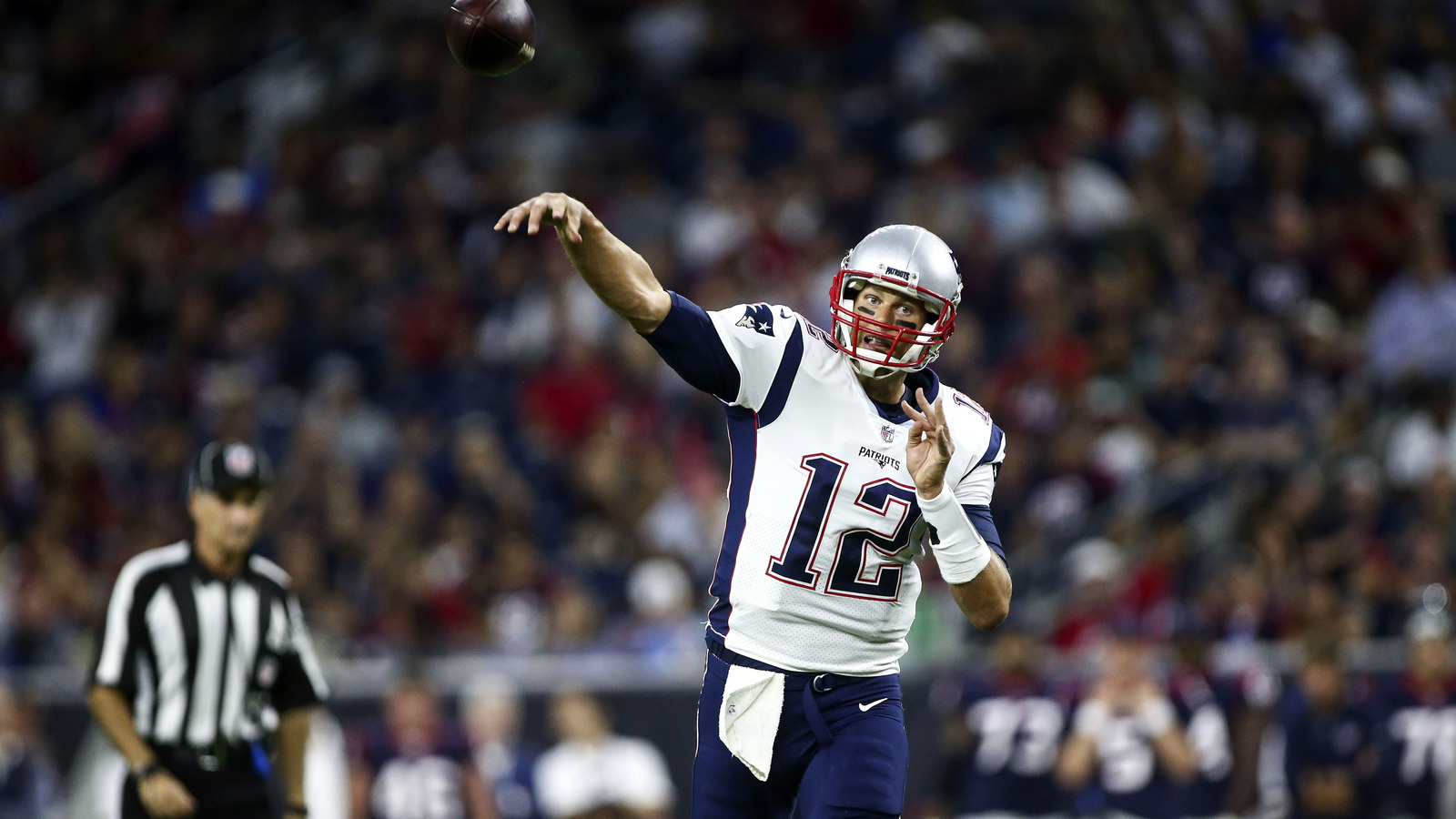 A talented teenager with a top notch tribute.
Troy Taormina-USA TODAY Sports
The 17-year-old girl that created this brilliant drawing of New England Patriots quarterback Tom Brady might have future career as a sketch artist.
Just look at how accurately the Franklin High School student, Emma, depicted the future Hall of Famer.
In only seven hours, Emma turned a blank canvas into beautiful art that even Brady himself would surely appreciate.
Emma's masterpiece is far cry from the ghastly courtroom sketch that was drawn of Brady during his "Deflategate" hearing.
Talk about a difference between night and day.
We are happy to give a shout-out to @trinanesemma for her amazing sketch work. She definitely has an eye and hand for creative detail.
MORE FROM YARDBARKER:
QUIZ: Every player who has caught a touchdown pass from Tom Brady
Tom Brady has thrown touchdown passes to 62 different players. How many can you name? The number of touchdowns caught by each player is listed. All stats are current through the end of the 2015 NFL season.
MORE FROM YARDBARKER
Patriots News

Delivered to your inbox

You'll also receive Yardbarker's daily Top 10, featuring the best sports stories from around the web. Customize your newsletter to get articles on your favorite sports and teams. And the best part? It's free!