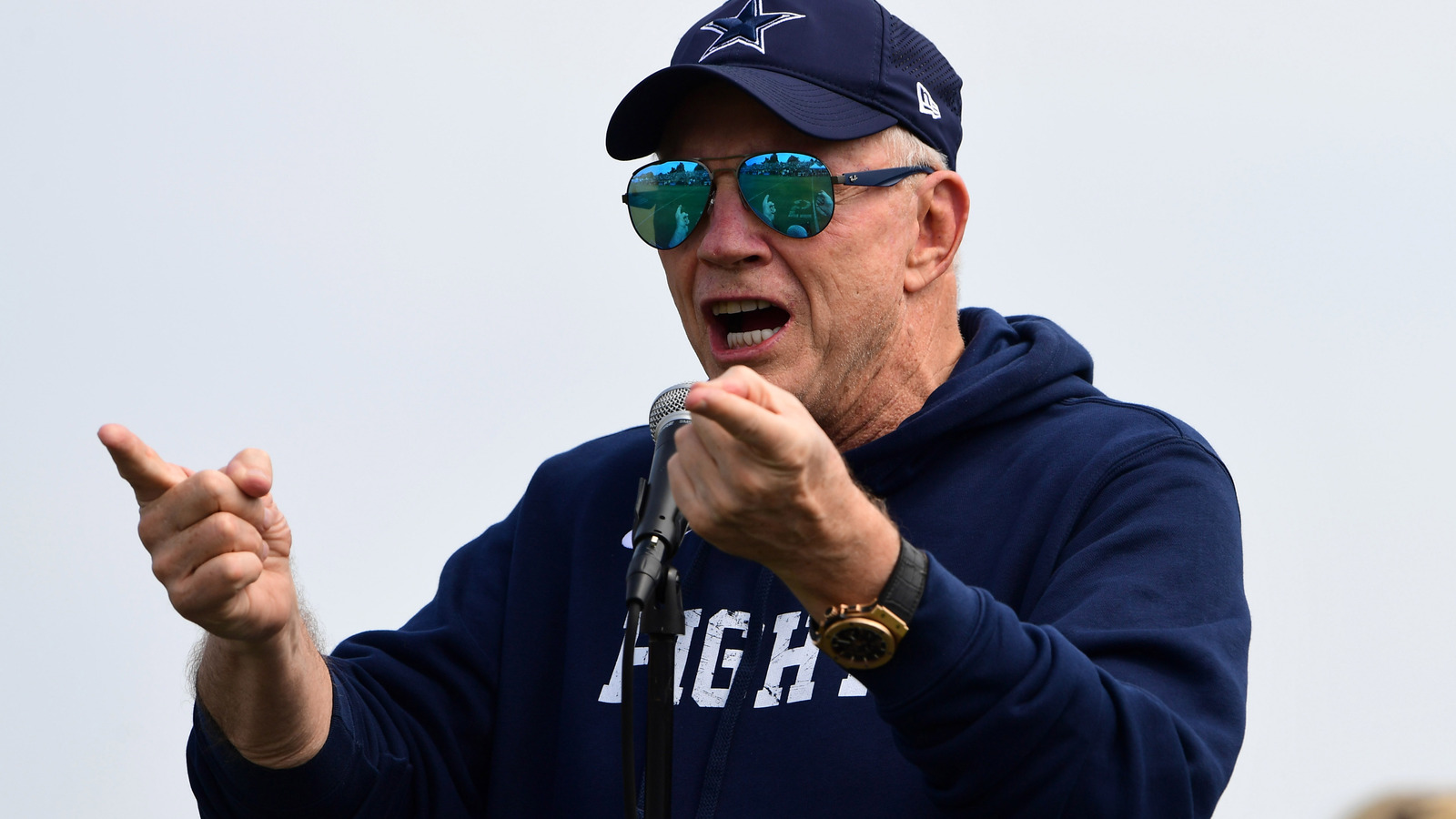 Jul 24, 2017; Oxnard, CA, USA; Dallas Cowboys owner Jerry Jones speaks during the opening day of training camp at River Ridge Fields. 
Kirby Lee-USA TODAY Sports
Dallas Cowboys owner Jerry Jones touched on a broad spectrum of topics during his Hall of Fame press conference on Friday.
Besides discussing the potential Ezekiel Elliott suspension, Jones weighed in on the league's current decision to study the benefits of marijuana when it comes to pain management.
"I agree with what the NFL is doing," Jones said, per Charean Williams of Pro Football Talk. "There is real fertile ground there. It is a labor issue that like several things, not just that one, I understand the sensitivity about that particular issue. A lot of people would disagree it's a labor issue, but that's the way these things work. A lot of things get thrown in that hat. The fact we're discussing it, it's no secret the Players Association have wanted to discuss that area and do better in that area."
The NFL has taken an updated stance and is working with the NFLPA which is a major breakthrough in this highly controversial subject. According to the report, Jones declined to give his opinion as to whether he believes the league should cease testing for marijuana altogether.
"What I have said and feel is it's an area that has been a topic of consideration for many times with players, the Players Association. We should always look for ways to improve our game and improve our player performance or our players standards or what our competitive, and I underline, what our competitive agreements are, and this is one of them."
The fact that the league has turned a new and more liberal leaf could set the wheels in motion to change a rule many view as very archaic. Power-players such as Jones agreeing with the NFL's new course of action could only be considered a positive here.
MORE FROM YARDBARKER
Cowboys News

Delivered to your inbox

You'll also receive Yardbarker's daily Top 10, featuring the best sports stories from around the web. Customize your newsletter to get articles on your favorite sports and teams. And the best part? It's free!