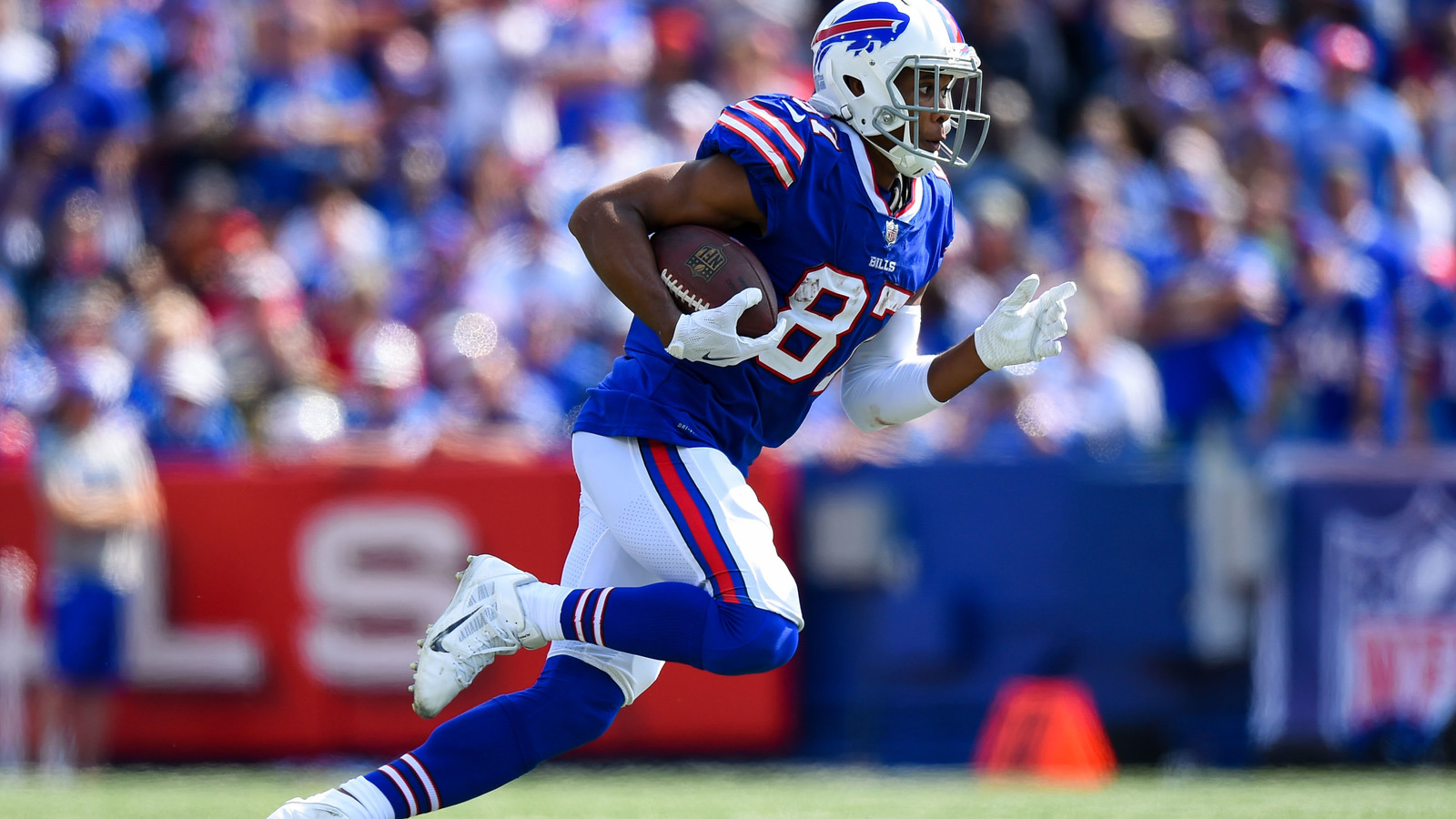 Buffalo Bills wide receiver Jordan Matthews is tired of the criticisms around his team.
Rich Barnes-USA TODAY Sports
The Buffalo Bills have not been all that impressive on offense through their first two games, and Jordan Matthews has caught just five passes during that span. For someone who was expected to replace Sammy Watkins as the team's new top receiver, that's somewhat disappointing.
But the time to panic has not yet come, and Matthews reminded critics of that on Wednesday.
"I think you're going to [need to] get a little bit of a bigger sample size, if that makes sense," Matthews told reporters, per ESPN's Mike Rodak. "You guys study football. I don't think there's been any big, like, receiving games through the first two weeks of the season. And I watch, so I know that, for a fact. So I think you need to give it a little more time before you start saying, you know, what's what and who's who, if that makes sense."
Zay Jones, who is listed as the No. 2 receiver on Buffalo's depth chart, has just three catches for 39 yards. LeSean McCoy leads the team with 11 receptions, and tight end Charles Clay is second with seven.
There's still time for Tyrod Taylor to develop chemistry with his receiving corps, but the Bills are playing a dangerous game by relying so heavily on McCoy — even if they don't want to admit it.
MORE FROM YARDBARKER
Bills News

Delivered to your inbox

You'll also receive Yardbarker's daily Top 10, featuring the best sports stories from around the web. Customize your newsletter to get articles on your favorite sports and teams. And the best part? It's free!