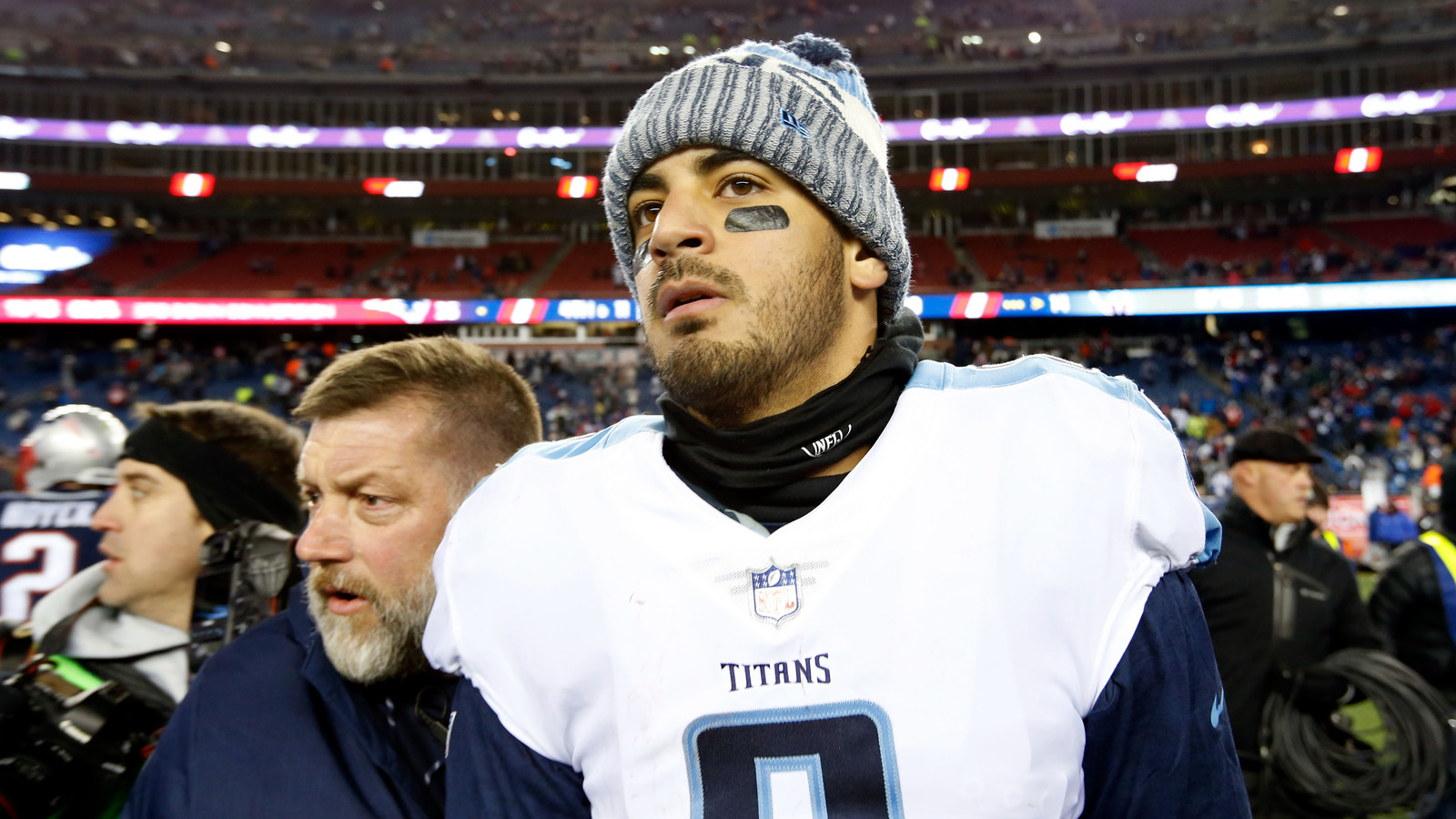 Greg M. Cooper-USA TODAY Sports
Marcus Mariota was sacked an absurd eight times in the Tennessee Titans' 35-14 loss to the New England Patriots in the AFC divisional playoffs on Saturday night. Perhaps a quad injury had something to do with that.
Titans head coach Mike Mularkey revealed after the game that Mariota strained his quad in the first quarter of the game.
After leading the Titans on a 95-yard touchdown drive in the first quarter, Mariota did not look the same. The Patriots constantly got pressure on him and brought him down. The quad seems to explain why.
Mariota said after the game that he felt embarrassed over his team's performance. He also refused to use his injury as an excuse.
Mariota's final numbers did not look bad — 22 of 37 for 254 yards and two touchdowns — but the Titans got blown out in the game.
This was a fitting way for the Titans to end their season after Mariota experienced various leg injuries throughout the year.
MORE FROM YARDBARKER
NFL News

Delivered to your inbox

You'll also receive Yardbarker's daily Top 10, featuring the best sports stories from around the web. Customize your newsletter to get articles on your favorite sports and teams. And the best part? It's free!