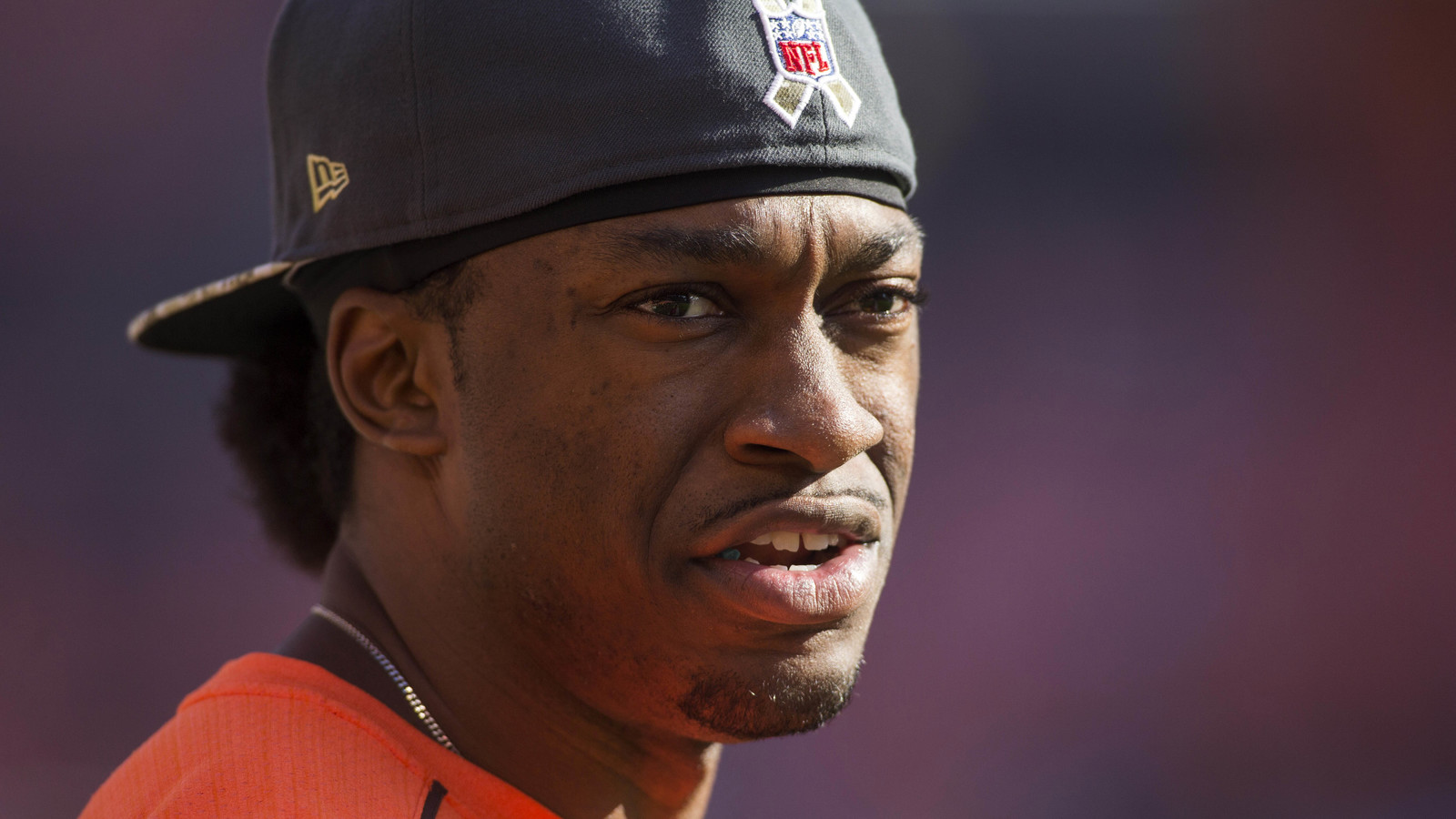 Packers tight end Martellus Bennett mocked Robert Griffin III over the basketball league he's playing in.
Scott R. Galvin-USA TODAY Sports
Robert Griffin III is trying to stay busy while he waits for an NFL team to give him a call, and that recently involved the quarterback shooting hoops at a local gym with some old guys.
Griffin posted a video on Instagram earlier in the week that showed him draining baskets over what appeared to be some middle-aged men.
As you might expect, the video drew a lot of reaction on Twitter. But the funniest comment had to have come from Green Bay Packers tight end Martellus Bennett.
That's cold, Marty.
Griffin recently decided to make a pretty big image change, though a 27-year-old former Heisman Trophy winner playing pickup basketball with some old guys may be the most drastic change we have seen from RG3 yet.
MORE FROM YARDBARKER
Packers News

Delivered to your inbox

You'll also receive Yardbarker's daily Top 10, featuring the best sports stories from around the web. Customize your newsletter to get articles on your favorite sports and teams. And the best part? It's free!