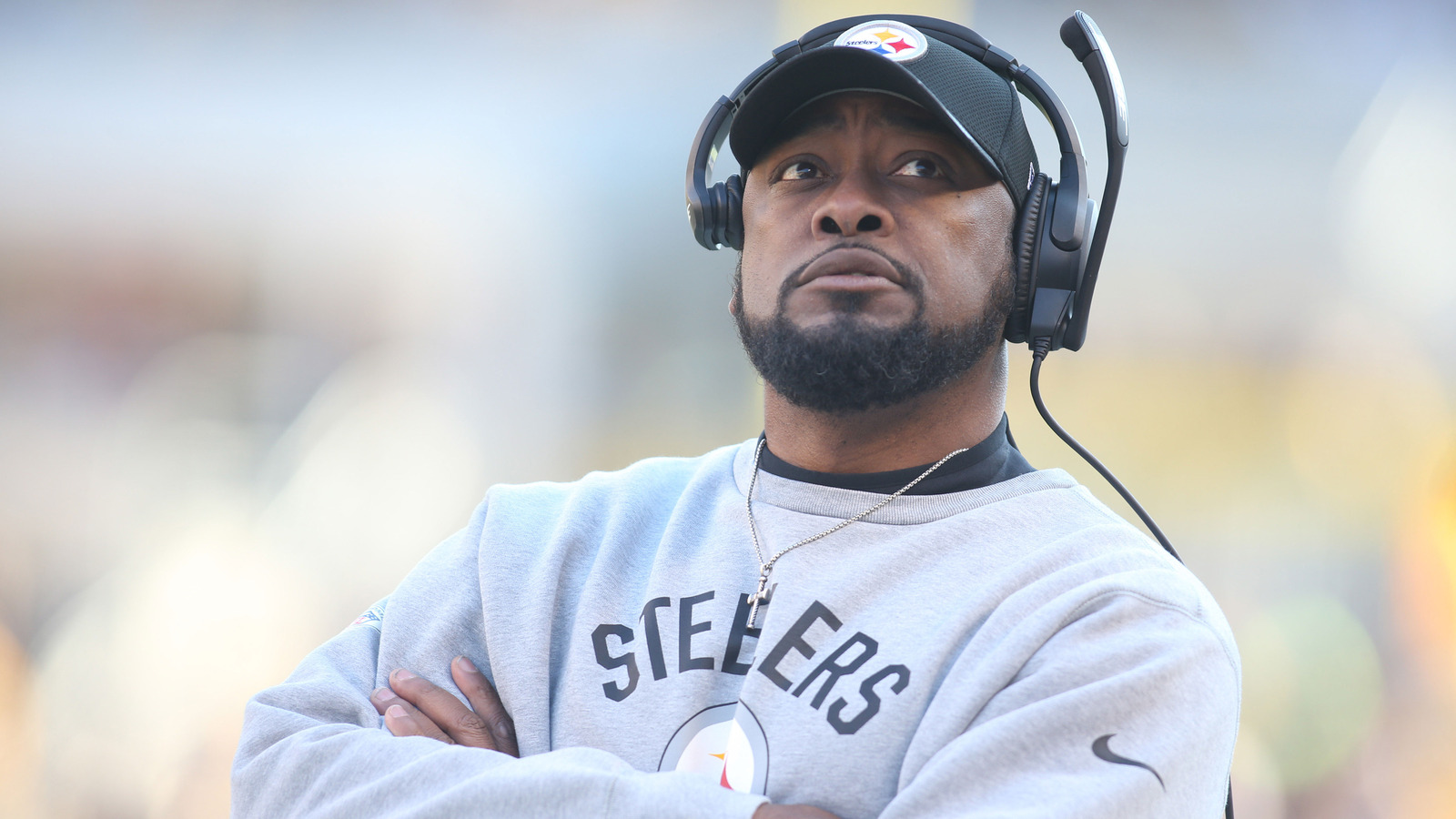 Steelers head coach Mike Tomlin isn't happy Le'Veon Bell continues to hold out.
Charles LeClaire-USA TODAY Sports
The Pittsburgh Steelers play their first preseason game Friday against the New York Giants and Le'Veon Bell has yet to make an appearance at training camp. Head coach Mike Tomlin admitted recently he's "not comfortable" with the running back's continued absence.
Tomlin stated earlier this week that while he's been in contact with Bell, he doesn't know when the running back may report. With Bell still holding out, it's clear Tomlin isn't happy with the situation.
"I'm not. I'm not comfortable. I think it would be naïve to be comfortable," Tomlin said of the Bell situation during an interview with Steelers.com. "If somebody is not here working and developing in the formal ways that we subscribe, then there are potential consequences for that. Consequences for him individually. There are consequences for us collectively. So, no I'm not (comfortable)."
The Steelers placed the franchise tag on Bell back in February but have been unable to hammer out a deal. When Bell does report, he will have to sign the one-year, $12.12 million tender.
Bell views himself not only as the Steelers' top running back but as the No. 2 wide receiver as well, which in large part has fueled his holdout in a bid for a bigger contract.
Reports indicate that the Steelers have offered Bell a deal upwards of $42 million over three years but that offer clearly didn't satisfy the running back.
Steelers general manager Kevin Colbert said this week that "there's nothing to be gained" from Bell's continued holdout and that it "hurts" Bell not to be in camp.
Bell put up monster numbers in only 12 games last season, rushing for 1,268 yards while tacking on 616 receiving yards and nine total touchdowns. Given the Steelers offense arguably now runs through Bell, it's hardly shocking Tomlin isn't thrilled with the situation.
MORE FROM YARDBARKER
Steelers News

Delivered to your inbox

You'll also receive Yardbarker's daily Top 10, featuring the best sports stories from around the web. Customize your newsletter to get articles on your favorite sports and teams. And the best part? It's free!