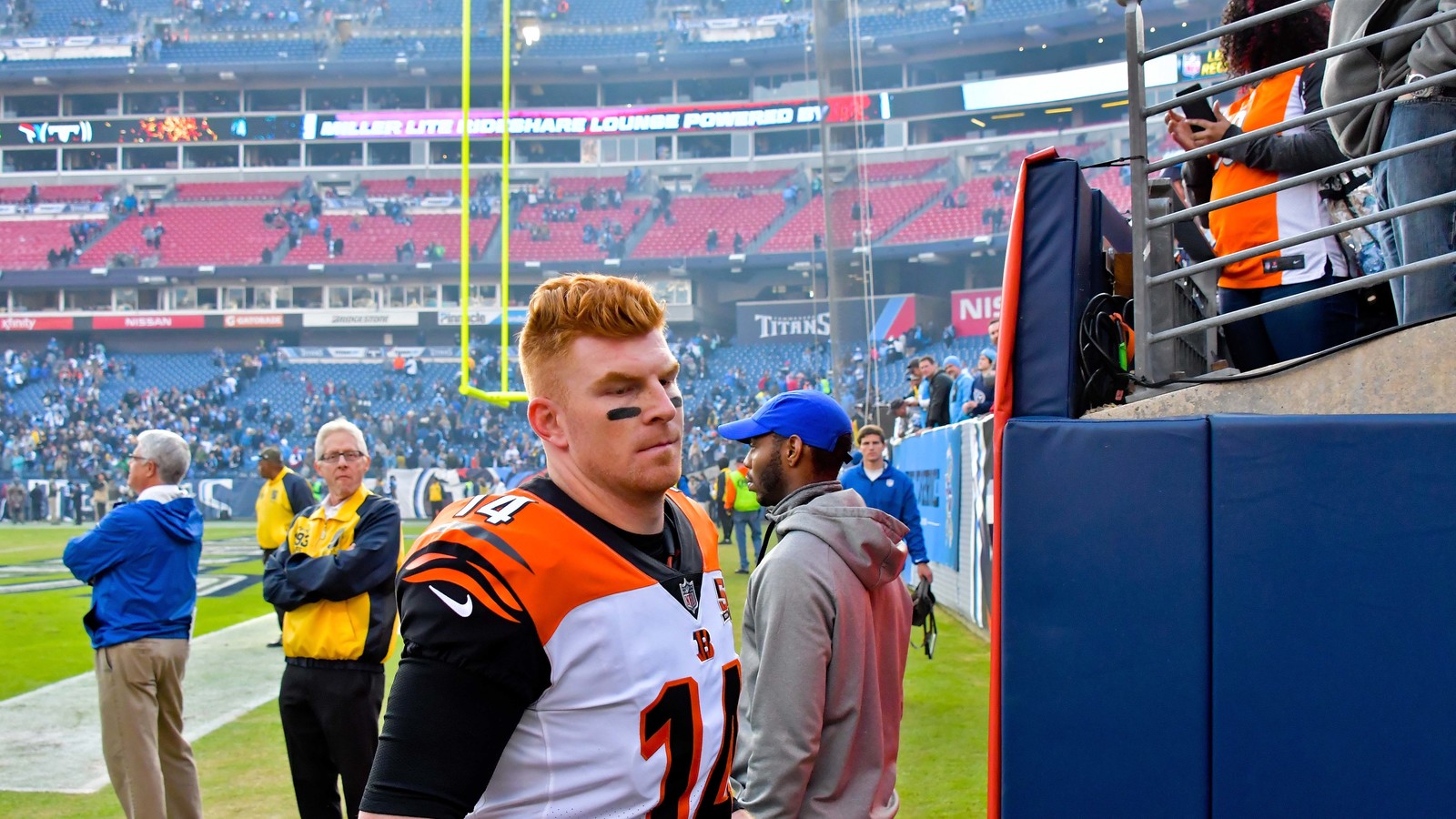 Jim Brown-USA TODAY Sports
Last week, our own Harv Aronson posted an 8-6 record—bringing his overall record to 95-65. Suffice to say, he's back.
Who gets blown out this week in the NFL?
With a full schedule of games that begin on Thanksgiving Day, three will be played on Thursday. The traditional appearances of Detroit, Dallas and Washington take place on Turkey Day as we move closer to the end of the season.
Here's to everyone having a safe, happy and enjoyable holiday on Thursday. And after another winning week — 8-4 in Week 11 — here are your meat and potatoes picks for Thanksgiving weekend.
Minnesota Vikings at Detroit Lions: This is the Lions' day — for the most part — after they've been the home team in 77 of the 233 games played since 1920. As for their record on this day, Detroit has won 37 and lost 38. They've also been shut out six times. The Lions have won their last four Thanksgiving games, but they last lost in 2002 to the Houston Texans, 34-31.
As for the Vikings, they have never hosted a Thanksgiving Day game. They have played in eight of them, however, and this will be the fifth time in Detroit. This Thanksgiving series will see a break in the tie of the previous four games.
Last year, Detroit won 16-13.
Final: Lions 31, Vikings 27
Los Angeles Chargers at Dallas Cowboys: The Chargers are charging forward while Dallas will be without Ezekiel Elliott once more. You have to like how L.A. is playing currently. Dallas may have had its spirit broken by the Eagles.
This will be the Cowboys' 50th appearance on Thanksgiving Day. Dallas's record is 30-18-1.
Final: Chargers 27, Cowboys 17
New York Giants at Washington Redskins: The last game on Thanksgiving includes two of the NFL's oldest franchises. Interestingly enough, they have never met on Thanksgiving. The 'Skins are not very good when playing on this day, having lost seven of nine with all but one game against the Dallas Cowboys.
The only wins for the Redskins on this day were against the Lions in 1973 and Dallas in 2012. This will be their first home game on Thanksgiving.
The New York Giants are also familiar with this holiday having done so 14 previous times and posting a 7-4-3 record. They too have always played on the road.
Final: Redskins 35, Giants 13
Tampa Bay Buccaneers at Atlanta Falcons: Atlanta seeks to keep it rolling in the win column with a troubled Bucs team. Playing in the dome certainly helps.
Final: Falcons 41, Buccaneers 10
Carolina Panthers at New York Jets: The Jets have been surprising many teams in 2017, and with the Panthers needing to stay on the winning track, this could easily be a trap game for Carolina. The Jets have nothing to lose and, actually, still have a shot at a Wild Card spot.
Final: Jets 20, Panthers 17
Tennessee Titans at Indianapolis Colts: The Titans have a good opportunity to pick themselves up off the floor after getting spanked by Pittsburgh with a team that gave the Steelers a run for their money.
I smell an upset.
Final: Colts 23, Titans 21
Buffalo Bills at Kansas City Chiefs: This is a game where we find out which team can battle adversity the best. Both teams are reeling tremendously, falling way back on their heels.
My gut says the Bills will right their ship a bit as the Chiefs continue to struggle. However, playing in noisy Kansas City, something tells me that will be a factor. It will be Kansas City that gets the sails flying again.
Final: Chiefs 34, Bills 9
Chicago Bears at Philadelphia Eagles: Are the Bears the team to slow the engines of the high-flying Eagles?
Hardly.
Final: Eagles 37, Bears 12
Cleveland Browns at Cincinnati Bengals: Cleveland is still looking for its first win of the season. It won't be this week. If Cincinnati drops this one at home, then Marvin Lewis should absolutely be fired — and now, not at season's end. Plus, bench Andy Dalton while you're at it.
Final: Bengals 33, Browns 20
Miami Dolphins at New England Patriots: If the Dolphins want a shot at a Wild Card, they probably need this game. This just happens to be a huge mismatch.
Final: Patriots 47, Dolphins 9
Seattle Seahawks at San Francisco 49ers: Now that San Francisco has broken the slide, the Niners can throw a wrench into Seattle's system.
Final: 49ers 23, Seahawks 19
Jacksonville Jaguars at Arizona Cardinals: If you look at Jacksonville's history, the Jags have a trend of losing games they are not supposed to. This is one of them. But this season, their defense is leaps and bounds better than in past seasons.
Still, I am getting an itch that says Arizona pulls an upset.
Final: Cardinals 17, Jaguars 14
Denver Broncos at Oakland Raiders: You would think there is no way the Raiders can lose this one. Despite the spanking they just took, it seems they are still better than that.
Denver, meanwhile, is a lost cause and once again will be seeking a new franchise quarterback.
Final: Raiders 36, Broncos 14
New Orleans Saints at Los Angeles Rams: A possible NFC title game if Philadelphia somehow loses in the postseason? Definitely a playoff possibility come January. Either way, this is your NFC Game of the Week. The Rams were a bit exposed last week while the Saints showed their mettle.
Final: Saints 31, Rams 13
Green Bay Packers at Pittsburgh Steelers: Another Sunday night appearance for the Pittsburgh Steelers, their 28th in history. When playing on Sunday night, Pittsburgh is 16-11. Here they get a team without their stud quarterback who can't seem to win without him.
Pittsburgh is rolling right now, and Green Bay is hardly the team to slow them down.
Final: Steelers 34, Green Bay 17
Houston Texans at Baltimore Ravens: This is not what the NFL schedule masters had hoped for when they penned this game in as the final game of Week 12. There is nothing exciting about this game, so ratings will be interesting come Tuesday.
Final: Texans 20, Ravens 17
NFL News

Delivered to your inbox

You'll also receive Yardbarker's daily Top 10, featuring the best sports stories from around the web. Customize your newsletter to get articles on your favorite sports and teams. And the best part? It's free!
PLAYERS:
Marvin Lewis
TEAMS:
Cincinnati Bengals
,
Minnesota Vikings
,
Detroit Lions
,
Houston Texans
,
Dallas Cowboys
,
Los Angeles Chargers
,
Washington Redskins
,
Atlanta Falcons
,
Carolina Panthers
,
New York Jets
,
Tennessee Titans
,
Indianapolis Colts
,
Buffalo Bills
,
Chicago Bears
,
Philadelphia Eagles
,
Cleveland Browns
,
Miami Dolphins
,
Seattle Seahawks
,
Jacksonville Jaguars
,
Arizona Cardinals
,
Denver Broncos
,
Oakland Raiders
,
Pittsburgh Steelers
,
Baltimore Ravens
,
New York Giants
,
Tampa Bay Buccaneers
,
Kansas City Chiefs
,
New England Patriots
,
New Orleans Saints
,
Los Angeles Rams
,
Green Bay Packers
MORE FROM YARDBARKER
NFL News

Delivered to your inbox

You'll also receive Yardbarker's daily Top 10, featuring the best sports stories from around the web. Customize your newsletter to get articles on your favorite sports and teams. And the best part? It's free!