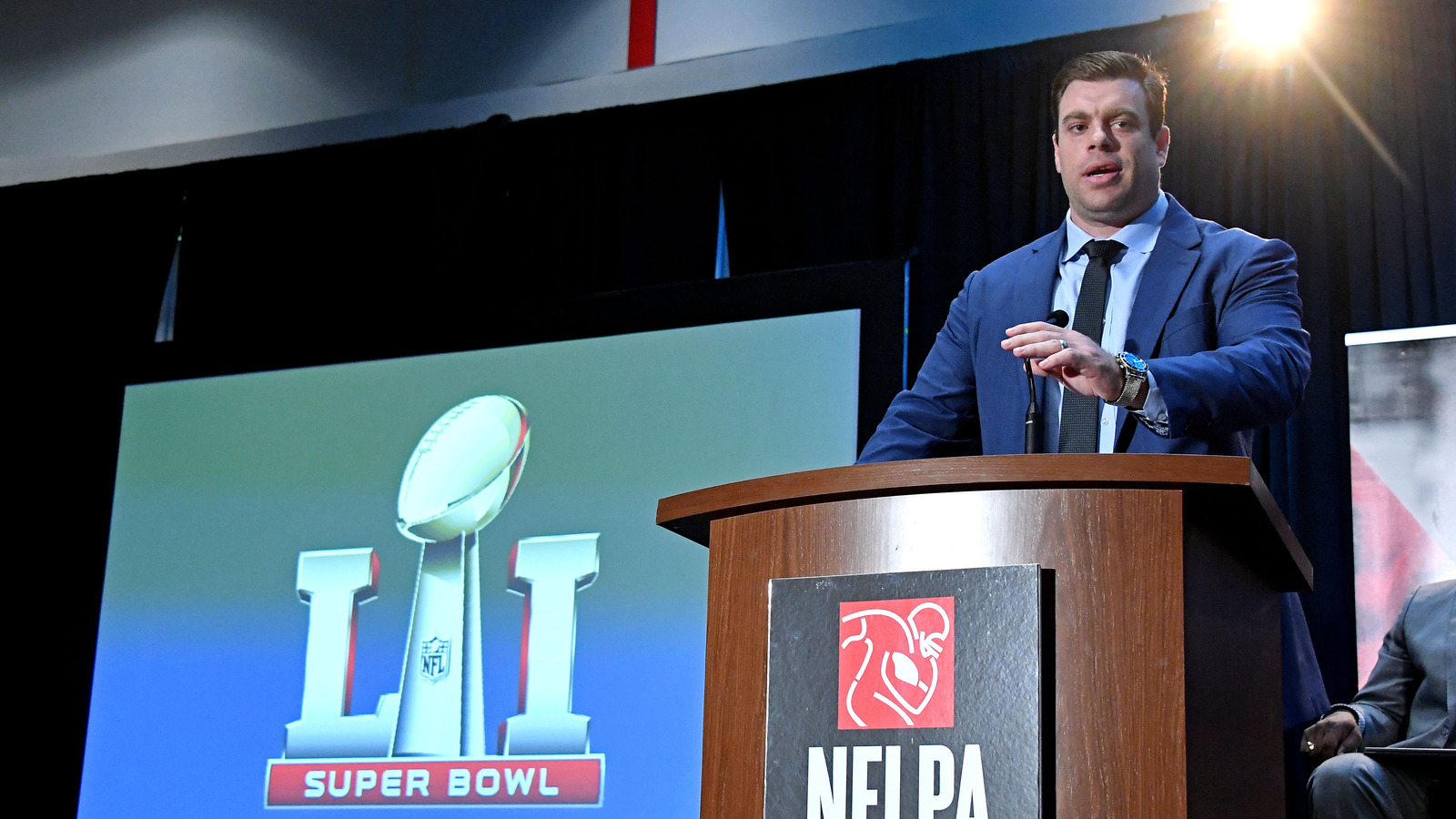 Feb 2, 2017; Houston, TX, USA; Cincinnati Bengals offensive tackle Eric Winston speaks during the NFLPA Annual Press Conference at Media Center. 
Kirby Lee-USA TODAY Sports
A labor disagreement between the NFLPA and NFL is imminent, according to one executive.
De Smith, the executive director of the NFLPA, told The Monday Morning Quarterback's Albert Breer that a lockout or strike in 2021 is "almost a virtual certainty."
"I think that the likelihood of either a strike or a lockout in 2021 is almost a virtual certainty," Smith told Breer.
Breer asked Smith if there was a possibility games would be missed.
"I don't know now, but let's look at our history," Smith said. "The owners do a deal in 2006 and opt out in 2008. We do a deal in 2011 with no opt outs because we like the benefits under the current deal and we didn't want to give the owners a chance to opt out and take back the gains that we currently have. So we have a new deal where if it doesn't get fixed you head into a certain small-A armageddon."
There are still a few years before this comes around, but fans should be aware of what lies ahead. We still would guess that no games end up being missed.
MORE FROM YARDBARKER:
MORE FROM YARDBARKER
NFL News

Delivered to your inbox

You'll also receive Yardbarker's daily Top 10, featuring the best sports stories from around the web. Customize your newsletter to get articles on your favorite sports and teams. And the best part? It's free!