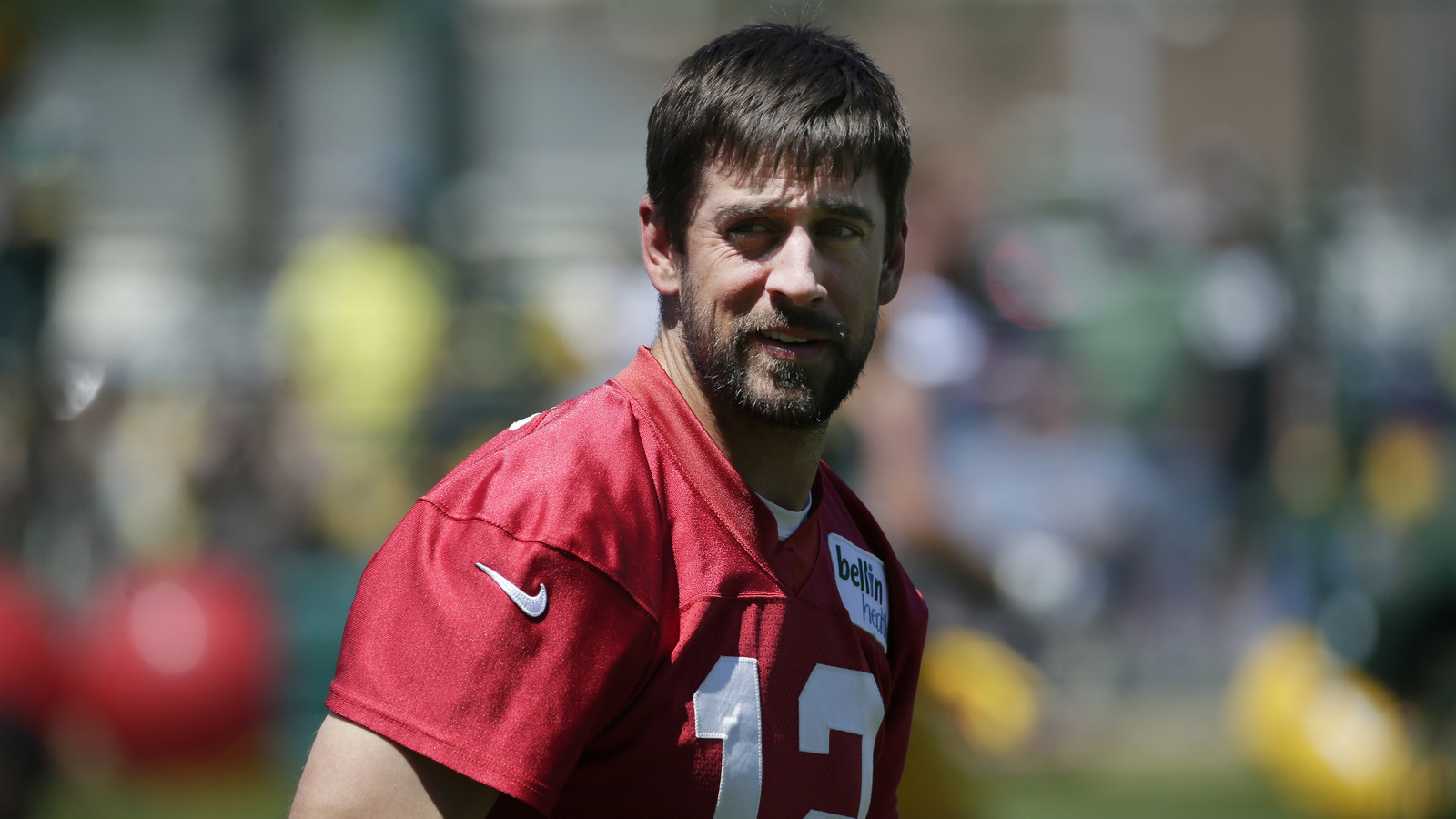 Aaron Rodgers apparently fancies himself a prankster.
Mark Hoffman/Milwaukee Journal Sentinel via USA TODAY NETWORK
As usual, the red carpet at the ESPYs gave us a number of funny moments. At one point, ESPN's Adam Schefter and Jay Williams — an unlikely pairing, but that's what the ESPYs are all about — interviewed Green Bay defensive tackle Mike Daniels.
Williams asked Daniels for a story about Packers quarterback Aaron Rodgers and what he's like in his free time.
"Aaron likes to play pranks all the time," Daniels said. "You know how you haze rookies? Aaron hazes vets … Aaron hazes guys like Jordy (Nelson) and Ha-Ha (Clinton-Dix) and Randall (Cobb). He'll haze anyone. It's beautiful."
Daniels went on to describe one prank Rodgers played on longtime Green Bay fullback John Kuhn, who played for the Packers for eight years (he now plays for New Orleans).
"I remember one camp they took a trash can, filled it up with a bunch of water and leaned it up against John Kuhn's door. It's like 2 a.m., during camp," Daniels said. "One of the O-linemen just punched the door as hard as he could three times. Kuhn opened up the door and just flooded his whole dorm. Aw man, he was upset."
Daniels couldn't remember how Kuhn got payback, but he said he definitely got it.
"John's not going to let something like that slide," Daniels said.
You can watch the full interview here.
MORE FROM YARDBARKER
Packers News

Delivered to your inbox

You'll also receive Yardbarker's daily Top 10, featuring the best sports stories from around the web. Customize your newsletter to get articles on your favorite sports and teams. And the best part? It's free!