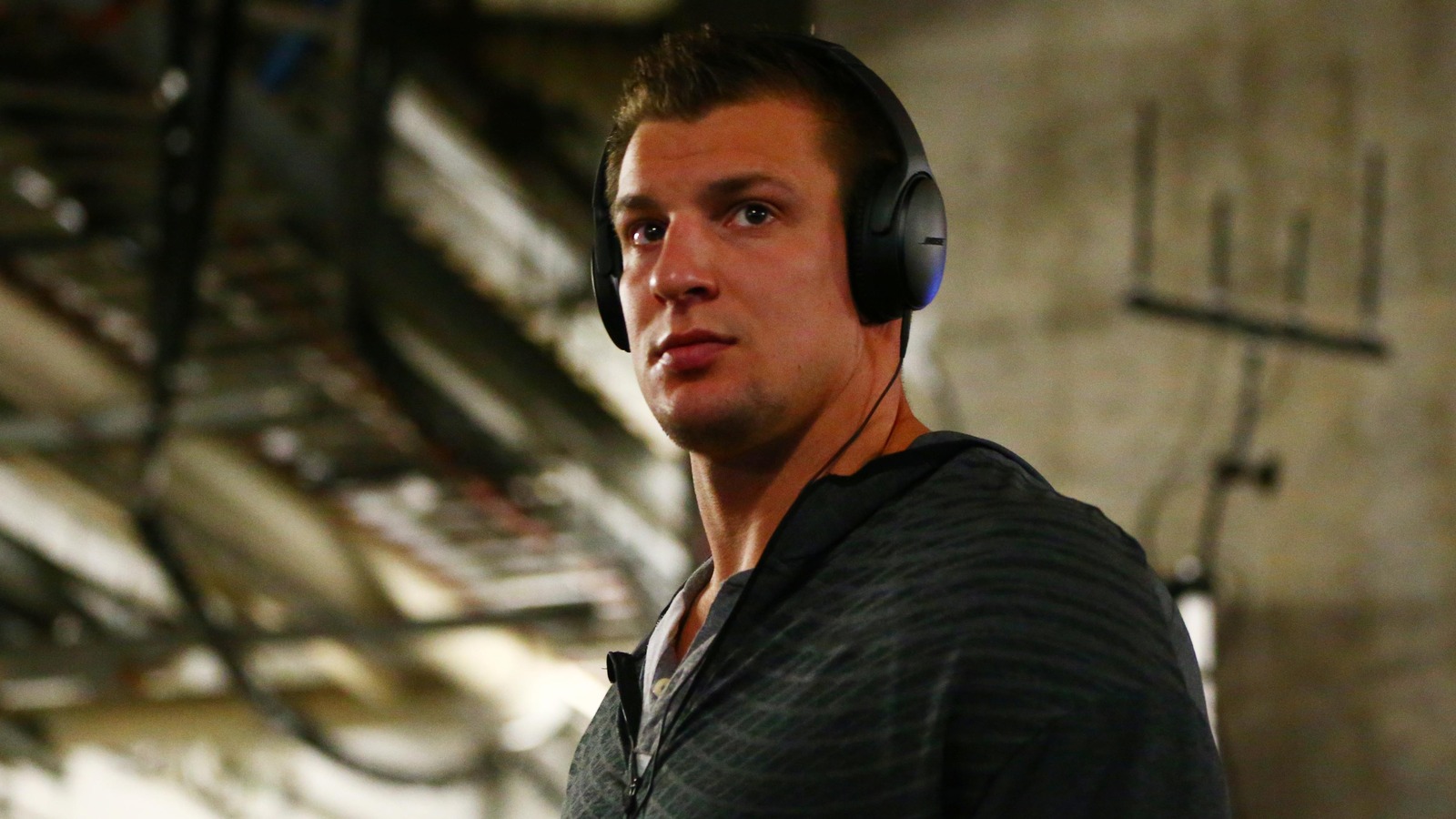 Patriots tight end Rob Gronkowski has had the honor of having a police dog named after him.
Mark J. Rebilas-USA TODAY Sports
Rob Gronkowski may not seem like the first person you would want to call if you're looking to solve a crime, but his namesake is another story.
The Athol Police Department in the small town of Athol, Mass., has named its newest officer, a 1-year-old German shepherd, after Gronkowski. Police Chief Russell Kleber told the Greenfield Recorder that "Gronk" is set to go through a four-week training program where the K-9 will learn to help track missing people, suspects and criminals in addition to detecting drugs.
Kleber said he wanted to name the newest member of the police force after a local sports hero, and Gronkowski made the most sense. The Patriots tight end once stopped by a Subway location in the town on his way back from a charity event, and the owner ended up naming a sandwich after him.
It remains to be seen if Gronk the dog will crack as many immature jokes as Gronk the All-Pro tight end cracks, but we don't know for sure. At least the pup will be helping to keep the streets safe.
MORE FROM YARDBARKER
Patriots News

Delivered to your inbox

You'll also receive Yardbarker's daily Top 10, featuring the best sports stories from around the web. Customize your newsletter to get articles on your favorite sports and teams. And the best part? It's free!