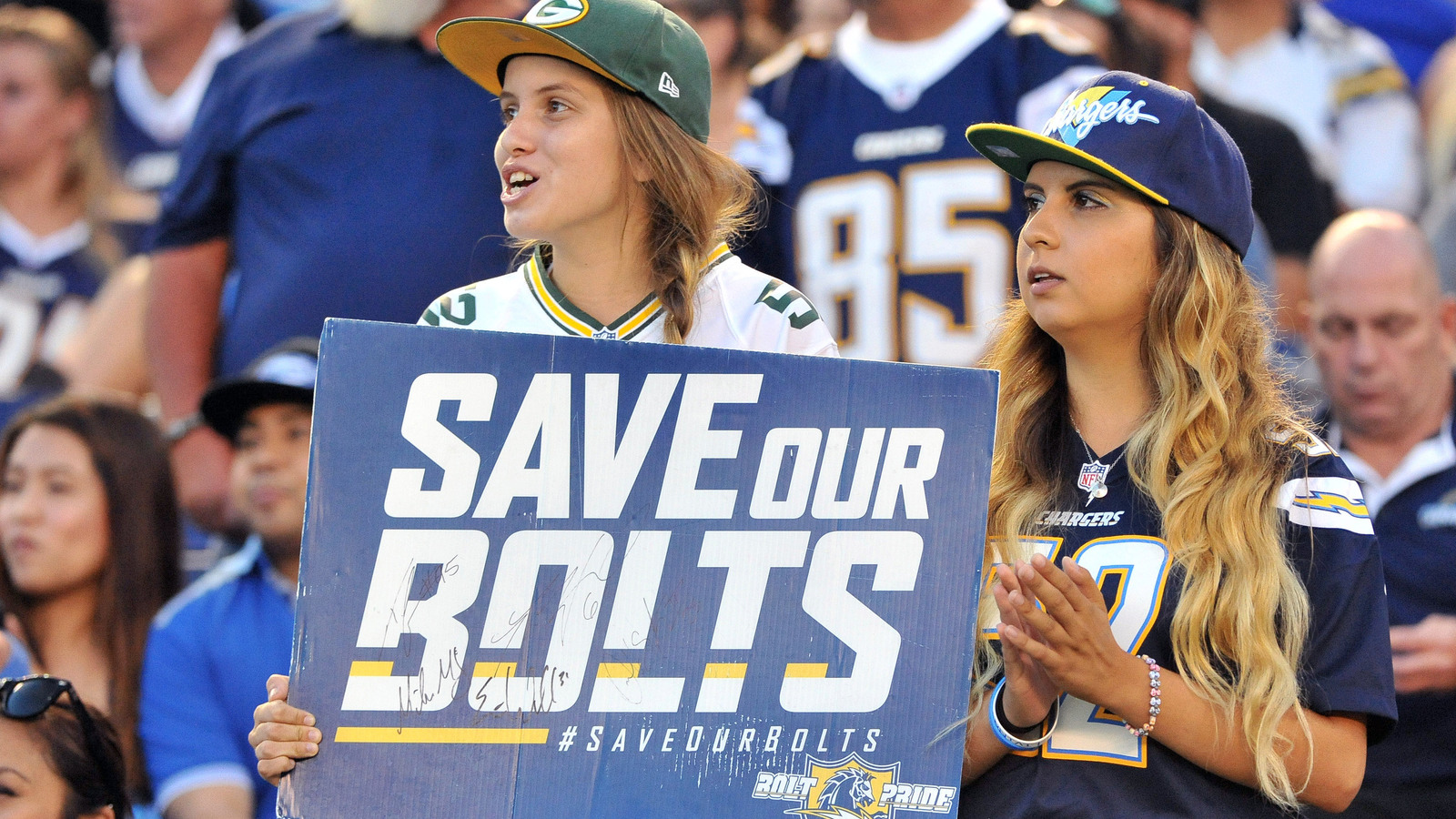 Some Chargers fans will never move past the team leaving San Diego.
Orlando Ramirez-USA TODAY Sports
The bitterness is most definitely real in California's southernmost city. Now that the Los Angeles Chargers have played their first regular season game in their new digs, the reality of the team leaving San Diego has really kicked in.
While not many people in San Diego (or Los Angeles for that matter) are watching Chargers games these days, one restaurant in the city to the south is offering up an incentive to patrons when the the team itself loses.
According to ABC 10 in San Diego, El Pollo Grill is offering up free tacos every time the Chargers fail to win a football game.
"My main purpose is so the Chargers hopefully lose," owner Victor Lopez said. "They lose 16 games that means 16 times that you can come get a free taco. It's okay with me."
For his part, Lopez has been a life-long Chargers fan. Unfortunately, the team's decision to relocate to Los Angeles was a bitter pill for him to swallow. Now, he's rooting against a team he supported for so many years.
This is just the latest example of the Chargers' relocation to Los Angeles being a complete and utter disaster. In addition to drawing less than 26,000 fans to their first regular season game at StubHub Center, the Chargers themselves could see some pretty offensive billboards heading to the stadium prior to Sunday's heartbreaking loss to the Miami Dolphins.
Whether it gets better in Los Angeles remains to be seen. But at least, some fans in San Diego can profit off the team's misfortune. After all, there's absolutely nothing wrong with free tacos, right?
MORE FROM YARDBARKER
Chargers News

Delivered to your inbox

You'll also receive Yardbarker's daily Top 10, featuring the best sports stories from around the web. Customize your newsletter to get articles on your favorite sports and teams. And the best part? It's free!