Originally posted on
Sportsnaut
| Last updated 1/27/15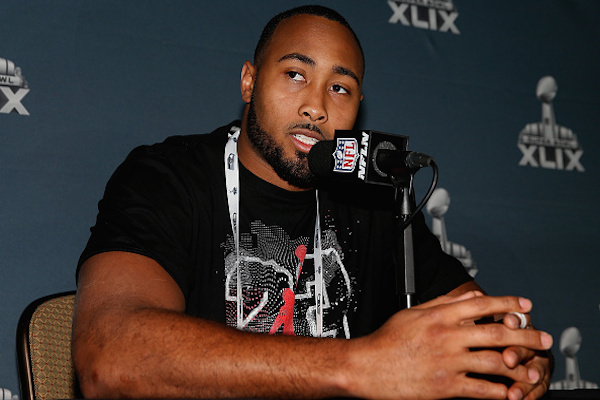 Seahawks linebacker K.J. Wright didn't take kindly to some inflammatory comments made by his former teammate.
Christian Petersen/Getty Images
By Rachel Wold
Seattle Seahawks linebacker K.J. Wright isn't too happy with his former teammate Brandon Browner.
Earlier in the week, Browner said he wants his current Patriots teammates to attempt to hurt injured Seahawks players Richard Sherman and Earl Thomas in the Super Bowl.
Wright had this to say regarding Browner's remarks (via ESPN).
"I didn't know he said that, but we don't play like that. We don't go out there and try to hurt guys. And I don't care if they do have an injury. We're not going out there trying to hurt people, and especially guys you're close to. If he said that, it's fine, but that's not our main focus.

"If you know a player's injured, you don't try to rehurt him. You just try to play ball and play hard. But as far as going out there and targeting certain areas, that's unacceptable and shouldn't be in football."
Both Sherman (Elbow) and Thomas (Shoulder) are expected to play on Sunday. Browner's targeting plan probably isn't the wisest idea considering the deep pool of hot water the Patriots are currently in. However, we can probably understand Browner's passion considering his history with the Seahawks.
MORE FROM YARDBARKER
NFL News

Delivered to your inbox

You'll also receive Yardbarker's daily Top 10, featuring the best sports stories from around the web. Customize your newsletter to get articles on your favorite sports and teams. And the best part? It's free!