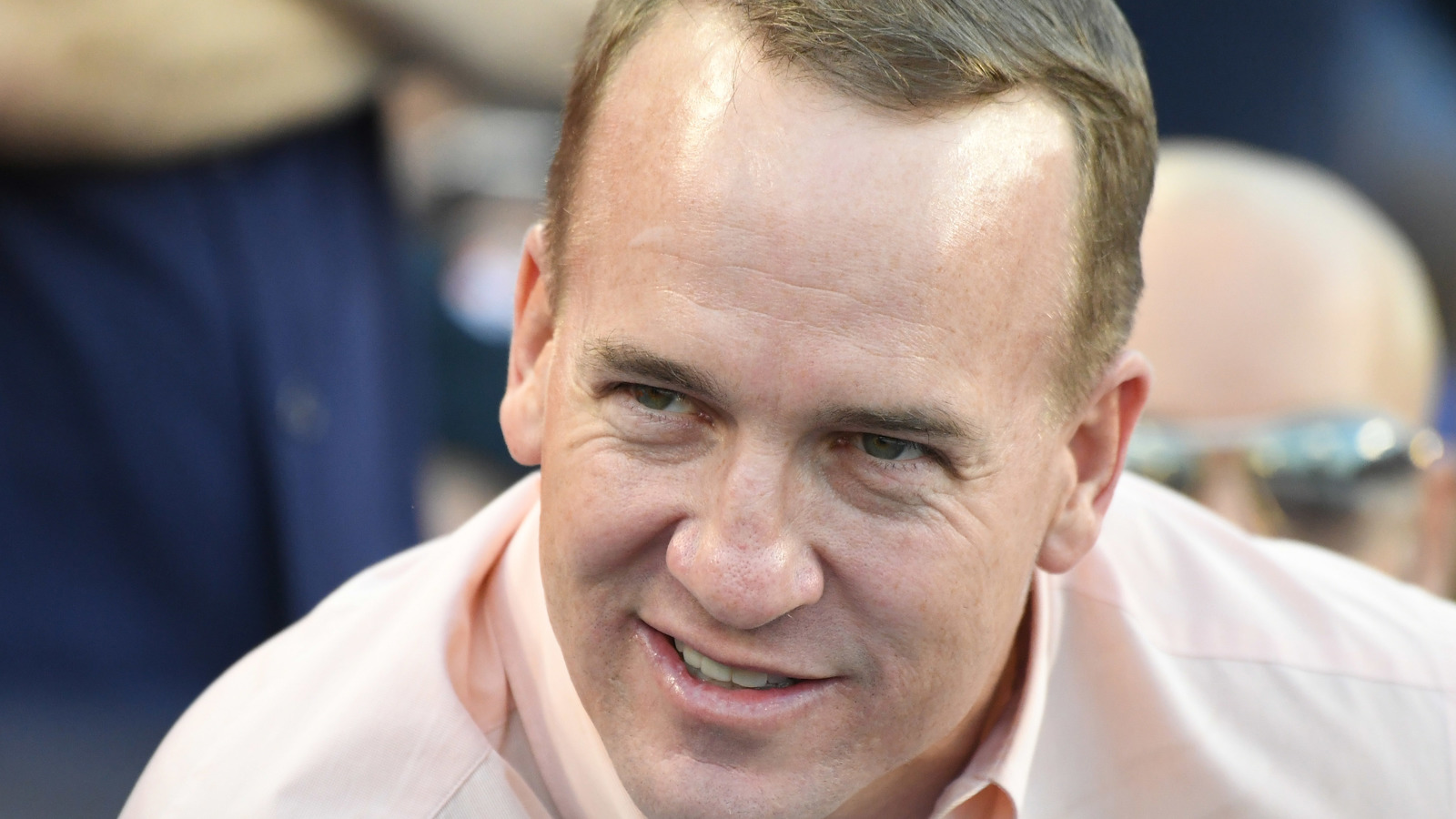 Oct 25, 2017; Los Angeles, CA, USA; Former NFL player Peyton Manning attends game two of the 2017 World Series between the Los Angeles Dodgers and the Houston Astros at Dodger Stadium. 
Richard Mackson-USA TODAY Sports
It is officially coach rumor season in college football.
With the college football regular season winding down, struggling programs are making changes and looking for new leadership. One program in the market for a new coach is Tennessee, and that has led to rampant rumors over the past week. There have been reports tying Jon Gruden to the Vols, but the latest that emerged on Saturday truly topped them all.
Calhoun's, a Tennessee rib joint, started a rumor that Gruden and Peyton Manning were dining together at their restaurant.
#Gruden and #Manning went to Calhoun's with a larger party, didn't sit in a banquet room, sat where they could be seen but asked that no pictures be taken. This from the folks @calhouns. #Vols

— The Sports Source (@SportsSourceTV) November 18, 2017
Calhoun's management confirms with me that Jon Gruden was at their Calhoun's on the river location earlier and that he requested privacy.

— Dan Harralson (@danharralson) November 18, 2017
That's enough to get Vols fans pretty excited. Unfortunately, Calhoun's issued an apology and correction saying they weren't so sure about the rumor they started.
Turns out it would have been pretty tough for Gruden to be dining in Knoxville AND at the Seattle Seahawks' facility on Saturday.
Meanwhile, as Tennessee rumors swirl, Gruden has also been mentioned in connection with the Tampa Bay Bucs job.
MORE FROM YARDBARKER
Seahawks News

Delivered to your inbox

You'll also receive Yardbarker's daily Top 10, featuring the best sports stories from around the web. Customize your newsletter to get articles on your favorite sports and teams. And the best part? It's free!