The 'Leonard Fournette has officially arrived' quiz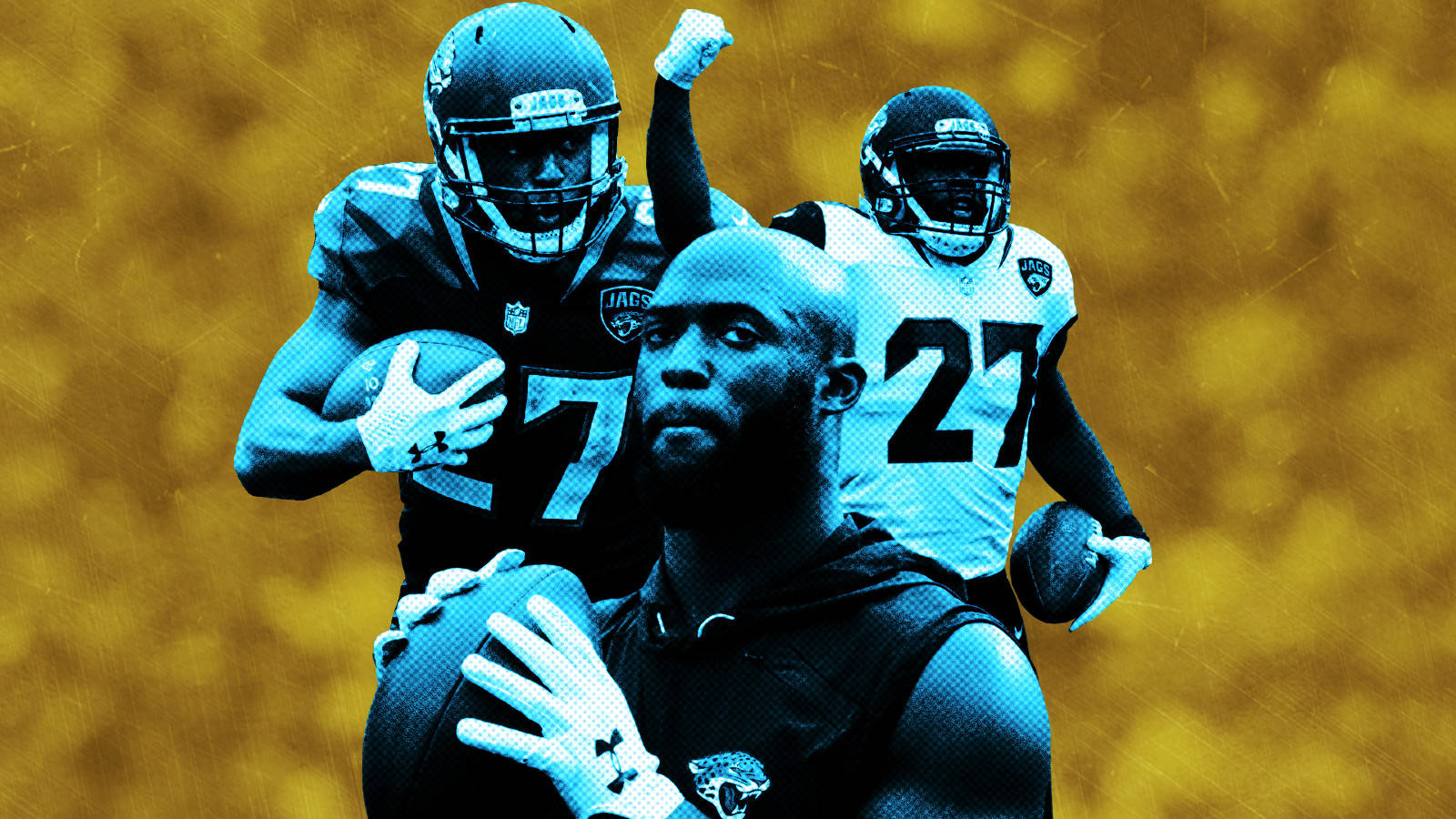 Yardbarker Illustration/Getty Images
With five weeks of the NFL season just about in the books, the 2017 rookie class has made its presence known. Kareem Hunt has played a massive role in the Chiefs offense from day one, leading the league in rushing yards for the only undefeated team remaining in the NFL. Deshaun Watson has been a revelation in Houston, and it looks like he will be the team's franchise QB for the next decade. And then there's Leonard Fournette, who might have had the most hype from college coming into the NFL, and has somehow not just lived up to expectations, but exceeded them. 
Fournette is currently second in the league (behind Hunt) in rushing yards and is tied with Devonta Freeman for most rushing touchdowns with five. He's also been as advertised when it comes to being a workhorse back, leading the NFL in rushing attempts through five weeks as well. But it was on two very different plays in Week 5 where Fournette showed that he without a doubt belongs in the NFL. First, calling on a defender mid-play to lay the boom on him, then lowering his head to lay down a hit himself all while picking up the first down in the process. And second, a 90-yard touchdown scamper to seal the game for Jaguars and put them alone in first place in the AFC South. From here on out, the rest of the NFL is on notice, and if they don't start paying attention soon, they might just find themselves getting run over by the NFL's newest offensive star. 
Which brings us to today's quiz of the day. Including Fournette's run on Sunday, a player has rushed for a touchdown of 90 or more yards on 29 different occasions in the history of the NFL. With that in mind, how many of these long-distance runners can you name in six minutes?
Good luck!
CLUE: YEAR / TEAM / YARDS. *quarterback.
QUIZ: Name every NFL player to run for 90+ yard touchdown
MORE FROM YARDBARKER
Quiz of the Day Newsletter

Delivered to your inbox

Get the Quiz of the Day, Yardbarker's daily newsletter featuring one carefully curated quiz inspired by today's headlines. Compete with your friends and the community. Emailed every weekday. Always free!