The 'Parity like it's 1999' quiz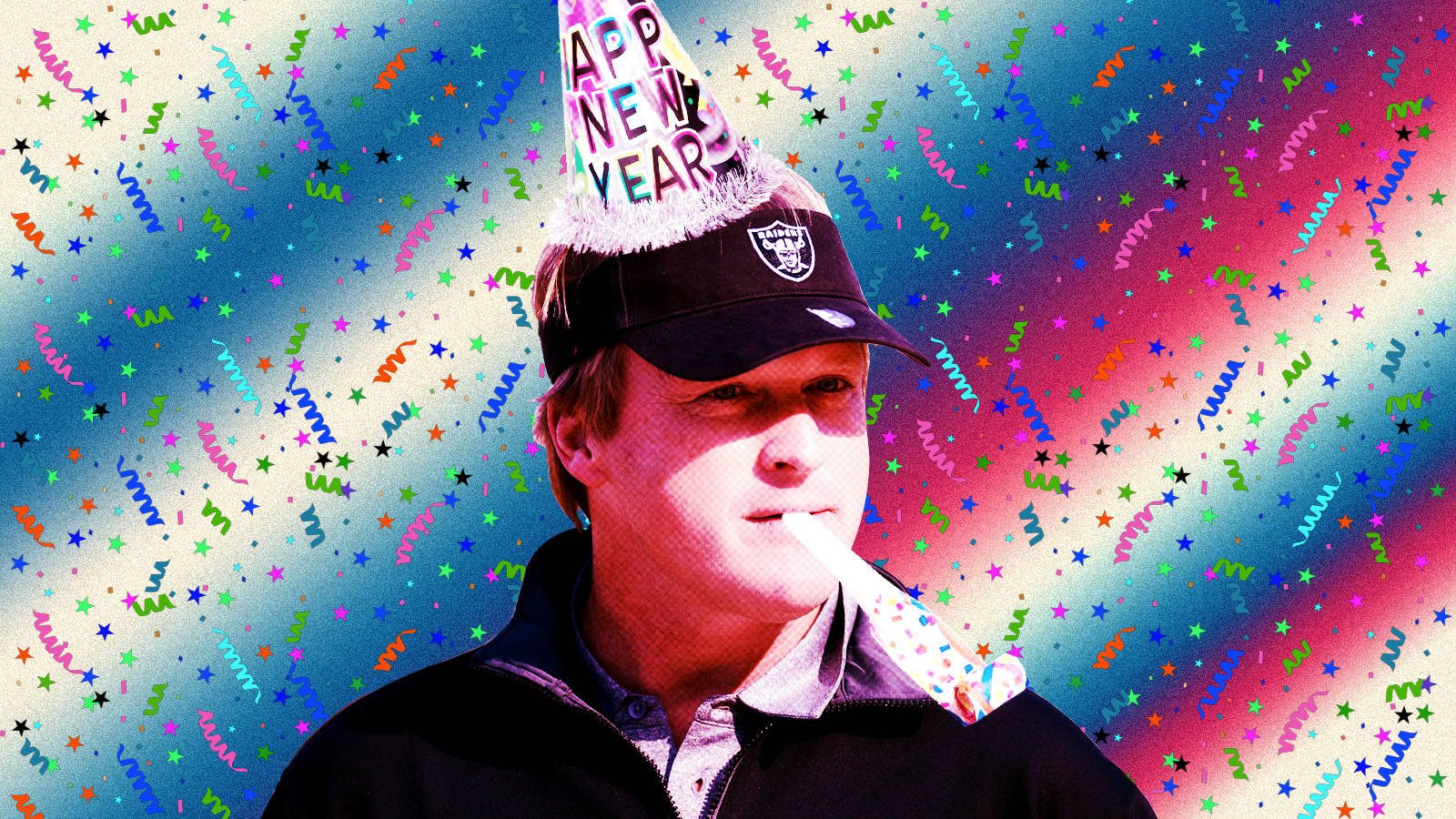 Yardbarker Illustration/Getty Images
Happy new year, everyone! Welcome to 2018!
A quick scan of today's NFL headlines tells me that the Buffalo Bills are in the playoffs, the Cleveland Browns look like a feckless expansion team, while Jon Gruden will soon be the coach of the Oakland Raiders. Maybe I should have welcomed everyone to 1999 instead. 
Yes, despite trying to give their season away not too long ago, the Bills ended the longest playoff drought in all of sports on Sunday, with a little (OK, A LOT) of help from the Bengals. The Bills Mafia is ecstatic to say the least, if for no other reason than they can now throw themselves through a playoff table and everyone knows that playoff tables have the softest landings. They will also run into an old friend in the postseason, as they will travel to Jacksonville to take on the Jaguars and head coach Doug Marrone, who unceremoniously dumped the Bills after the 2014 season. The Jaguars themselves are ending their own 10-year playoff drought, so this matchup could end up as the most intriguing of the opening round. 
On the flip side of things, the Browns became just the second team in NFL history to go 0-16 and did so in the most Browns way imaginable. Postgame, the team tried to be self-deprecating about the whole thing, but even that came off more pathetic than anything. Despite this calamity of a season Browns owner Jimmy Haslam has already stated that Hue Jackson will be back next year. Sorry, Cleveland. But hey, at least you still have LeBron ...for another few months at least.
As for Gruden, he will reportedly return to an NFL sideline for the first time in eight years and will be returning to the Raiders franchise for the first time since 2001. Such a lengthy absence away from the job will certainly raise a few legitimate questions as to whether or not Gruden still has the Midas touch, but with so many coaching jobs opening up, the Raiders can rest easy knowing they got their guy while other teams are still looking for the coach who they hope can lead them to the promised land.
Which brings us to today's quiz of the day. With a new year upon us and with the NFL seemingly hopping in a time machine, we wanted to see how well you can recall the 1999 NFL postseason. How many of the starting quarterback/head coach combos from the 12 playoff teams from that year do you think you can you name in five minutes?
Good luck!
CLUE: TEAM
MORE FROM YARDBARKER
Quiz of the Day Newsletter

Delivered to your inbox

Get the Quiz of the Day, Yardbarker's daily newsletter featuring one carefully curated quiz inspired by today's headlines. Compete with your friends and the community. Emailed every weekday. Always free!