The 'It's in the game' quiz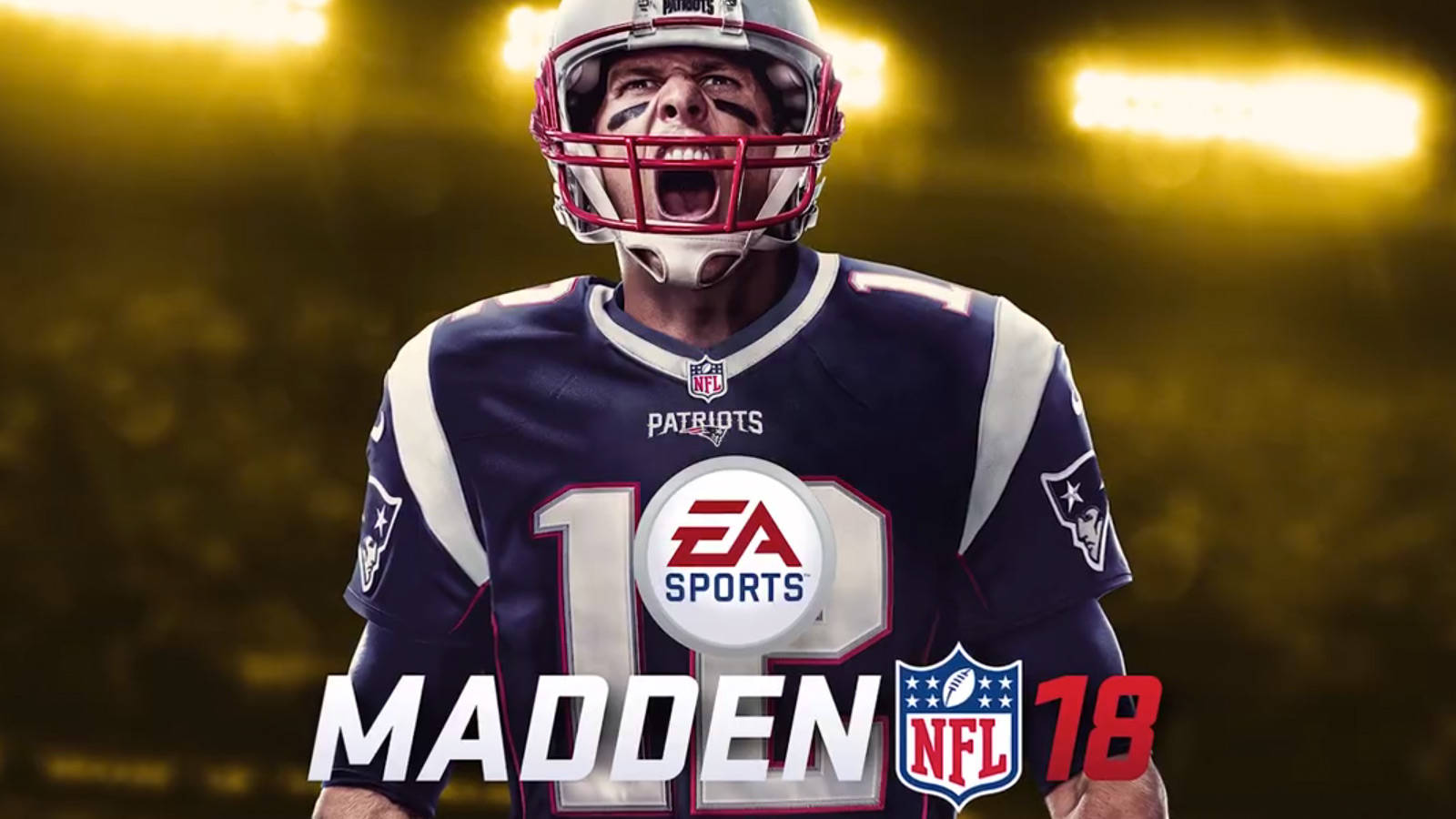 EA Sports / YouTube
General productivity across the U.S. is likely to take a drastic dip on Friday, as Madden NFL 18 has officially been released. 40-year-old Tom Brady graces the cover for the first time, the second Patriots player in as many years to be bestowed with that honor. There are a handful of new features in this year's iteration of the game and as expected, the reviews so far have been mostly positive. That said, fans of the longstanding franchise mode should be prepared to be underwhelmed once again.  
One new mode that is garnering positive acclaim is 'Longshot,' a sim story mode that features recent Oscar winner Mahershala Ali along with a cameo from NFL legend Dan Marino. It's akin to similar story modes that have recently been included in the most recent FIFA and NBA 2K games. It's a piece of genuine tug-on-the-heartstrings storytelling not often found in sports titles. The fine folks over at Operation Sports elaborate further:
Longshot really does take a very large risk in doing something that we've yet to see in a sports game story mode; instead of having us play through the mode and go through a rags to riches experience, Mike Young has written and developed a story where we will experience real-life decisions and overcoming adversity to reach your end goal — all without getting to play a single NFL down.
Which brings us to today's quiz of the day. Some of the great - and not-so-great - players in the NFL have graced the cover of the 'Madden' over the last two decades. How many of these players can you name in five minutes?
Good luck!
CLUE: TITLE / POSITION
Note: Both Madden 10 and Madden 25 had two cover athletes. 
QUIZ: Name every 'Madden' cover athlete
MORE FROM YARDBARKER
Quiz of the Day Newsletter

Delivered to your inbox

Get the Quiz of the Day, Yardbarker's daily newsletter featuring one carefully curated quiz inspired by today's headlines. Compete with your friends and the community. Emailed every weekday. Always free!