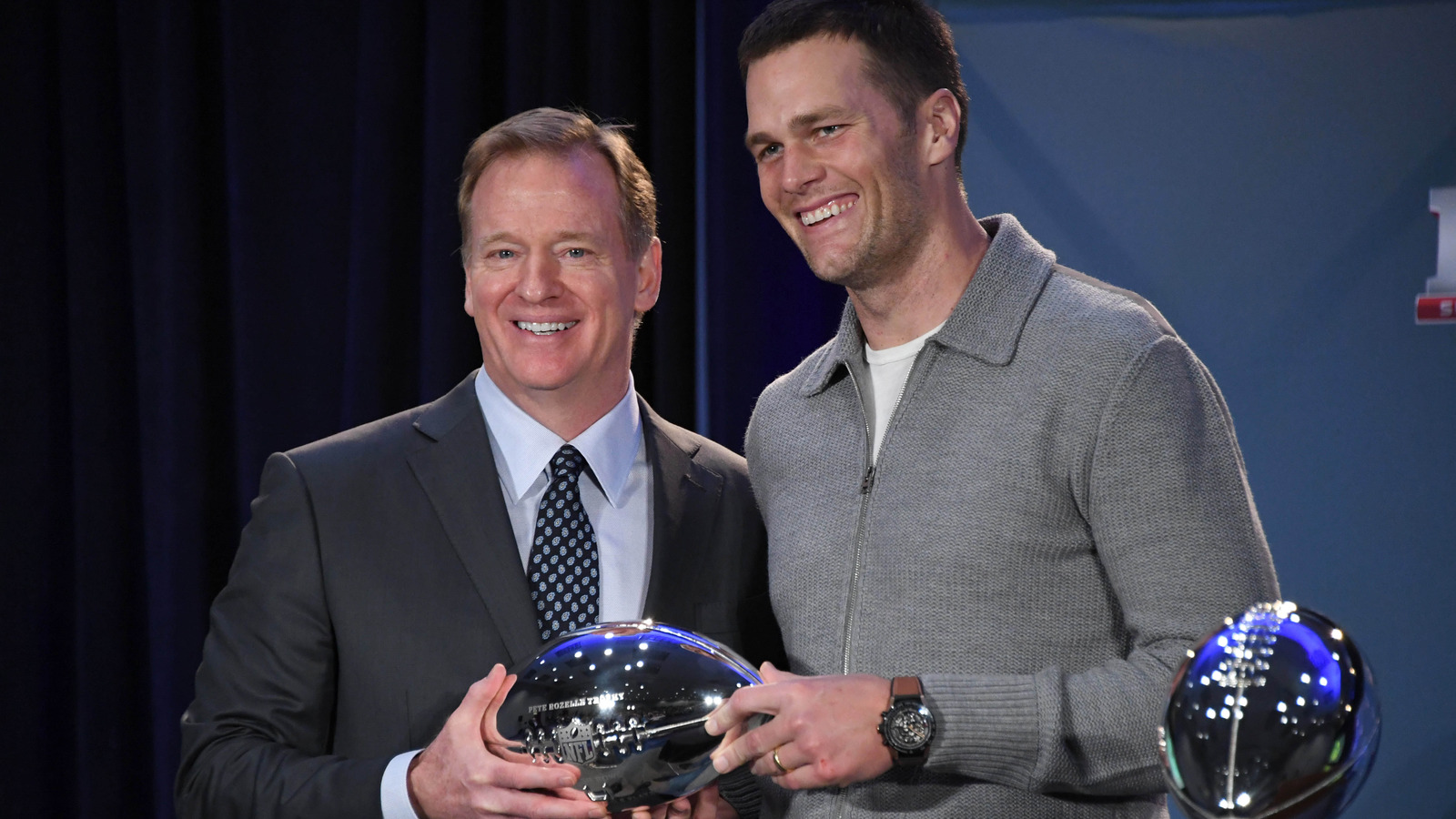 Tom Brady was reluctant to weigh in on a report that NFL commissioner Roger Goodell is set to receive a contract extension.
Kirby Lee-USA TODAY Sports
Roger Goodell is reportedly on the verge of signing a contract extension with the NFL, and it is probably safe to assume Tom Brady is among the many people who don't believe the commissioner deserves a new deal. Just don't expect the four-time Super Bowl MVP to admit it.
In his Monday appearance on WEEI's "Kirk & Callahan Show," Brady was asked if he had any thoughts on Goodell potentially being signed through 2024. He must have been biting his tongue pretty hard.
"Nope. I don't have any thoughts," Brady said.
Brady probably didn't have many issues with Goodell before the Deflategate saga, but it's no secret things have changed. Goodell was the one who ultimately decided to suspend Brady four games for his alleged role in the ball deflating scheme after an "independent" investigation by Ted Wells.
When Brady led the Patriots to their fifth Super Bowl win in February, a hilarious commercial that took a shot at Goodell aired immediately after the game. That should tell you all you need to know about Brady's thoughts on the commissioner.
MORE FROM YARDBARKER
Patriots News

Delivered to your inbox

You'll also receive Yardbarker's daily Top 10, featuring the best sports stories from around the web. Customize your newsletter to get articles on your favorite sports and teams. And the best part? It's free!