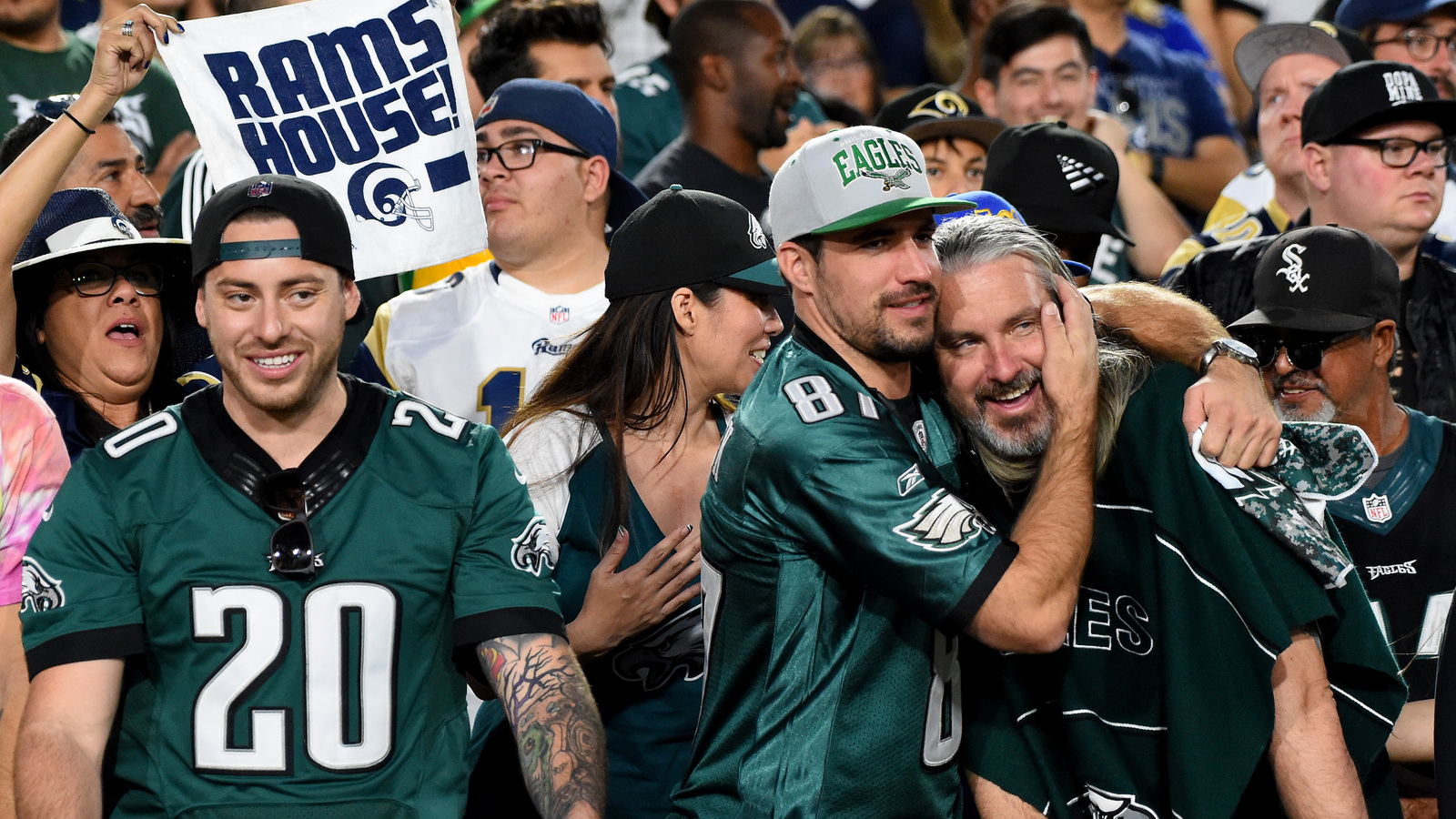 Jayne Kamin-Oncea-USA TODAY Sports
The NFL Network tries to keep it pretty clean on the air. Mike Mayock and Rich Eisen bickering about a draft selection is about as "gritty" as things ever get.
But there's nothing prohibiting fans from acting-out – or acting-up – in the background.
During a pregame broadcast before the Eagles-Falcons NFC Divisional Round playoff game on Saturday, an Iggles fan who can only be described as America's next folk hero showed us all exactly how to prepare for an anxious postseason clash.
Watch behind the commentators for the best moment of a young 2018:
Live Television. 4 different shotguns. This eagles fan is a legend.

Posted by Barstool Sports on Saturday, January 13, 2018
It appears as if fellow Philly fans are trying to keep up with him, but his drinking skills are as unparalleled as Carson Wentz's scrambling ability.
Whoops…too bad Wentz is injured, leaving Nick Foles to take on the Atlanta Falcons. Foles is currently ranked No. 23 in SNIPdaily's NFL Top 100 and is better than half of the starters on other teams.
If Foles has a bad day, though, he might be ordering more than four beers to drown his sorrows.
He just isn't likely to drink them in such an epic, nationally-televised fashion.
The post Watch: Eagles fan steals show, drains four beers in a few seconds before kickoff appeared first on SNIPdaily.
MORE FROM YARDBARKER
Falcons News

Delivered to your inbox

You'll also receive Yardbarker's daily Top 10, featuring the best sports stories from around the web. Customize your newsletter to get articles on your favorite sports and teams. And the best part? It's free!