We've updated our Privacy Policy.
By continuing to use this site, you are agreeing to the new Privacy Policy.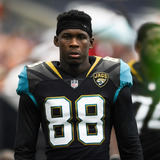 Allen Hurns apparently has his first free agent visit lined up.Hurns will visit with the New York Jets on Wednesday, according to ESPN's Adam Schefter.Hurns was surprisingly released by the Jacksonville Jaguars on Tuesday morning and has received interest from multiple teams.The Jets have plenty of money available, especially considering how much they had set aside to make a run...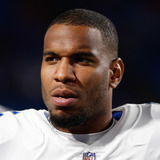 The Indianapolis Colts have finally made a significant move this offseason, bringing in former Detroit Lions tight end Eric Ebron on a two-year, $15 million deal per ESPN's Adam Schefter. Ebron had been a big disappointment for Detroit, which used a No. 10 overall pick to land him in the 2014 NFL Draft. His most productive receiving season came in 2016 when he caught 61 passes for...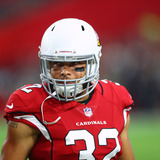 Texans defensive end doesn't need many characters to make his social media posts get the message across.We learned that on Friday, after ESPN's Adam Schefter broke the news of Tyrann Mathieu signing a one-year deal with the Texans.Watt, who has been campaigning for the team to sign The Honey Badger, reacted to the news with a perfect emoji tweet. He's a man of few words — or characters...
LIKE WHAT YOU SEE?
GET THE DAILY NEWSLETTER: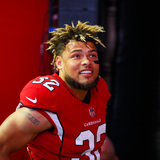 Tyrann Mathieu is heading to Houston, and JJ Watt loves it.The Honey Badger agreed to a one-year deal with the Texans, as first reported by ESPN's Adam Schefter. Watt learned of the news and sent this perfect tweet featuring some honey pot emojis. This is a huge addition for the Texans. Mathieu remains an excellent playmaker and was dropped by the Cardinals after he declined to take...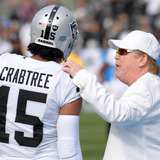 The Baltimore Ravens moved quickly after free agent Ryan Grant failed a physical, bringing in Michael Crabtree instead.ESPN's Adam Schefter reported Friday that the Ravens had agreed to terms with Crabtree on a three-year deal. Crabtree was released by the Raiders after they signed Jordy Nelson, making for a quick turnaround on his part. He's coming off his worst season as a Raider...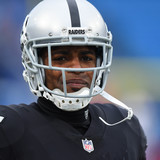 It didn't take long for Michael Crabtree to find a new home. Just a day after being released by the Raiders, the veteran receiver reached an agreement on a three-year deal to join the Ravens, ESPN's Adam Schefter tweets. The Ravens confirmed the deal in a followup, emoji-filled tweet moments later.The deal is worth up to $21 MM and includes $11 MM in guaranteed money, according to...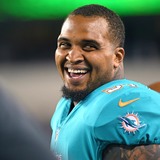 Former Dolphins center Mike Pouncey will visit the Chargers on Saturday, according to Adam Schefter of ESPN.com (on Twitter). This marks Pouncey's first free agent visit since being released by Miami. Pouncey, one of the better known centers in the NFL, has been plagued by hip issues in recent years. He did not miss any games last season, but it was obvious that he was not at full...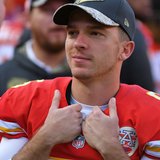 The Jets have announced the signing of free agent kicker Cairo Santos. It's a one-year deal, per Adam Schefter of ESPN.com. Gang Green is seeking to replace Chandler Catanzaro, who signed with the Buccaneers on Wednesday. Catanzaro received $9.75M over three years from Tampa Bay, so the Jets have found a decidedly cheaper option.Santos was the Chiefs' kicker for three seasons, but...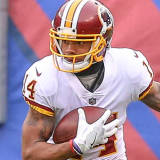 Well, that escalated pretty darn quickly. Just as news came out that the Baltimore Ravens were set to visit with free agent Michel Crabtree, reports are surfacing that another free agent they committed to will head back on to the open market.According to ESPN's Adam Schefter, the four-year $29 million deal former Washington wide receiver Ryan Grant signed with Baltimore has voided...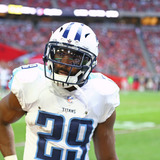 DeMarco Murray has a free agent visit set up.ESPN's Adam Schefter reported on Sunday night that Murray is set to visit with the Detroit Lions on Monday.Murray turned 30 last month and was released by the Titans last week in a cost-cutting move. He missed the Titans' playoff games with a knee injury.The veteran running back rushed for 659 yards on 184 carries last season — just 3...
MORE STORIES >>
NFL News

Delivered to your inbox

You'll also receive Yardbarker's daily Top 10, featuring the best sports stories from around the web. Customize your newsletter to get articles on your favorite sports and teams. And the best part? It's free!