We've updated our Privacy Policy.
By continuing to use this site, you are agreeing to the new Privacy Policy.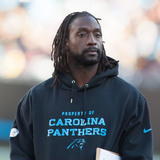 Former All-Pro NFL defensive back Charles Tillman decided to close the book on his football career last year, but that does not mean he is going to spend the majority of his time playing golf or lounging poolside.Brad Biggs of the Chicago Tribune was told by multiple sources — including on high-ranking law enforcement official — that Tillman has been training to join the Federal...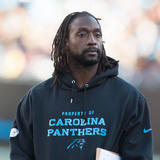 Charles Tillman might have to get a new nickname if his post-NFL career choice comes to fruition. After retiring from the league following a successful 13-year run that saw him earn two Pro Bowl appearances, Peanut is now training to join the FBI."The former Chicago Bears cornerback recently began training to join the Federal Bureau of Investigation, multiple individuals told the...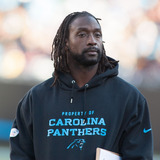 Two-time Pro Bowl cornerback Charles Tillman announced his retirement from the NFL at the age of 35 on Monday. Tillman, a 13-year veteran in the league, has been plagued with injuries over the past three seasons, missing a total of 26 games during that span. The former second-round pick made a great career out of something smallish — a frame of 6-foot that seemed to be undersized...
LIKE WHAT YOU SEE?
GET THE DAILY NEWSLETTER: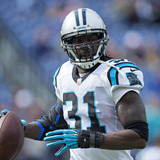 Free agent cornerback Charles Tillman only wants to play for the Carolina Panthers if he returns for a 14th season. "I just want to play for Carolina," Tillman said Saturday, according to NOLA.com. "Being in Carolina felt like I had been there my entire career. The team, the community, the atmosphere, that vibe. The Carolinas — North Carolina and South Carolina — they showed a lot...
NFL free agent cornerback Charles Tillman was staying in shape on Wednesday by doing some pushups, and it does not look like his workout session went all that well. Tillman shared a photo on Instagram that showed the pinky finger on his left hand facing a direction it should not be facing. If you're squeamish enough that a horribly dislocated finger would bother you, now is probably...
Carolina Panthers cornerback Charles "Peanut" Tillman has been diagnosed with a torn ACL and is out the rest of the season, head coach Ron Rivera revealed Monday. BREAKING: Panthers coach Ron Rivera said CB Charles Tillman has a torn ACL and is out for the season. — Steve Reed (@SteveReedAP) January 4, 2016 The 34-year-old defensive back, best known from his long tenure with...
Throughout the offseason, there is no question the focal point in the minds of fans and media members will be how the Chicago Bears defense will respond this year after a disastrous 2013 campaign. In their first set of practices, multiple players had a positive impact on the defensive side of the ball. Chicago Bears training camp news and notes Kyle Fuller A lot of people had questions...
If the training camp experience wasn't bad enough for the average NFL player. Practices in sweltering heat, cafeteria food (sometimes) and for some teams, the players are forced to fit in a cramped dormitory. Given the average NFL player is moderately wealthy (if not flat-out insanely rich) and more-than-above-average in size, the typical college dorm […] The post Charles Tillman...
OK, so my mock draft did not go as planned. The unpredictability of the NFL Draft is what makes the draft great, and it's what makes each season special. Seeing these players fit to their teams and turn into key players is amazing to watch, especially if they help you win. Let's take a look at how the Bears fared in this year's draft. Grading the Chicago Bears' picks   Round 1 Fuller...
The injuries of Jay Cutler and Charles Tillman have been discussed at length on Chicago radio airwaves and in newspapers all week. And rightfully so. Cutler is the Bears' starting quarterback, and Tillman is arguably the best cornerback in franchise history that may have played his last game as a Bear. But Thanksgiving is approaching, it's only snowed once so far in the Windy City...
MORE STORIES >>
Panthers News

Delivered to your inbox

You'll also receive Yardbarker's daily Top 10, featuring the best sports stories from around the web. Customize your newsletter to get articles on your favorite sports and teams. And the best part? It's free!