We've updated our Privacy Policy.
By continuing to use this site, you are agreeing to the new Privacy Policy.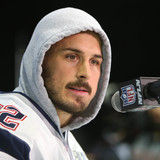 After Barstool Sports caught the attention of Danny Amendola's recent Instagram activity, it seems that Amendola and former Miss Universe Olivia Culpo are no more. Amendola unfollowed Culpo on Instagram and deleted every picture featuring her. This news comes after Amendola moved on from the New England Patriots and signed with AFC East rival Miami Dolphins on a two-year deal worth...
Recent Instagram activity from Danny Amendola suggests he and Olivia Culpo may have broken up.Amendola unfollowed Culpo on Instagram, which is a typical sign of problems in a relationship. Barstool Sports personality Francesca pointed that out and added that Amendola also deleted photos of the two together. Amendola and Culpo were dating for around two years according to reports...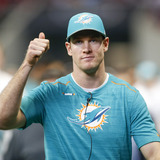 Releasing the likes of Ndamukong Suh, Julius Thomas and Lawrence Timmons wasn't enough for the Miami Dolphins to create the necessarily cap room to become players in free agency.Immediately after the official start of free agency Wednesday afternoon, NFL Media's Ian Rapoport reported that quarterback Ryan Tannehill has restructured his contract as a way to give the Dolphins more...
LIKE WHAT YOU SEE?
GET THE DAILY NEWSLETTER: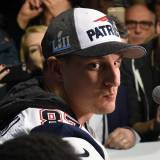 Like quarterback Tom Brady, New England Patriots tight end Rob Gronkowski took to social media to wish former teammate Danny Amendola well after he signed with the division-rival Miami Dolphins.Unlike Brady, Gronkowski might have included a hidden message to the Patriots in said post. "Be FREE, Be HAPPY."A lot has been made of Gronkowski's unwillingness to commit to playing next...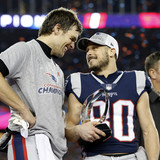 Danny Amendola spent five seasons with the Patriots, which, given their history, is actually a fairly long time.He and Tom Brady grew to become close friends, and even though the 40-year-old veteran understands the business, it's clear that he'll miss his buddy.Brady took to Instagram following the news of Amendola being expected to sign with the Dolphins, and he posted a tribute...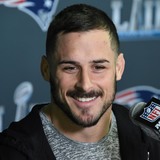 After five seasons spent playing for the Patriots as one of quarterback Tom Brady's top targets in 2017, wide receiver Danny Amendola's time in New England has come to an end. Amendola is expected to sign with the Miami Dolphins for his next NFL adventure.Brady posted this heartfelt goodbye message to Amendola, a good friend and teammate of his, on his Instagram account. Brady led...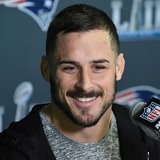 Danny Amendola is staying in the AFC East, but he'll do so with a different team. The Patriots free agent has agreed to sign with the Dolphins, according to NFL Network's Dan Hellie (on Twitter).  Amendola was vocal about his desire to stay with the Patriots, but New England's cap crunch has led him to sign elsewhere. He'll now face his old friends twice per season and he might make...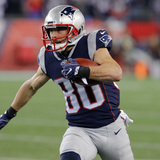 The Miami Dolphins have found their replacement for Jarvis Landry at slot receiver. According to NFL Media's Dan Hellie, Miami will sign former New England Patriots wide receiver Danny Amendola once free agency opens up on Wednesday. It was always a long shot that Amendola, 32, would remain with the Patriots. They're not in the business of overpaying for their own free agents and...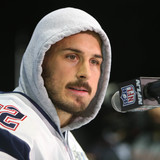 Danny Amendola isn't leaving the AFC East, but he's moving on from the Patriots. And while he's no Jarvis Landry, at least the Dolphins are doing something. But again, there's a steep, steep drop-off from Landry to a 32-year-old Amendola. During his five seasons in New England, he would average 46 catches for 477 yards and two touchdowns per year. However, he didn't have to do too...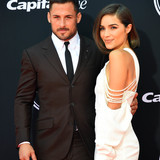 Those who don't follow sports are more familiar with Olivia Culpo than her boyfriend, New England Patriots wide receiver Danny Amendola. She won the Miss Universe 2012 pageant and is considered a foremost figure in the modeling world.Culpo's latest career achievement is a spot in the 2018 Sports Illustrated Swimsuit edition. And she took this latest place in the spotlight to make...
MORE STORIES >>
Dolphins News

Delivered to your inbox

You'll also receive Yardbarker's daily Top 10, featuring the best sports stories from around the web. Customize your newsletter to get articles on your favorite sports and teams. And the best part? It's free!