We've updated our Privacy Policy.
By continuing to use this site, you are agreeing to the new Privacy Policy.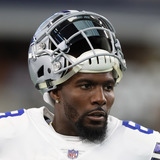 Cowboys wide receiver Dez Bryant — whose career in Dallas is in limbo — is making some strides towards bettering his physical condition and on-field performance.Bryant is reportedly going to train with personal wide receivers coach David Robinson, who specializes in route-running, according to Jane Slater of NFL Network. This would be good news following another poor campaign that...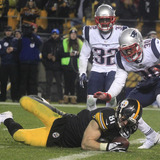 Goodbye, confusing language! We hope. Hello, brand new catch rule! We think. The NFL is finally starting to make some sense! Probably.Back in February, the NFL Competition Committee would conclude that Dez did, in fact, catch the ball. But now we know what about the infamous catch rule is going to change. According to Yahoo! Sports' Frank Schwab:It sounds like plays that look like...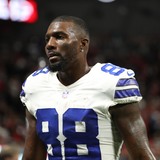 Cowboys owner Jerry Jones has indeed met with veteran receiver Dez Bryant, but the club has not asked him to accept a pay reduction at this point, per Ian Rapoport of NFL.com (Twitter link). Bryant is due a $12.5MM base salary in 2018, and will count for $16.5MM on Dallas' salary cap. If he's released, the Cowboys would save $8.5MM but still be on the hook for $8MM in dead money...
LIKE WHAT YOU SEE?
GET THE DAILY NEWSLETTER: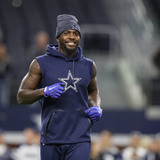 There has been a lot of talk this offseason about Dez Bryant potentially having to take a pay cut to remain with the Dallas Cowboys, but there's a good chance that is not going to happen.Cowboys owner Jerry Jones said earlier this month that he expects Bryant to be back with the team in 2018. According to Ian Rapoport and Jane Slater of NFL Network, Jones and Bryant recently met...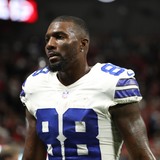 On Tuesday, Dallas Cowboys receiver Dez Bryant posted a picture to his Instagram account that had fans buzzing in a negative way.Here's the picture in question, showing Bryant from the back, with his head down, while wearing his Dallas Cowboys jersey. Now, there has been a ton of stuff written recently about how Dez Bryant could be on the way out in Dallas due to the $16.5 million...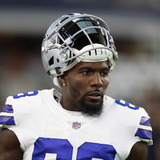 In recent weeks, Stephen Jones has indicated, multiple times, that Dez Bryant's tenure with the Dallas Cowboys could be coming to an end. On Saturday at the combine, Jerry Jones said he believes Bryant will be with the 'Boys in 2018."I don't want to give any answer that implies that I have anything in mind, but he is with the Cowboys," Jerry Jones said, per Jon Machota of SportsDay...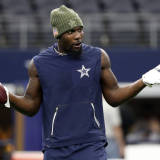 Jerry Jones wants to see Dez Bryant back with the Dallas Cowboys.Jones said Saturday that he anticipates Bryant remaining in the fold, and is confident that something can be worked out to make things work for both the team and the player. We're not far removed from Bryant being one of the game's elite receivers, and Jones remembers it as well as anyone. Bryant has faced his share...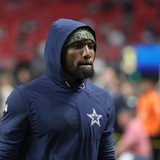 After signing a hefty contract extension in 2015, Dallas Cowboys wide receiver Dez Bryant hasn't exactly performed up to expectations. The Cowboys have already hinted he could be on his way out of Dallas, and a new report tells us other NFL teams no longer consider him an elite receiver.Mike Freeman of Bleacher Report had this to say about how Bryant is currently viewed in the league...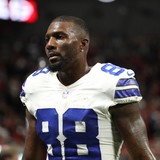 It's been a tough few seasons for Dez Bryant. After three consecutive 1,000-yard seasons from 2012-14, Bryant hasn't eclipsed that number again. Instead, totals look like this: 401, 796 and 838. Improvement each season, sure. But nothing close to what people expect. And, nothing close to what Bryant is used to.But Dez has other ideas ahead of the 2018 NFL season. And he's ready to...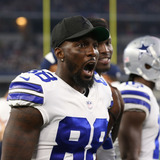 Dez Bryant tweeted a seemingly innocent joke on Wednesday, but it resulted in the star wide receiver getting into a bit of a spat with one of ESPN's biggest on-air personalities.Earlier in the week, a woman tweeted that Bryant had come into her Blaze Pizza location and left her a $75 tip. She joked that she still hates the Cowboys despite the kind gesture, and Dez played along. Either...
MORE STORIES >>
Cowboys News

Delivered to your inbox

You'll also receive Yardbarker's daily Top 10, featuring the best sports stories from around the web. Customize your newsletter to get articles on your favorite sports and teams. And the best part? It's free!